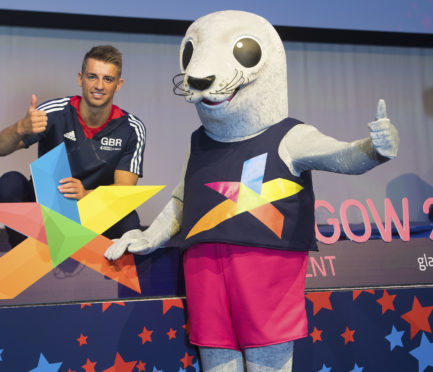 We shouldn't be surprised that Scotland did a fantastic job of staging the European Championships.
It was a bold idea to link up several different sports under one umbrella and  going by the attendance figures and the profile the events got, you have to say it's been a huge success.
Athletics are used to getting primetime TV slots but, apart from when the Olympics and Commonwealth games come round, the same can't be said for the likes of swimming, gymnastics, cycling and diving.
All of those sports delivered world class performances in front of packed crowds, which is all you can ask.
Golf didn't look like a natural fit and when you don't have the top names, it's harder to sell the product.
But on the whole, this looks like a concept that will stand the test of time.
Minority sports have to fight for all the attention they can get and joining forces has to be a good idea.
It's all about thinking outside of the box.
Certainly, I'd love it if our curling Euros ran alongside other winter sports and had that sort of promotion behind it.
* I feel that I made some big steps forward on my comeback over the last couple of weeks.
I was down at the British Olympic Association's intensive rehab unit at Bisham Abbey for a fortnight and I was pushed really hard.
You pretty much get one to one attention from 8.30 in the morning to 4.30 in the afternoon.
Each week there were only four athletes there.
Spending time with athletes from different sports is always something I feel is beneficial and that was definitely the case this time.
I got to sit down and watch the women's hockey World Cup with hockey player Chris Grassick and the European athletics with sprinter Danny Talbot.
I've made a lot of progress and I'm looking forward to going back there for more punishment in a few weeks!
* The rise and rise of my old pro-am partner Brooks Koepka doesn't show any signs of slowing down.
Who knows how many majors he's going to win after sealing number three at the weekend.
It's an incredible statistic that he's won more majors than regular tour events.
Usually players find it harder to win the big ones but for Brooks it's the other way around.
I'm sure he isn't complaining!
He doesn't seem to be everyone's cup of tea but you've got to take people as you find them and I found him to be good company when we played together at Wentworth a few years ago.
A lot has changed in his career since then but he had time to speak at The Open a few weeks ago and he didn't strike me as one of those people who has changed after getting success.
He is an intense character but I think he's pretty down to earth – and so are the team round him. I did an interview on the range with his trainer.
Whatever he is doing, it's working. As long as you're not being rude, in an individual sport like golf, you're out there to win, not make friends.
I'm sure that when it comes to the Ryder Cup, Brooks will be one guy all the Americans want to play with and the Europeans don't want to face.