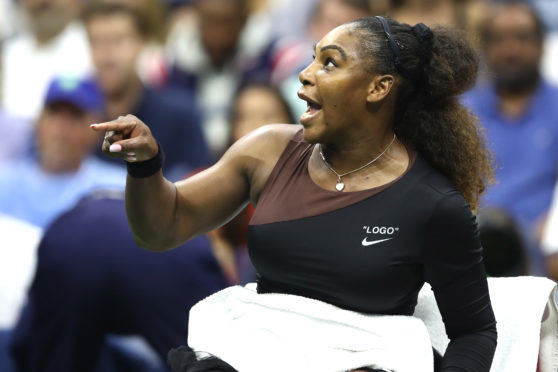 Serena Williams wasn't fighting for women's rights in the US Open final.
She was losing the plot and then trying to cover her tracks afterwards.
It looked to me to be a classic case of a player wanting to win so badly that when she realised it wasn't going to happen, she lashed out.
The umpire may have triggered it but he wasn't the main reason.
I think she was so caught up in the moment that she became oblivious to the millions watching – and to her opponent, whose big moment was tarnished.
She just wasn't able to rein herself back in.
To claim sexism and to speak about wanting to show an example to her daughter was just a cover-up.
I actually think that trying to portray the incident as an example of prejudice against women will do more harm than good to the campaign against genuine injustices that do crop up in sport.
Her post-match press conference was the time to back off and apologise, not dig a deeper hole.
Serena Williams is an all-time great of tennis and sport in general, but a lot of people will think that on Sunday night she showed her true colours.
* You couldn't get a better example of consistency taking you to the top of your sport than Justin Rose.
Some people think golf is all about the majors but I've got no problem with a player getting to world number one without winning one in a season.
Being number one should be about performances week in, week out, not big peaks and troughs.
Rose has been out on his own in terms of top 10s and top fives and he's won a couple of big events as well.
He reminds me of Team Hasselborg in my own sport. The Swedes contended at all the big events without winning many of them but that consistency paid off when they won gold at the Olympics.
Going back to Rose, you can be pretty sure he'll be playing all five games in the Ryder Cup.
If there's one person all the Europeans will want to partner – and all the Americans won't want to face – it will be him.
* The girls made a great start on day one of the first leg of the Curling World Cup in China, beating Japan. I was really pleased for them, especially Jennifer Dods who would have been nervous skipping and playing for the team for the first time.
From what I'm hearing it's a great event, with the sort of media presence and crowds you would expect for a World Championships.
It really makes you want to get back into it.
Back here, Tuesday was the least pain I've felt on the ice in a long time – and I mean the years before my operation, not the months after it!
* I didn't have a strong opinion on the Hampden v Murrayfield debate but it seems right that our national sport will still have a national stadium.
Others will have been there a lot more than me but I must admit I thought the atmosphere was really good when I watched St Johnstone play Celtic and at the Commonwealth Games.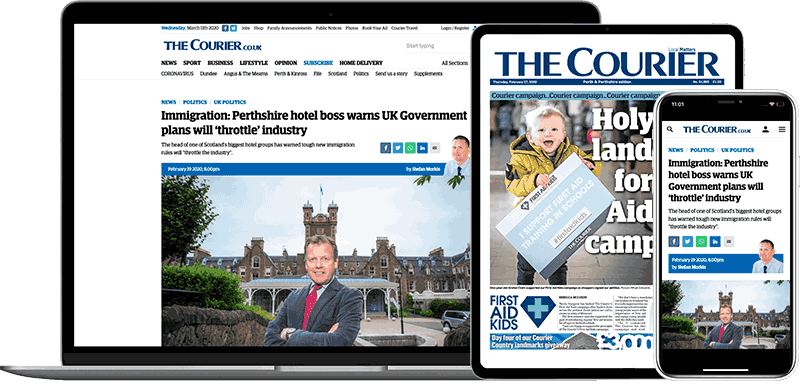 Help support quality local journalism … become a digital subscriber to The Courier
For as little as £5.99 a month you can access all of our content, including Premium articles.
Subscribe