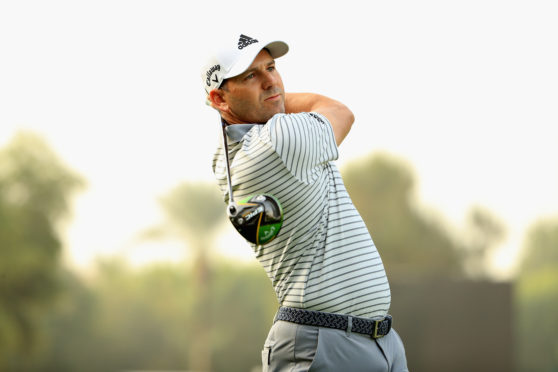 It's hard to argue with Brooks Koepka accusing Sergio Garcia of acting like a child in Saudi Arabia.
Mind you, I don't think I've even heard of a child having a tantrum on a golf course that lasted for five holes and more than an hour!
You'd be thrown out of your golf club if it happened, that's for sure.
Disqualification from the event but no ban seems like a very lenient penalty.
And, you do wonder what would have happened if it had been a lesser-ranked player rather than Garcia.
I know that you would never expect this to happen but golf should have its punishments set in stone – or a panel of experts to judge an infringement – so that there can be no accusations of favouritism.
The sport's reputation will have taken a hammering – at an event that was already attracting all the wrong sort of headlines.
For Garcia himself, this will always be part of his career now.
The public took him to their hearts when he eventually won his major and the Ryder Cup points record was another fairytale ending.
But a lot of people will now be thinking that the mask has slipped and this is the real Sergio that we're seeing.
I think it's too early to jump to that conclusion because this was such a bizarre incident that you suspect there might be something going on in his life that we know nothing about.
Whatever the truth of it is, like Phil Mickelson with his disqualification, the story will only keep snowballing until he fronts up and answers some proper questions rather than just putting out a statement.
You could see this still being a big talking point by the time the Masters comes round.
* I've spoken about the need for thinking outside the box as far as women's golf is concerned a few times in this column.
So it's great to see that this week there is a joint European Tour and LPGA Tour event in Australia.
To have men and women playing alongside each other – and for equal prize money – is brilliant.
There are some big names in golf who have signed up to play like Laura Davies, Karrie Webb, Paula Creamer, Georgia Hall and Catriona Matthew on the women's side, and Geoff Ogilvy, Victor Dubuisson, Matteo Manassero and Nicolas Colsaerts on the men's.
But only four of the women's top 50 in the world teeing up is very disappointing.
This is the sort of event that you should feel obliged to play.
Put it this way, if any of the 46 decided to moan about lack of opportunities and equality for female golfers, their argument won't carry much weight.
There is talk of curling doing something similar at the next Perth Masters and I think it would be a great idea.
Sometimes you have to put the greater good of your sport first.
* Practice is going well for the Scottish Championships next week.
We now know the format – double round-robin and the top two straight through to a one-game final. It's not ideal, as I talked about last week, but that's the test we've been set and we've been practicing long and hard to make sure we're on our best form.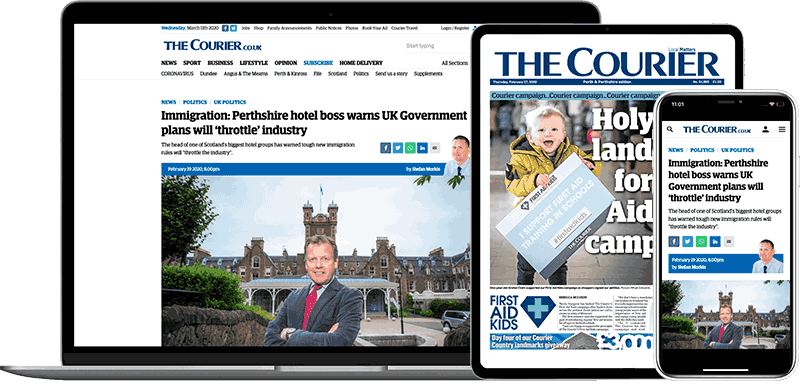 Help support quality local journalism … become a digital subscriber to The Courier
For as little as £5.99 a month you can access all of our content, including Premium articles.
Subscribe