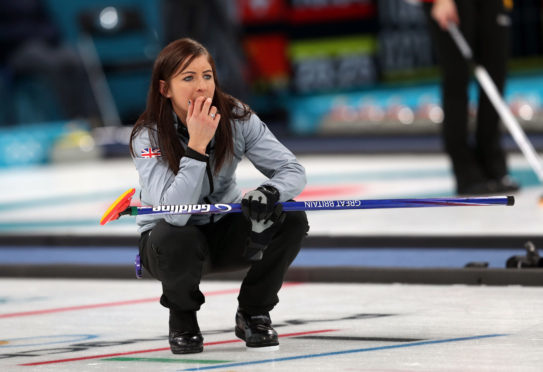 It would be safe to say that I won't be looking back on the last few days with much fondness!
From a curling point of view, we had a bad week and didn't deserve to win the Scottish Championships.
That's sport.
I've had so much success in our national championships which I'm really proud of but sometimes you're not the better team for whatever reason.
There were things that didn't help us in the build-up but none of us are looking for excuses. Team Jackson beat us three times and deserved to win – end of story.
I deliberately didn't want to speak about what happened afterwards earlier in the week, mainly because it had absolutely nothing to do with us!
No meetings or reviews were requested by us.
Team Jackson are going to the Worlds and we're fine with that. We hope they do well for Scotland and the country's ranking.
I'd like to think that I've always done my best to promote the sport and have dealt with victories and defeats the way I've been brought up to.
It hasn't been all bad, though!
At times like this you find out who is really in your corner and there have been messages from people who I really respect in the game, like opponents I've battled with over the years, that have meant a lot.
And contrary to reports, I'm not contemplating more hip surgery!
Because we don't have a scheduled event now until the end of April at the earliest, this is a good time to focus on getting the hip right, but that's all.
I came back earlier than expected and this is a chance to take a step back from competition that I'll put to good use.
The same goes for the team as a whole.
We had some really good results against top teams that maybe made us think we were a bit further down the line than we actually were.
But we're a strong group, we've had a good debrief with our coach and we always knew this was going to be a transition year for a few different reasons.
Hopefully we've got plenty of Scottish Championship wins and World Championship medals left in us and we'll look back on everything that happened last week as a blessing in disguise.