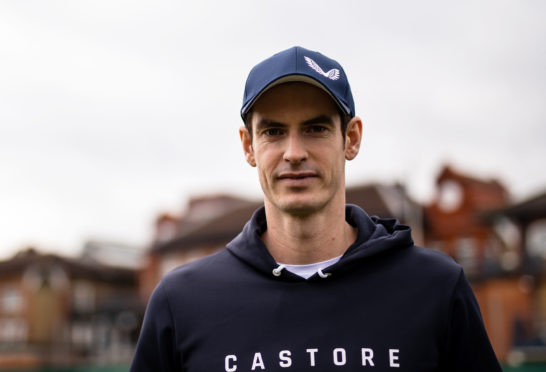 It was brilliant to see Andy Murray with a smile on his face again.
The fact that he's pain-free so soon after his operation is great news.
He's quite rightly playing down his chances of being a Tour singles player again.
But you can tell that the competitive juices are still flowing.
He definitely hasn't ruled it out, that's for sure.
He said that he's messaging the doubles player Bob Bryan every day to compare notes about recovery, as he's the only player to have come back so far.
That tells you all you need to know. Murray will want to do it and do it quicker!
It also sounded like he was warming to the idea of coming back to Wimbledon in the doubles.
His brother Jamie's regular partner might have something to say about that but it sounds like the most likely scenario to me.
* The European Indoor Athletics was every bit as exciting as I thought it would be.
It was a bit like watching top level tennis for the first time – until you see it close up you really don't appreciate just how impressive the elite runners are.
And Laura Muir obviously falls into that category.
The turn of pace she had for her last 200 metres on Friday night was unbelievable.
I can't imagine going that fast off a standing start….it was like she got a new battery put in!
When it comes to the world stage, Laura is unlucky that in her event she's up against such strength in depth from African athletes.
There are other distances where if you're the best in Europe by the margin she is, you'd automatically be a world contender.
But she's doing all she can to close the gap and let's hope there is even more improvement left in her.
* The cyclist Callum Skinner is in the same management stable as me so I've got to know him a bit over the last few years.
It's always a bit of a shock when you hear somebody retire – not through injury – when they're as young as 26. Cycling must be the new swimming!
Age doesn't come into it if you don't have the same drive as you once did, though, and maybe he just feels that the high of gold at Rio has taken away some of his motivation.
He has spoken of seeing himself as "far more than just an athlete" and, with the way he eloquently stood up against drug cheats recently, you can see opportunities opening up for him.
Professional athletes have a lot to thank people like Callum for. He's spoken up for what is right and that shouldn't be underestimated. It's often easier to stay quiet.
And, in sporting terms, Scotland have been spoiled by Sir Chris Hoy in cycling.
Chris is obviously the first name that everybody thinks of for that sport and probably always will be. Just like with Andy Murray at tennis.
But to win an Olympic gold is an incredible achievement. We don't get many in Scotland and Callum should be cherished because of that.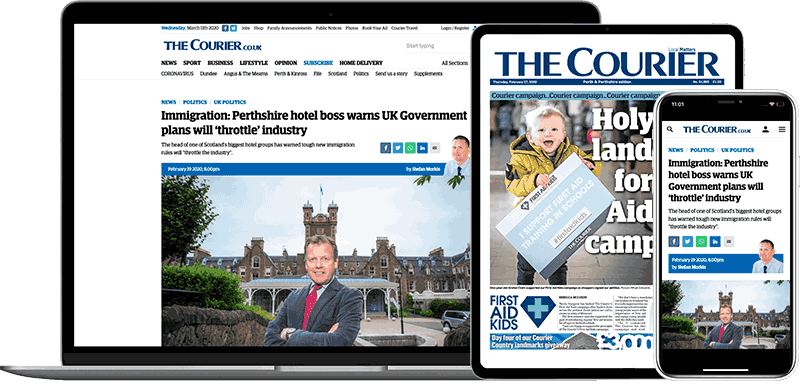 Help support quality local journalism … become a digital subscriber to The Courier
For as little as £5.99 a month you can access all of our content, including Premium articles.
Subscribe