Having not long come through a serious operation and months of recovery, I will always have sympathy for a professional athlete who is suffering with an injury.
John Daly certainly falls into that category.
He has got osteoarthritis in one of his knees.
You don't need to have played golf to know how serious an issue that must be.
It is US PGA week and one of the most famous winners was Daly when he came from nowhere to clinch his first major back in 1991.
He's still a fan favourite and has one of the most recognisable swings in golf.
But I don't think it was right that the organisers have allowed him to take part by using a buggy.
Whichever way you look at it, he has been given an advantage over the rest of the field.
Being successful at golf, like every other sport, is about physical and mental attributes.
The two are fundamentally linked.
Even the supremely fit golfers can suffer from a bit of tiredness at some point over four long rounds, and that can impact on the shots you produce.
Having a golfer not walking, is like a curler not sliding. It's just part of the game.
Speaking to my own physio recently, she's more worried about me walking round a golf course in the month that I'm off between seasons than she is the swinging of a club.
Daly isn't at the tournament as a ceremonial golfer. He's there to try and win, as far-fetched as that may sound given his years of poor form.
There should be no exceptions and the US PGA have set a precedent that they may live to regret in future years when other players look for similar favours.
* There is a piece in The Courier today about the centenary of the Highland Open at Pitlochry.
It's a few years since I've played but I've got great memories of the ladies event, having won it a few times.
People come back season after season for the golf and the social scene and I'm sure it has got plenty of good years left in it.
* It will be another couple of weeks before I'll be able to get out on the course regularly.
Before that we've got our trip to Siberia to end the curling season next week.
It's typical that we'll be leaving the Scottish sun for minus temperatures!
We'll be taking the competition seriously, though.
The points we win will count for next season's rankings and we haven't had a chance to play together as a four since the Scottish final, which feels like an eternity ago.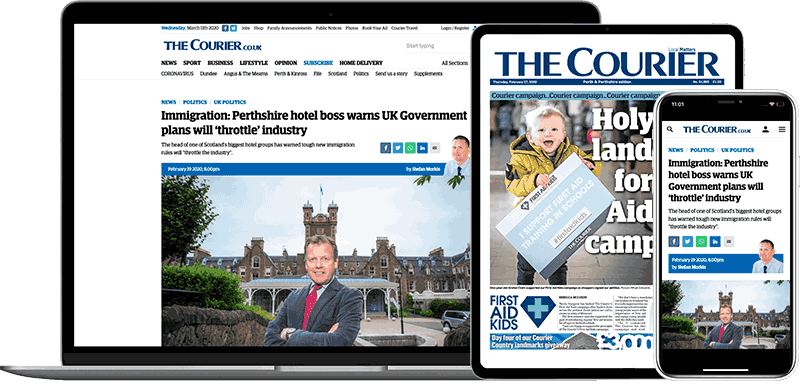 Help support quality local journalism … become a digital subscriber to The Courier
For as little as £5.99 a month you can access all of our content, including Premium articles.
Subscribe