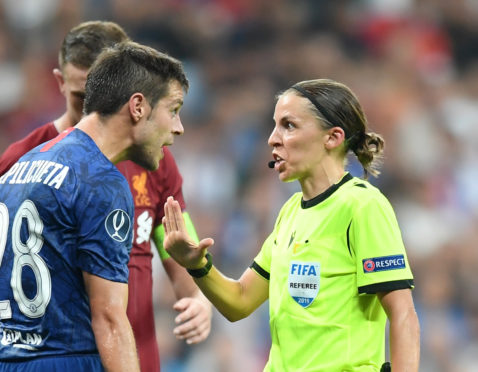 The analysis of the first ever female officials to take charge of a major men's football final has been really positive.
People will have different views about whether Stephanie Frappart and her assistants should have been chosen for the Super Cup final and there was serious pressure on them.
The physical aspect of keeping up with the pace of a top level men's game seemed to be the biggest concern but that didn't prove to be an issue over 120 minutes in hot and humid conditions.
There was one controversial penalty decision but the decision she made was completely understandable and any criticism seems to be over VAR not over-ruling it after seeing different angles.
Hopefully the fact that they didn't want to undermine her on such a significant occasion didn't come into the VAR team's thinking, but we'll never know.
The fact that they officiated so well should open more doors in the future. There is absolutely no reason why men and women referees shouldn't be treated the same if they're good enough.
Talking of being treated the same, the issue of equal pay was back in the headlines this week when Frank de Boer described it as "ridiculous" in football.
My take on it has always been that the financial rewards in any sport have to be earned.
In tennis, for example, you can see why it should be a level playing field because there are huge stars like Serena Williams who drive big TV audiences and sponsorship.
In my own sport, the pay is equal at the grand slam events and that's fair because the TV ratings are the same – and I was even told that they can be bigger for the women's events.
Golf? The difference in profile is huge and that's why there is a big gulf.
Football is a bit more complex. In America the women's team is arguably more popular than the men's so that's a strong argument for equal pay.
Elsewhere, though? I don't think we've reached that stage.
* We're getting closer to the start of our season and will play a game or two at the national curling centre to help get us ready for our three-week trip to Canada at the end of the month.
It certainly won't do us any harm.
It's a bit different to the rugby teams playing games ahead of their World Cup, though.
Rugby isn't the sort of game you can play half-hearted.
If you don't go full throttle you're more likely to get injured.
Add into the mix that a lot of players won't be certain of being included in the squad going to Japan and they've got no option but to give everything.
For the unlucky few, though, it will mean getting injured at the worst possible time.
* When I went to the women's Scottish Open last week to watch my friend Kelsey MacDonald play there was a lot of chat about who Catriona Matthew would pick for her Solheim Cup wildcards.
The consensus seemed to be that her options were pretty thin.
That will be why Catriona has taken the gamble of choosing Suzann Pettersen, who has played just two events in a year.
It highlights the size of the task in beating America at Gleneagles next month.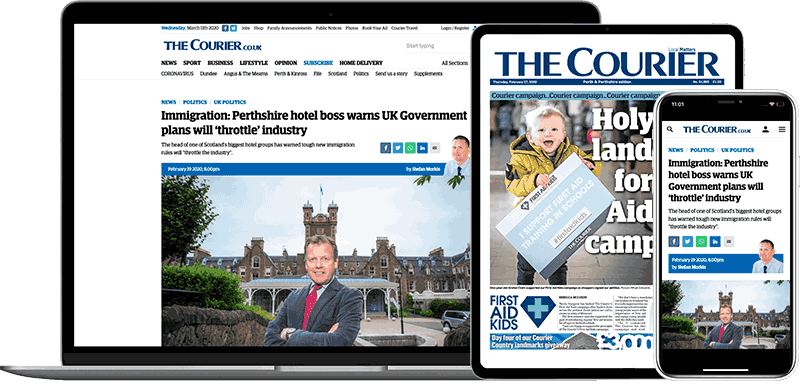 Help support quality local journalism … become a digital subscriber to The Courier
For as little as £5.99 a month you can access all of our content, including Premium articles.
Subscribe