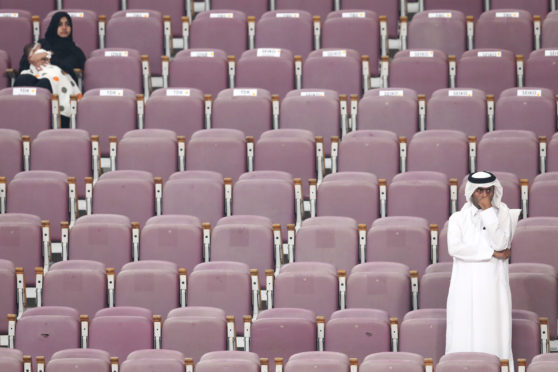 The Olympic Games is out on its own but for most sports their World Championship is a clear second.
The rows and rows of empty seats at the athletics this week have been a huge embarrassment.
Seb Coe seems to be bit touchy about it, that's for sure.
The IAAF President has accused Gabby Logan of the BBC making "judgments" about the lack of spectators.
I don't think she had much choice, did she!
It's a terrible back-drop for such a prestigious event to have hardly any people cheering gold medal-winners across the line.
And, however Lord Coe might want to spin it, the decision to go to Doha hasn't exactly been vindicated.
Some athletes have spoken out, and no wonder.
I know that if the curling Worlds were played out in front of one man and his dog it would be a real anti-climax.
I feel particularly sorry for the winners.
The lap of honour is a special part of clinching gold but it's been virtually pointless in a near-empty stadium.
I think Coe will regret snapping back, especially at the BBC.
Let's face it, athletics gets the sort of TV coverage other minority sports can only dream of.
The world champs get hour after hour of primetime terrestrial coverage and the likes of Dina Asher-Smith will rightly become household names as a result.
Things haven't been going well for a while with all the drugs stories and getting into a row with the national broadcaster that has stuck by you isn't the best idea, I would suggest.
* I must admit that watching athletics has been tarnished by so many drugs controversies.
It's got to the stage that when someone wins, you automatically think 'is he or she clean?'
The athletes who have played fair have been let down by the cheats.
And Mo Farah hasn't had a good week, even though he hasn't been racing.
You can have all the medals and records in the world but that won't stop people looking at you and whispering now that his long-time coach has been given a four-year ban.
* The Andy Murray comeback has suddenly got a lot more serious.
From playing a bit of doubles in the summer to dropping down to the Challenger Tour while the US Open was on, Murray is starting to build up some real momentum.
By beating high-ranked players and going deep in an ATP Tour event this week, there's no getting away from the fact that things are starting to look genuinely encouraging.
You don't want to get too excited but, with the big three all experiencing their own injury issues and the young guns not stepping up, you can't rule out Murray getting right back to the top of the sport.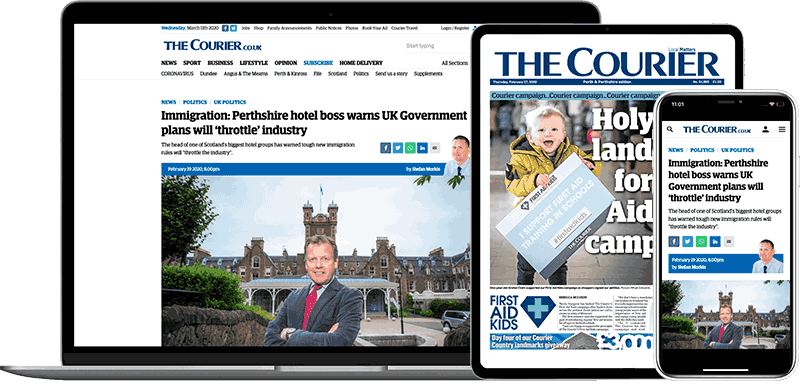 Help support quality local journalism … become a digital subscriber to The Courier
For as little as £5.99 a month you can access all of our content, including Premium articles.
Subscribe