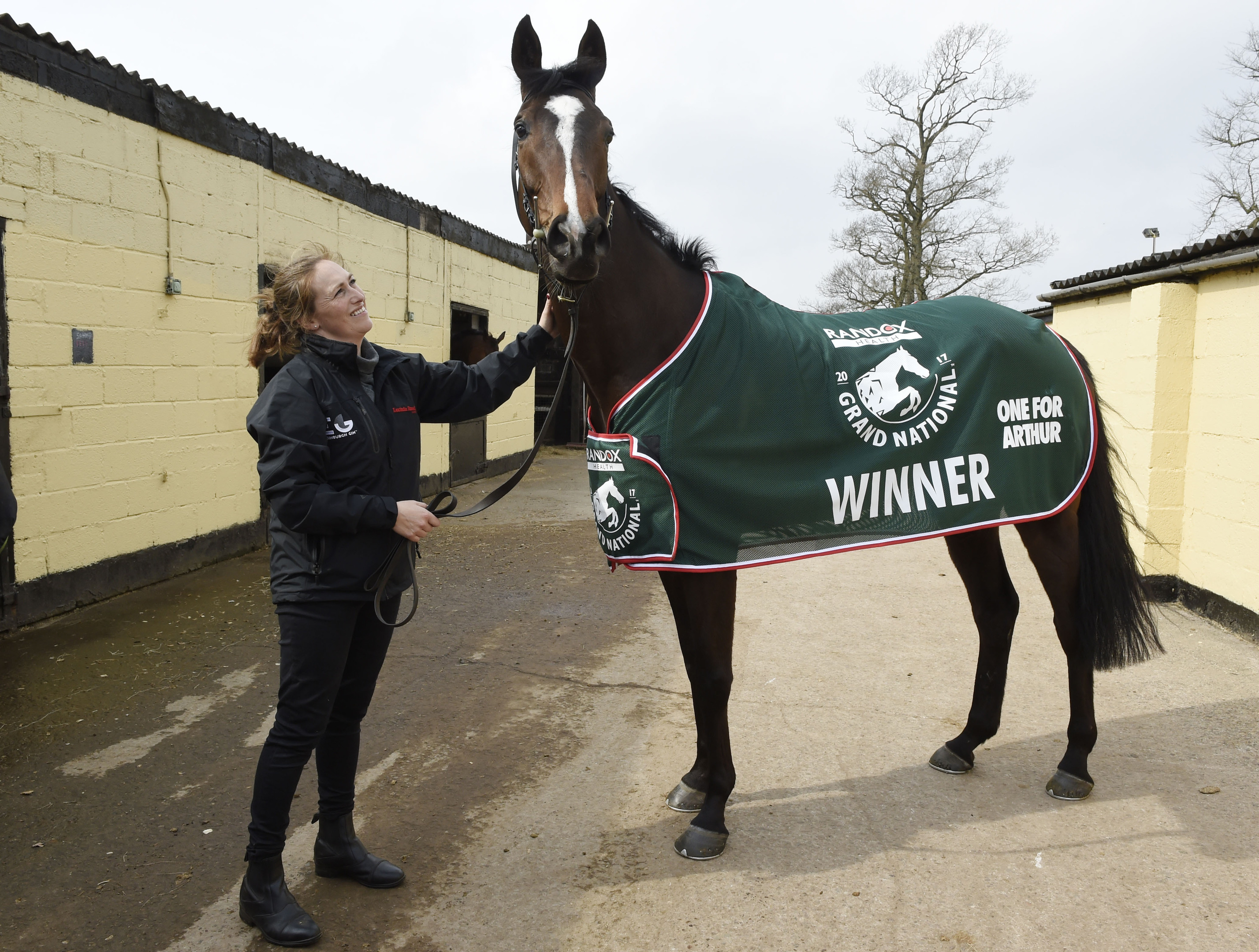 Let's hear it for 'One For Arthur'! My money may have been on another horse last weekend, but he who romped home to victory in the Grand National has really done us proud.
It is only the second time a Scottish steed has won this race. And what a story there is behind it. One For Arthur is owned by two women, one from the Borders, the other from East Lothian. They bought him in a moment of boredom, after finding themselves golf widows – and now they're quids in.
Happily, this game of iron clubs and small white balls, does not interest the chief. This is despite the fact that he owns a natty pair of MacGregor tartan golfing trews. These garish knickerbockers actually belonged to his grandfather and they are more plus-fours than slacks. Which may be why he is reluctant to appear in public in them.
Yet if this most Scottish of national sports holds no fascination, logs and lumber certainly do. The MacGregor has bought a new chainsaw and he is now a man possessed. Out all weekend. Sharpening the axe. Pouncing on fallen branches. Organising and re-organising the woodshed. Talking about log-drying from morning 'til night.
In short, I have become a wood widow. And I blame the Norwegians for my plight. They are the masters of the timber universe – and now a book has arrived which explains how people in Norway chop, stack and dry the stuff. It is selling like hot cakes. It is the new Fifty Shades of Grey. Calling yourself a woodsman is akin to being James Bond.
Because, let's face it – it takes brawn to chop, saw and stack. And it takes brain to deal with that petrol-driven chain saw. It takes muscle and some serious thinking to get a tree down. Then you must hack the thing into manageable-sizes. With three greedy wood burners in the house, you must be right on the ball. Mercifully, not a golfing one.
The MacNaughties love this new game. They do not much like the screech of the saw. But they can follow at a distance which does, at least, get them out of the kitchen and into the great outdoors.
Then there are the piles of logs to investigate. Rummie the Norfolk is convinced that a rabbit has made his home underneath one. He sticks his nose into the gaps and barks loudly. He is determined to get whichever poor creature is in there out.
They skip across the wood. They sniff at colourful fungi clinging to an ancient branch. Barra the Cocker carries small pieces in his mouth and makes another pile at the other end of the garden.
I sit in the house. And whilst I wait for my husband to return to me, my mother is ever practical. 'It's good for a man to get out of the house. I would encourage him as much as possible…'
She may be right. Perhaps the Beatles had it right. 'So, I lit a fire. Isn't it good, Norwegian wood….'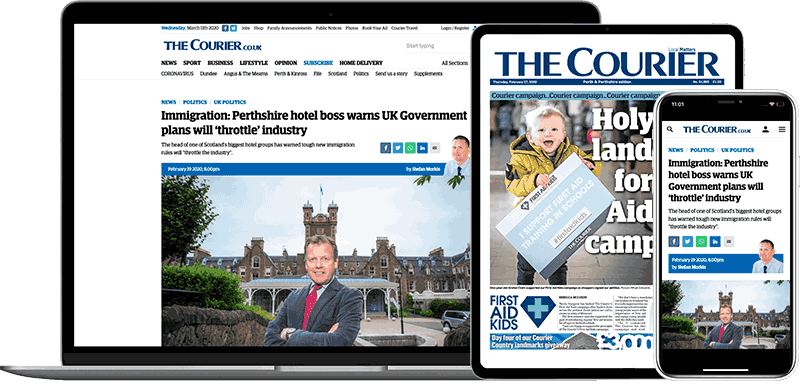 Help support quality local journalism … become a digital subscriber to The Courier
For as little as £5.99 a month you can access all of our content, including Premium articles.
Subscribe