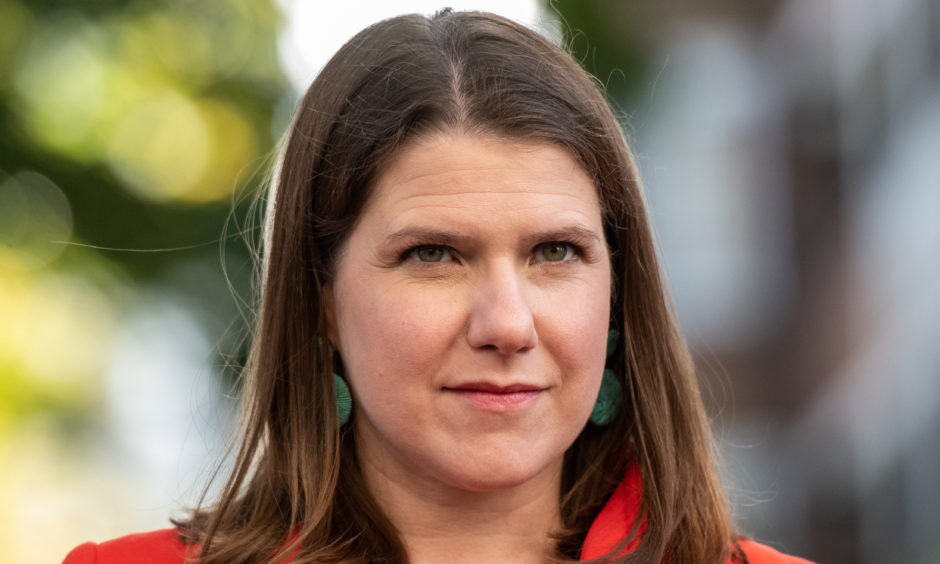 One thing most of Britain's political parties have in common over Brexit is their bitter internal divisions. Now we have a general election looming, those differences will no doubt set the tone of the campaign.
The Tories have long torn themselves apart over membership of the European Union, but the other parties have been exposed as almost as fractured.
The Labour left has harboured Europhobes since Tony Benn but who would have guessed at the extent of its inner turmoil between natural, though closet, Leavers (Jeremy Corbyn) and the unflinchingly Blairite Remainers?
And in Scotland, the Nationalists have shown themselves to be just as split, despite the current leadership's denial over its large Leave element.
In the 2016 referendum, almost half a million separatists voted to quit the EU, rather inconveniently for Nicola Sturgeon, who has doggedly aligned her independence agenda with staying in Europe.
Only the Lib Dems have had anything like a consistent approach to Brexit, with their unambiguous Remain position helping to boost their ratings in opinion polls.
But beyond the mainstream, where special interest movements lurk, Brexit is surely a simpler matter. If you join the Brexit Party then you are for Brexit.
And if you jump on the People's Vote bandwagon, as millions of marchers have done, then you are a solid Remainer in favour of a re-referendum.
Or are you? If you thought the blood spilled over Brexit among our elected representatives was messy, then brace yourself for the fallout from the unelected lot.
Just as they should have been preparing to throw their weight behind pro-Europe MPs, chaos has descended on the People's Vote, an umbrella for several organisations, now all feuding among themselves over their message, direction, tactics, personnel – just like a normal political party in fact.
With the issue of reopening the referendum now on the back burner, the People's Vote may be a footnote already. But where do all its sympathisers go?
Roland Rudd, brother of Amber and "PR guru" by profession, has driven the campaign as chairman of Open Britain, the biggest group in the alliance.
He has faced challenges recently from other prominent People's Voters, including Blair's former spin doctor Alastair Campbell and that other leading Blairite, Peter Mandelson.
They accused Rudd of trying to make People's Vote too pro-Remain, which is an odd suggestion, as all the people I know who have marched under the banner believed that is exactly what they were giving up their Saturdays at Waitrose for.
Campbell and Mandelson have been attempting to steer People's Vote along a more nuanced path, more inclusive of soft Leavers, drifters from both the Tories and Labour, and fickle floaters.
The tension erupted over the weekend when Rudd, apparently overstepping his authority, removed a couple of leading People's Vote staff.
Now the whole edifice appears to be cracking, with mass walk-outs, recriminations and calls for calm chats.
One of the sacked staff members, Tom Baldwin, a one-time spokesman for Ed Miliband, said of Rudd: "He's making the mistake that I think a lot of businessmen do when they dabble in politics, which is to think that because they have a certain title and a board they then own the campaign.
"The clue's in the title – People's Vote campaign belongs to the people."
Ah yes, but only the people who side with the People's Vote. Baldwin dismisses his ex-colleague in much the same way their organisation dismisses more than half the electorate.
This has always been a problem for Leavers, who saw the People's Vote as a smug upstart, attempting to snatch away their unexpected victory.
It has also been a problem for many Remainers, though, who found the People's Vote cry for a repeat of June 2016 condescending towards, well, the people.
Much as we would love to turn back the clock to the pre-Brexit peacetime, staunch defenders of British democracy are compelled to go with the decision of the majority and hope for as painless a Brexit as possible.
Meanwhile, the middle class mob that demanded, without irony, to have its voice heard and gave a platform to SNP opportunists, Greens, Delia Smith and Mariella Frostrup, may have to find alternative political homes.
If the People's Vote can't coalesce around its single issue, why should the public coalesce around the People's Vote?
For real people's votes, you can't beat the (secret and celeb-free) ballot box – which is what we're going to get before Christmas.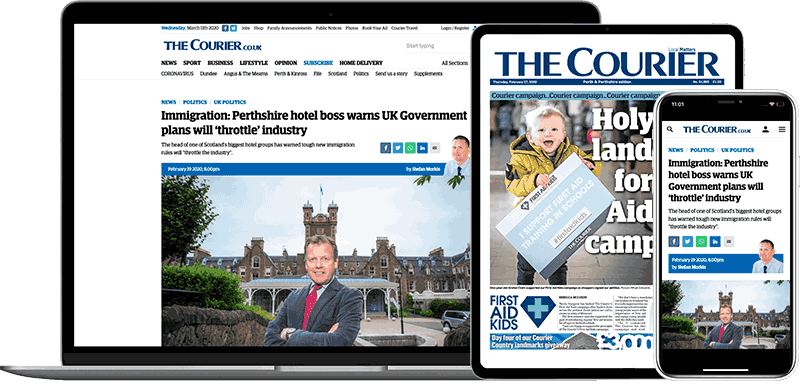 Help support quality local journalism … become a digital subscriber to The Courier
For as little as £5.99 a month you can access all of our content, including Premium articles.
Subscribe