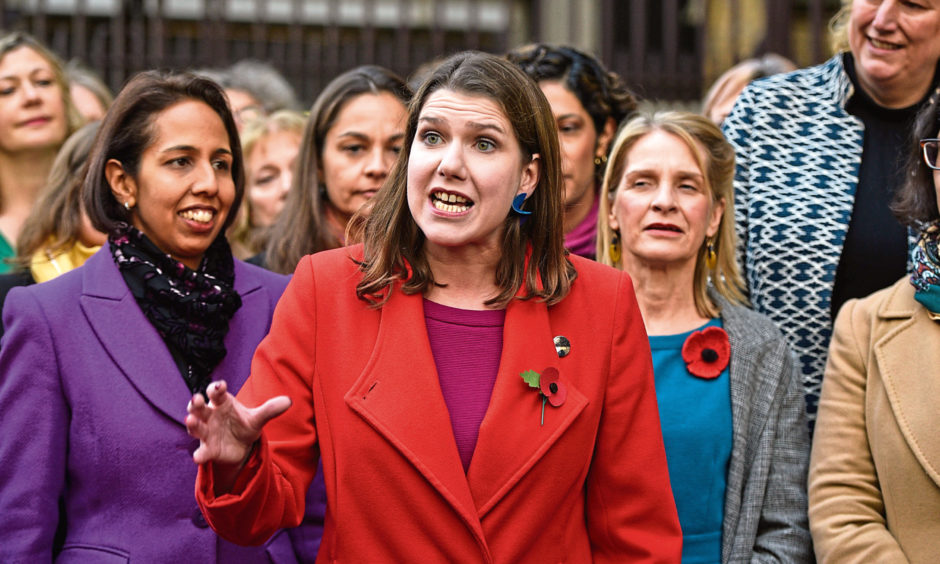 The MP for East Dunbartonshire is a Unionist but as she embarks on her general election campaign, Scotland's future in the UK seems to be taking a distant second place to Britain's position in Europe.
It some ways this is understandable, given that Jo Swinson is, since July, the leader of the Liberal Democrats and not just any old Scottish MP.
She has quickly established herself on the national political stage, not necessarily for her fine oratory in the Commons, but for tenacity in fighting her corner.
Her latest beef, over ITV's decision to exclude her from its two-way leaders' debate, is a case in point. Nick Clegg, one of her recent predecessors, got to slug it out in front of the cameras with then PM David Cameron and Labour leader Gordon Brown, so why shouldn't she?
That was in 2010 and Clegg's stellar performance was credited with his party's success at the polls, leading to the first coalition government since Churchill's during the war.
The odds for Swinson today are arguably even better than they were for Clegg nine long (pre Brexit) years ago.
The political ground has shifted considerably since that election and allegiances are realigning around Brexit rather than traditional partisan preferences.
In such a fluid environment, anything could happen and an ambitious Lib Dem could be forgiven for setting their sights on Number 10 itself.
She is the driving force behind the Remain alliance, which is potentially a tactical voting strategy of quite epic proportions.
It is targeting as many as 60 seats across the country in a bid to defeat Johnson's Brexiteers, with a pact between Lib Dems, Plaid Cymru and the Greens.
Candidates from two of the parties will stand aside in specific seats, to give the party with the best odds on victory a better chance.
The arrangement clearly suits the Lib Dems most of all, as they will be the favourite to win in the majority of seats on the hit list.
But given that Swinson sees herself as a refuge for every Remainer waif and stray – and her party has attracted former Conservative and Labour MPs – is anyone welcome in this pact?
What about, for instance, the SNP, whose leader Nicola Sturgeon is as determinedly in the European camp as Swinson, even though many of her fellow Nationalists are Leavers?
One of Swinson's party colleagues in Scotland, Craig Harrow, is said to be involved in a different sort of deal.
This one has the Tory and Labour hopefuls in the Ross, Skye and Lochaber seat standing aside to let Harrow have a decent run at Ian Blackford, the SNP's Commons leader.
Sturgeon has made plain her intention to treat a resounding SNP triumph on December 12 as a mandate for a second independence referendum, as early as next year.
She already seems to have Corbyn on board to give her the necessary Section 30 powers, so long as she backs him in a hung parliament.
The outcome of this plot is, to any sane Unionist, far more frightening than Britain leaving the European Union, which it has actually voted, narrowly, to do.
However, Swinson, who sees no hypocrisy in demanding a re-run of the Brexit vote while opposing indyref2, cannot very well campaign on two fronts, and do bargains with, say, the Tories and Labour in Scotland, and Plaid and the Greens, against the Tories, in England.
So she has chosen to fight her main offensive in England rather than Scotland. This may be good for her career, though she does appear to have got a little ahead of herself.
But if Scotland is the loser, in the event of considerable SNP gains, Swinson must accept her share of the blame.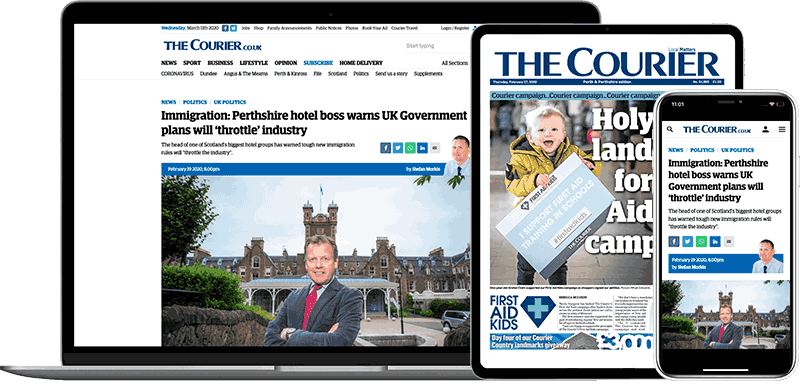 Help support quality local journalism … become a digital subscriber to The Courier
For as little as £5.99 a month you can access all of our content, including Premium articles.
Subscribe