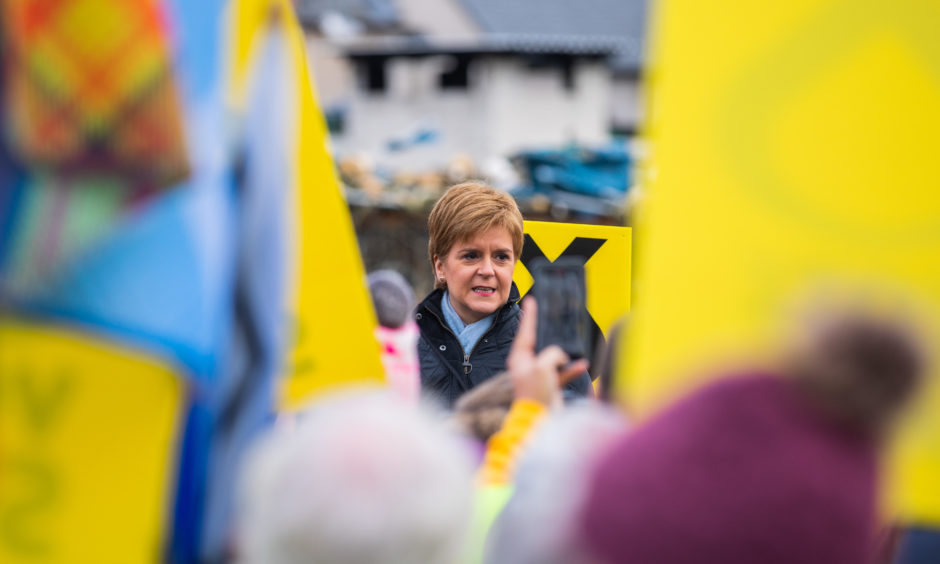 On the campaign trail in Angus this week, Nicola Sturgeon attempted to write off the fairly healthy majority of the Conservative candidate by invoking the name of Boris Johnson.
Kirstene Hair, who won the constituency from the nationalists in 2017 with more than 45% of the vote, was dismissed, along with Scotland's other 12 Tory MPs, as Johnson's lobby fodder.
The SNP hopes to regain the seats it lost to the Tories in the last general election by exploiting Scottish voters' largely pro-Remain sympathies.
Sturgeon has tried since 2016 to use the Brexit vote to win back support for independence, and her strategy in this election is to focus on Europe to further the separatist cause.
If she can make a good showing on December 12, the SNP will have a clear mandate, she believes, to demand a second ballot on breaking up Britain.
However, Scots have stubbornly resisted her linking of Europe to separation and there has been no evidence of a Brexit bounce for the nationalists. It follows that there will not necessarily be a swing to the SNP next month on the issue of Europe alone – but Sturgeon has now factored in a possible Boris bounce.
Working on the assumption that the prime minister is deeply unpopular in Scotland, she is deploying him as ammunition in what she thinks are winnable seats.
Even those in a constituency like Angus who voted Tory two years ago would not recognise what the party has become, she told this paper's political editor. Instead of "standing up for Scotland", the 13 Scottish Conservatives are just doing what Johnson tells them to do.
"Boris Johnson says jump and the Scottish Tory MPs say: 'How high?'" she said. Those who voted for the Conservatives last time, she adds, will "have an opportunity at this election to get an MP back who will stand up and be counted for them".
There are certainly good grounds for her ploy of playing the personality – many Conservatives north of the border despaired when Johnson won the leadership contest in July.
This potential setback was compounded by the subsequent departure of Ruth Davidson, the party boss who had helped detoxify the tartan Tories and transform their fortunes at the ballot box.
But all this does not guarantee disaster come December. As the psephologist John Curtice said, in an analysis published on Monday, the Conservatives' position in UK-wide polls has improved in the past month.
They have some basis for hoping the outcome will not be as dire as predicted in a YouGov poll, the most recent Scotland-only survey, from mid-October. This put the SNP on 42% and the Tories on 22% (with Labour on just 12 and the Lib Dems on 15). This would see every marginal Conservative and Labour seat go to the SNP, Curtice said.
But, he added, more recent nationwide polls suggest the Conservative advance is reflected in Scotland. Polling companies that have published separate figures for Scotland in the past six weeks show the Tories on 26%, only three points down on 2017, with the SNP on 38%.
The figures could mean a "more favourable wind may now be blowing through Scottish Conservative sails," said Curtice.
And why not? Divisive as Johnson may be in Scotland, he could be seen by unionists as the best of a bad bunch.
Jeremy Corbyn has all but sold Labour to the nationalists in exchange for their support in a hung parliament, and Jo Swinson's determination to cancel Brexit is alienating many Remainers as well as Leavers.
There is little appetite in Scotland for more referendums, and the messy exit from the EU will have made people less not more in favour of further constitutional upheaval.
Those who voted tactically against the nationalists in 2017 have not gone away. And with Sturgeon whipping up fervour for Indyref2, they have even greater motivation to try to prevent her tearing Scotland apart again.
Also, the electorate is perhaps not as obsessed with Europe as politicians think, particularly here, where the Yes/No (to independence) divisions continue to dominate political debate.
Then there is the SNP's record in office to take into account, which even in a Westminster election, could be a game-changer, especially in light of the shameful hospitals scandal.
Sturgeon's own popularity ratings have plummeted since her heyday, and Conservative canvassers apparently find that mere mention of her name boosts their appeal on doorsteps.
The electorate can see through her cynical claim to speak for Scotland when, in fact, she only ever represents about a third of Scots (those who toe her secessionist line).
She said the loss of Angus in 2017 was a shock; there could be a few more in store before the end of the year.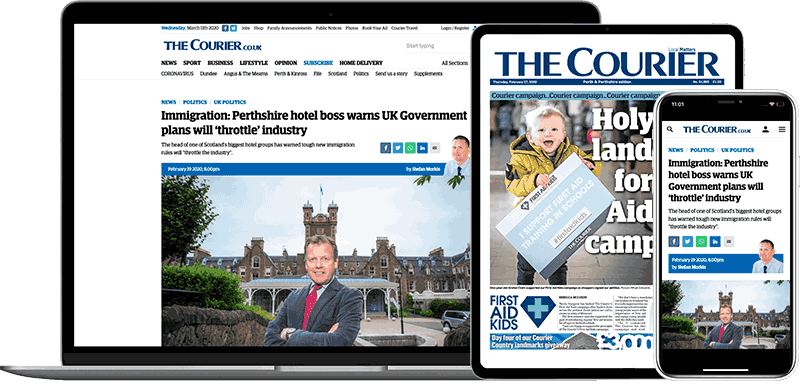 Help support quality local journalism … become a digital subscriber to The Courier
For as little as £5.99 a month you can access all of our content, including Premium articles.
Subscribe