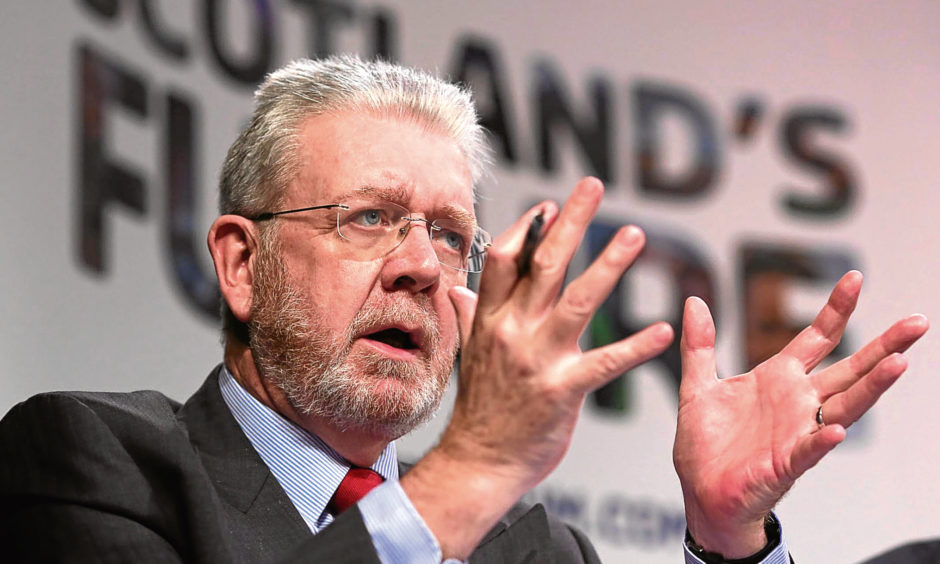 The veteran nationalist MSP Mike Russell has announced his decision to retire before the Holyrood elections next year.
Currently the Brexit secretary, Russell told his constituency association that his Argyll and Bute seat was a massive area to cover and someone younger might be more up to the job than him.
It was a rare show of modesty for a politician not known for his humility, but he still has a year to work on his legacy and is unlikely to depart without giving himself a sizeable fanfare.
One career episode he might want to gloss over is the time he spent as education minister. When the papers carried news of his retirement on Monday, there were also headlines about the sorry state of Scotland's schools.
A former Downing Street education adviser and teacher of 35 years, Dr Stephan Curran had described Scotland's Curriculum for Excellence (CfE) as "confusing and wishy washy" and a "throwback to the 1960s".
The policy, launched in 2010 when Russell had the education portfolio, was "experimental" and had left Scottish primary schoolchildren without basic proficiency in numeracy and literacy, said Curran.
Of course, a single minister cannot be blamed for all Scotland's education problems, and Russell was just one in a succession of lacklustre Cabinet secretaries handed this brief.
But it was on his watch that fears were first expressed about the effect the CfE would have on young children, fears that now appear to have been well grounded.
In 2012, a survey conducted by Stirling University's School of Education found that teachers were worried that the first pupils experiencing the new system were "guinea pigs" whose education would suffer.
The report's authors warned against pupils being taught "skills" instead of academic knowledge. The new curriculum talked "in often vague terms about active learning", the researchers warned eight years ago.
Today, Dr Curran told the BBC's Scotland Politics show that the CfE was "vague" (as well as confusing and wishy washy).
If only the education minister of the day had listened to the educationalists' misgivings, this country's school failings might have been taken seriously.
The Stirling report was pretty damning: "While it (the CfE) clearly emphasises the importance of learning, and the centrality of the learner, it does not clearly articulate questions of what should be learned and why."
Russell did what other Scottish education ministers, before and since, have done; he downplayed the experts' concerns.
Now, there is nowhere for the Scottish Government to hide because the results of the system fledged under Russell – and being reviewed by the OECD (Organisation for Economic Co-operation and Development) – are turning out to be a disaster for the inaugural cohort.
Last year's Higher pass rates fell by as much as 10% in some subjects; the number of pupils who passed Higher English dropped by 5.5% to the lowest level since 2014.
Meanwhile, the Programme for International Student Assessment (Pisa) for 2018 revealed that Scotland had continued to fall down the international league tables for maths and was now 31st, behind Latvia and Slovenia.
Politicians will find all kinds of excuses or will try to bury the bad news altogether, as the present education minister John Swinney was accused of doing when he published the latest figures at night to avoid press scrutiny.
But while ministers may be able to protect their reputations by brushing aside such shortcomings, for the worst affected children, the reality of a wasted school life is harder to avoid.
At the same time Scottish schools have struggled under CfE, in England, performances in maths, science and reading have improved.
The difference in outcomes north and south of the border cannot be attributed to funding – public sector spending is higher per capita in Scotland than in England.
As Dr Curran said, "there have clearly been real mistakes that have been made" in Scottish education. He advocated a return to traditional teaching methods to ensure children leave primary school knowing their times tables and fully prepared for secondary school.
It is heresy in SNP-ruled Scotland to concede that our southern neighbours may be doing something right, but given the disparity in results, there is no other conclusion to reach.
Michael Gove's radical "free school" reforms, begun by Tony Blair's Labour government, have led to a rise in children's attainment.
Scotland's sticking plaster Curriculum for Excellence solution – initiated by Scottish Labour, implemented by the SNP – has had the opposite impact.
Long-gone education ministers, such as Russell and the recently (over) promoted Fiona Hyslop, think past errors of judgment will not haunt them, and they are right.
But for the sake of all the youngsters whose future prospects may be blighted by their bad decisions, or their complacency, they should admit they got it wrong.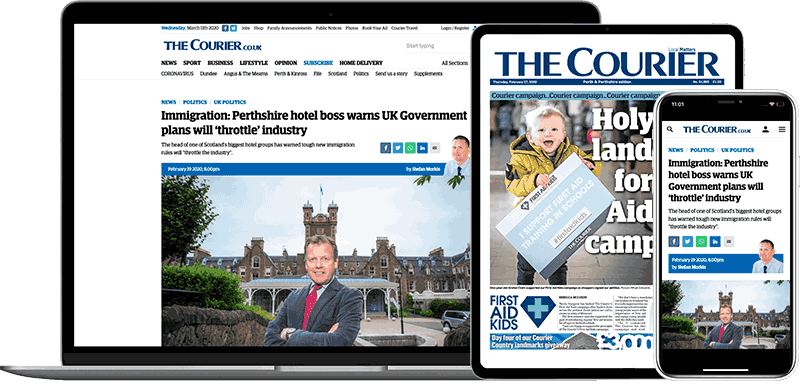 Help support quality local journalism … become a digital subscriber to The Courier
For as little as £5.99 a month you can access all of our content, including Premium articles.
Subscribe