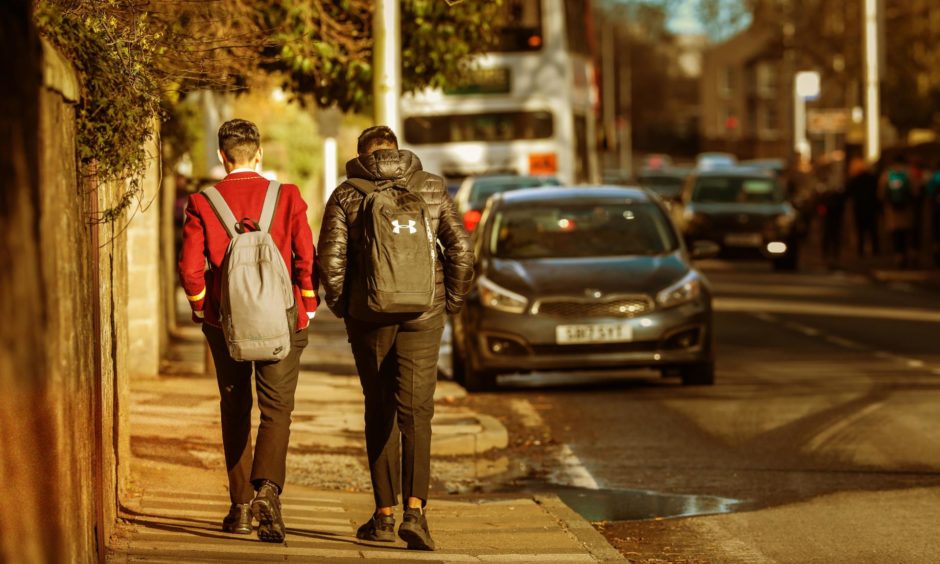 Scotland's strategy for easing the lockdown has been influenced by England's, in a way that Scottish decisions are often driven by Westminster.
So, for instance, when London decided to open garden centres, Scotland kept them closed for a little longer. While non-essential shops south of the border reopened this week, Scotland's remain shut until further notice. England is reviewing the two-metre social distancing rule, but Scotland is determined not to budge.
There are no differences in the spread of disease between the countries of the UK – although there are some regional peaks and troughs – and the cost to Scotland's economy will most likely be as bad, if not worse, than elsewhere in Britain.
But making common cause with the government of Boris Johnson does not go down well in Nationalist circles and Nicola Sturgeon had managed to forge her sometimes perversely separate path out of the Covid restrictions without much criticism.
That all changed this week. The SNP's policy on schools returning on August 11 was later than in England, where many pupils have already gone back, but the summer holidays start earlier in Scotland and parents seemed resigned.
Then, Education Secretary John Swinney dropped his bombshell about "blended" learning extending possibly another year, with some pupils spending just one day a week in classes.
For many parents, who have been incredibly patient with the apparent reluctance of Scotland's educationalists to go back to work, this was the last straw.
Having to hold down a job as well as home school their children has been challenging for most families. The prospect of doing so for another year sparked widespread outrage, with parents slamming the SNP's "shocking leadership" in radio phone-ins, and some of Sturgeon's own cheerleaders, her economic adviser Andrew Wilson among them, condemning the plans.
Adding their weight to the complaints were the director of the CBI and the chief executive of the Scottish Chambers of Commerce, who warned of the impact part-time schooling would have on the workforce.
Sturgeon, in an attempt at damage limitation, executed an abrupt U-turn, over-ruling Swinney and appearing to seize control from local authorities, which had already told pupils to expect a mixture of online learning and minimal face-to-face teaching,
A day after passing the buck to councils over how lessons would restart, she announced a target to get schools back to normal as soon as possible, with at least 50% of teaching inside classrooms.
Even by her own standards, this was cynical manoeuvring from Sturgeon to dodge blame for the education shambles that has delivered a postcode patchwork of lessons to Scottish children during the pandemic.
But any political mileage she hoped to make is likely to be thwarted, both by Cosla, the umbrella body that represents Scottish councils, and by the teaching unions.
Town halls have reportedly been engaged in a battle with ministers over additional Covid spending to pay for more facilities and extra teachers.
Meanwhile, Larry Flanagan, general secretary of the EIS, the largest teachers' union, is said to be intractable over the two-metre rule, even though children are not susceptible to Covid-19 and could be kept safe in bigger groups.
The vast majority of teachers, apart from the few with underlying health problems, could also return without fear of catching the virus at work, as teachers across Europe have proved over the past month.
Closer to home, Scotland's private schools are planning to offer full-time schooling from next term, prompting a surge in enquiries from state school parents, increasingly dismayed over the chaos in secondary provision.
This is a tribute to the independent sector but should shame the Nationalist government and, in particular, Sturgeon, who said nearly five years ago that she wanted to be judged on her record on education.
Since then, the attainment gap between rich and poor kids has grown, and Scotland's performance in key subjects has declined against international benchmarks.
The Covid crisis has exacerbated the divide but ministers seem unable to address even the most easily identifiable problems.
Children have already been out of school for three months and face another two without formal tuition, some with no tuition at all.
Yet not one of the 25,000 laptops that were promised to those most in need has been delivered, according to reports, leaving thousands without access to any schooling.
If the SECC in Glasgow can be transformed into the £43 million Nightingale hospital in weeks, why can't £9m destined for needy pupils be dispatched on time?
While the government, the councils and the unions continue to squabble among themselves over their own vested interests, an entire generation has been abandoned.
Sturgeon must now be as good as her word and confound the complacency of the entire educational establishment.