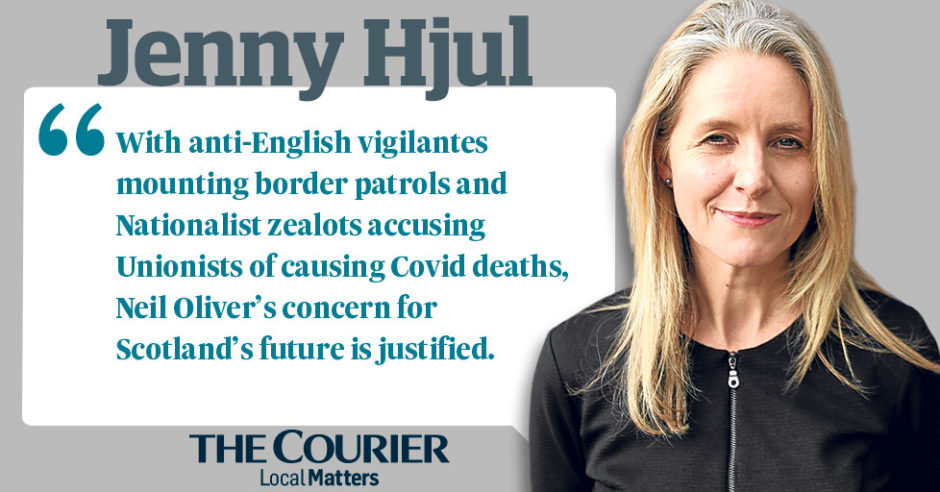 In every corner of the UK outside Scotland, the television historian Neil Oliver would be considered an asset to his native land.
With prime-time series such as A History Of Scotland aired nationwide, he has done much more than most of his countrymen to raise the nation's profile, explain its past and champion its culture.
His new show, Rise Of The Clans, traces Robert the Bruce's bid to win Scotland's crown after crushing the English at Bannockburn. What's not to like?
Oliver, surely, is the quintessential Scot, proud of his roots and passionate about his heritage. And unlike many other Scots who have made it big, he even chooses to live here.
It may come as a shock then to his fans beyond these borders that this national treasure is vilified on his home turf, at least by some sections of the population.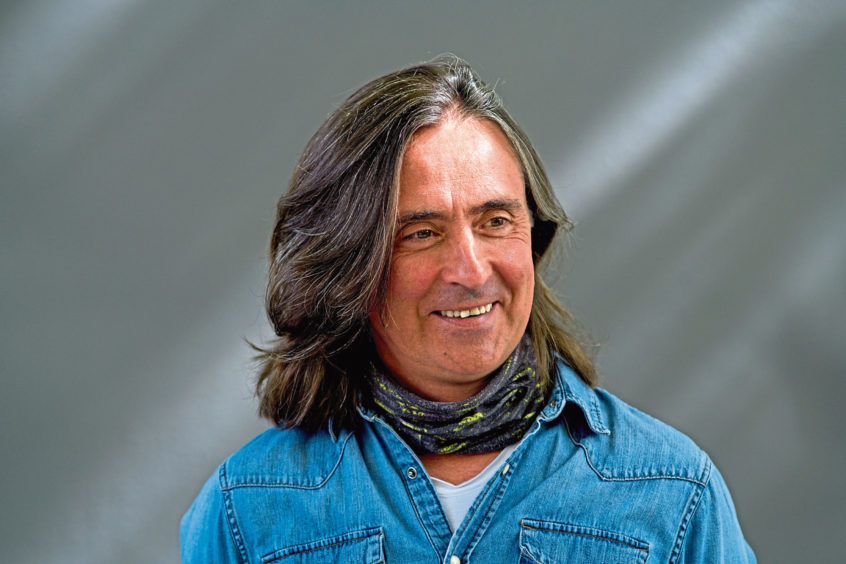 Look up his name on Twitter and you will find pure vitriol. This week, a veteran nationalist lumped Oliver in with other separatist bête noires as "men who make a living decrying and belittling the land of their birth".
In September, he will stand down from his three-year tenure as president of the National Trust for Scotland, a position that he said has come to a natural end. But many believe he has been hounded out.
When he took on the role – a coup for the organisation – thousands demanded he be removed, signing petitions that read: "We object to this man having this appointment as he does not have the Scottish people and Scotland's interests at heart."
Mass membership cancellations
Previous presidents, drawn from the aristocracy, attracted little comment but Oliver, a man of the people, prompted mass membership cancellations.
He has a tendency to stick his head above the parapet – supporting JK Rowling over her transgender views, and declaring his love for the right-wing historian David Starkey (perhaps ill advisedly, although this was before the latter's racist comments on Black Lives Matter).
But his main crime without a doubt is his outspoken support for the United Kingdom. In 2014, ahead of the referendum on independence, he warned of the divisiveness of the coming vote, and subsequently described the prospect of a second referendum as a "cancerous presence".
Ever since, he has been a marked man, despised by nationalists not just for refusing to toe their secessionist line, but for being a successful Scot unbowed by establishment bullying.
The nationalist mindset does not tolerate deviation from its political orthodoxy, especially not in highly visible television stars with a platform to say what they want.
'Mobbed by Scottish Nationalists'
This week, Oliver was at it again. When Downing Street claimed that Boris Johnson left his Scottish holiday hideaway early amid fears he and his family could be "mobbed by Scottish nationalists", the historian said he felt ashamed.
"Scotland was the most welcoming country in the world," he tweeted. "That a British PM – or indeed anyone at all – might feel unsafe here is more mortifying and heartbreaking than I can say."
The SNP got on its high horse, but with anti-English vigilantes mounting border patrols and nationalist zealots accusing unionists of causing Covid deaths, Oliver's concern for Scotland's future is justified.
In a recent newspaper column, sounding alarm bells over the Scottish Government's proposed hate crime Bill, which threatens to make criminals of anyone with an opinion, he said he no longer recognised his own country.
"I feel deep sadness for Scotland – the division, the hatreds and, worst of all, the drift into joylessness," he wrote. "Outside Scotland, it may be hard to appreciate just how ugly the atmosphere has grown here."
What had happened, he asked, to the place he grew up in, that was "irreverent, iconoclastic" and where people celebrated the freedom to speak their minds.
Inward-looking movement
What has happened is the takeover of the political apparatus by an inward-looking movement that attempts to hijack the national consciousness by degrading the counterview.
Add to the sin of being a unionist the audacity of being such a conspicuously authentic Scottish unionist, and it is no wonder Oliver is regarded as a traitor of the lowest order.
He acknowledges that he has become the "wrong sort of Scot", but his treatment by mainstream nationalists, as well as their trolling outliers, should worry us all.
As the clamour rises among "Yes" campaigners for another referendum – and the polls show their support sneaking up – we need to be reminded, before any consideration of the economic arguments, of the more ominous consequences of breaking up Britain. Do we want to live in a country where the state dictates what we can and can't say?
The nationalists' dismissal of Oliver as a legitimate Scottish voice exposes the worst of current Scottish separatism and should be a warning to those who think Scotland would be the better for independence.