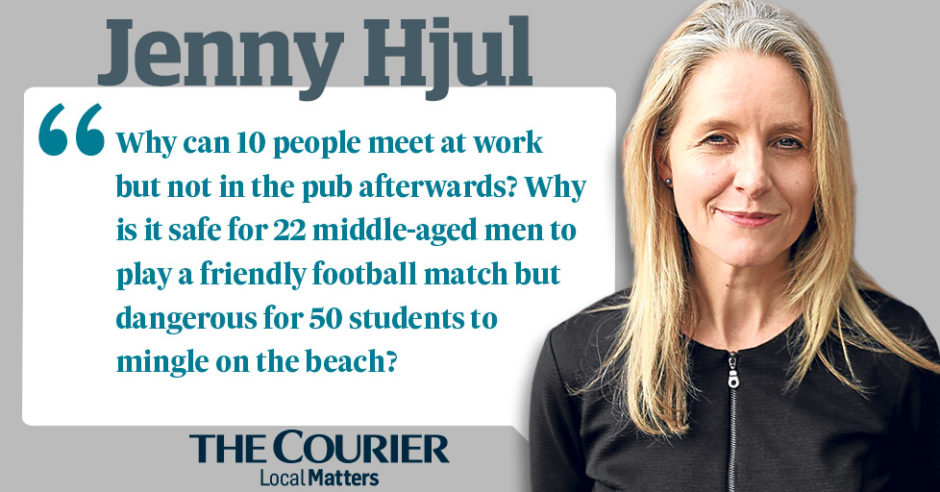 It's not often that the Greens talk the most sense but these are strange times and strange things happen.
So it was that Alison Johnstone, the Scottish Green Party's health spokeswoman, nailed the idiocy of the "rule of six", implemented across the UK from Monday.
Johnstone highlighted one of many inconsistencies in the measure, which was first announced by Boris Johnson before being adopted in various forms by all the devolved governments.
Blood sports have apparently escaped the ban on groups of more than six people meeting up, because of a rule that says any organised activity taking place outdoors and run by a business or a sporting body is permissible.
"This cannot be allowed to happen in Scotland," said Johnstone. "Thirty people should not be able to gather to shoot grouse when 30 people cannot attend a wake for a lost loved one."
In fact, Scotland has been tolerant for some time about shooting parties post-lockdown. It is in England that a special exemption from the rule of six has only now enabled grouse shooting and hunting with guns, among other outdoor pursuits, to go ahead.
But that's not the point. Johnstone's beef, never mind her Green agenda, is that the rules are being bent to accommodate some special interests but not others.
From this week, social gatherings of more than six people are illegal, with people facing fines – of up to £3,200 in England – if they do not abide by the restrictions in both indoor and outdoor settings, in England and Scotland. Wales and Northern Ireland are more chilled about outdoor get-togethers.
The deviations between the devolved governments, while confusing, are not as baffling, nor as indefensible, as the anomalies within the rule itself.
Grouse moors aside, why can 10 people meet at work but not in the pub afterwards? Why is it safe for, say, 22 middle aged men to play a friendly football match but dangerous for 50 students at St Andrews to mingle on the beach?
Already, the public is looking weary as the police, even wearier, try to enforce legislation that is made futile by its flaws.
On day one, a mother in Bristol, being interviewed on the evening news, appeared bemused when ordered to break up her toddlers' tea party for seven. Her options were to either nip over the border to Wales, or send one of the under-fives home.
Imagine, with the sun out in the south at least, how this is going to progress over the weeks ahead.
In London last weekend, the West End was beginning to look normal again, with healthy queues at any restaurant with outside seating.
Such scenes, mirrored in Scotland's cities, were described as a last hoorah before this week's confinement began. But that presumes too much about people's attitudes towards the pandemic.
Scaremongering politicians
While large swathes will continue to be fearful about rising cases – egged on by scaremongering politicians and their advisers on both sides of the border – many others will make up their own minds, based on the statistics and the science.
And this is telling them that the increase in positive tests is not matched by the surge in mortality seen at the height of the pandemic.
Two Oxford doctors, Carl Heneghan and Tom Jefferson of the Centre for Evidence-Based Medicine, wrote of the folly of the rule of six, saying that in Britain: "Covid admissions, critical care bed occupancies and deaths are all at an all-time low."
Cases are being over-diagnosed and governments, over reliant on dubious modelling, are panicking. Their advice, clearly not taken by ministers here or in London, is to shield the vulnerable and "get on with life".
Such sanity is in very short supply and sadly not at the heart of our administrations, whether in Edinburgh or Westminster. But as the doctors warned, the rule of six could be the policy that tips Britons over the edge.
Covid marshals are soon to patrol our streets and neighbours are being asked to spy on each other. Scotland's first minister Nicola Sturgeon, meanwhile, appealed to the country's "collective solidarity".
But if she, or any political leader, had faith in our capacity to do the right thing for each other, they would not have forfeited our freedoms so readily.
A recent opinion poll suggested that people would welcome a government curfew, perhaps the next step, relishing a retreat from life again.
But that won't last. Before, back in March when mass obedience was called for, we gave it. Now, the situation has changed, the risks are lower and the rewards for regaining a bit of normality are tantalising. Look how we took advantage of the chancellor's cheap meal tickets.
Putting the genie back in the bottle will backfire. There might not be civil unrest but there will be dinner parties for eight up and down the country.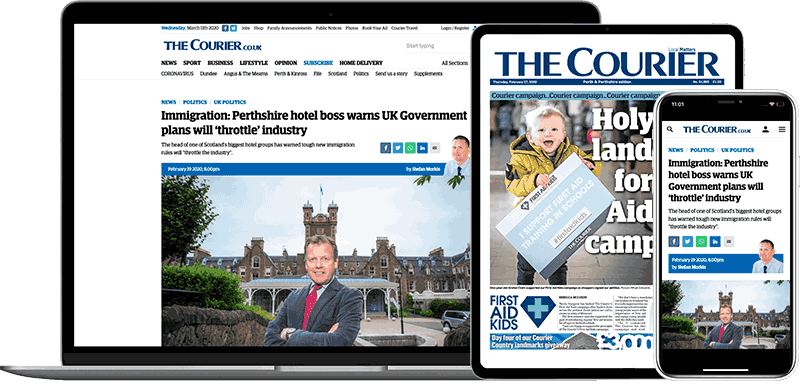 Help support quality local journalism … become a digital subscriber to The Courier
For as little as £5.99 a month you can access all of our content, including Premium articles.
Subscribe