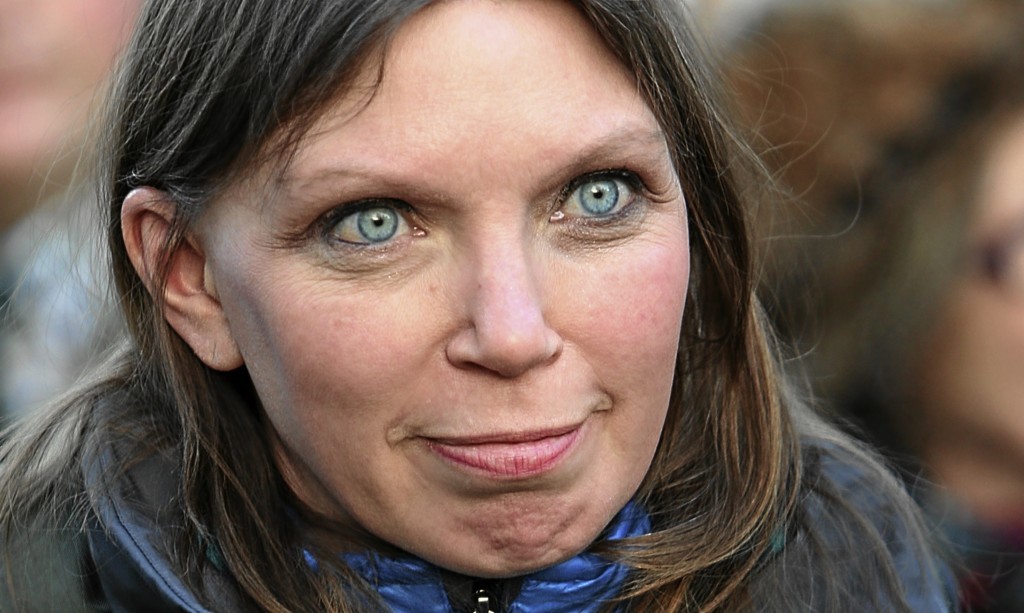 It's hard to believe that this Scottish election campaign is entering its final week – and not because it's been so absorbing that we've lost track of the time.
On the contrary, it has been a flat affair, with the greatest excitement in recent days coming from the Greens and their bid to scoop up pro-independence votes on the regional lists.
And the only reason this is a bit of fun, for some of us anyway, is because it suggests the yes movement is less harmonious than it once was.
The SNP is so anxious about its supporters voting for other parties as their second preference that it launched a poster onslaught on Monday urging people to back them and only them.
The thought of panic in the Nationalist campaign team is enough to cheer up those sections of the electorate resigned to being on the losing side come May 5.
Imagine if there was even a faint possibility that this was the beginning of the end of the predominance of the separatists in Scotland.
But we mustn't get too carried away because Nicola Sturgeon is almost certain to prevail next week and the SNP is on course to form its third Scottish government.
This predictability is partly what makes this contest so dull but it could have been different if the SNP had chosen to use the ballot as a springboard for change.
Golden opportunity
With the vast array of new powers ushered in by the Scotland Bill, on top of their seemingly unassailable electoral popularity, the Nationalists have never had such a golden opportunity to be bold.
Just about every aspect of domestic policy is in dire need of imaginative thinking; this column does not need to point out the many crises, in education and health provision, in the economy, the rural sector and even in green energy, long an SNP priority but now another area where we are being beaten by the rest of the UK.
But far from seizing any initiatives, Sturgeon and her colleagues seem to be going through the motions as they meander towards the inevitable next week.
The continuing distraction of the constitution is to blame, of course but so is the arrogance that comes with expecting to win. Sturgeon's remarks in a television interview on Sunday gave a flavour of that arrogance and complacency when she said she would decide if Scots should be subjected to a rerun of the independence referendum of 2014.
It would be an "affront to democracy" if a second vote was blocked by Westminster – "I will obviously judge the circumstances" of when the independence question should be revisited, she said with breathtaking pomposity.
The power of office has gone so completely to the First Minister's head that she not only believes she alone can dictate this country's future but she has also convinced herself that she is above the tedious business of governing.
Governments that govern are all very well for politicians who aren't preoccupied with noble notions of nationhood but not for the SNP.
No understanding
One of the consequences of this mindset is a whole cabinet of ministers who have no understanding of their briefs.
In the past week we have seen the Education Secretary, Angela Constance, canvassing for votes outside schools in Edinburgh where, thanks to her department's failings, 17 schools have been forced to close and thousands of schoolchildren remain displaced on the eve of their exams.
We have also learnt that the Environment Minister, Aileen McLeod, cannot answer questions on either fracking or wind farms, two issues that must surely fall within her portfolio.
The minister reportedly had to stop a television interview on ITV Border four times when challenged over key planks of environmental policy.
It is not just the SNP's election machine but the entire Nationalist administration that is operating on empty.
In what is left of this campaign, we must look to the other parties for entertainment.
Today it is the turn of Kezia Dugdale as she launches her party's manifesto.
She has already tried to distance herself from her opponents with promises to raise income tax and she knows she has to fight for every vote, with the Scottish Tories in contention for second place.
It has been interesting to watch the development of both Dugdale and her Conservative opposite number Ruth Davidson, in a real battle to win hearts and minds.
Perhaps only when the SNP feels it needs to sell itself to voters again will we see the party coming up with big ideas for a better Scotland, instead of churning out the tired old independence rhetoric.
To hasten that day forward and restore some semblance of democracy at Holyrood, do what the Greens say and don't vote SNP on both ballot papers.
In fact, don't vote SNP at all.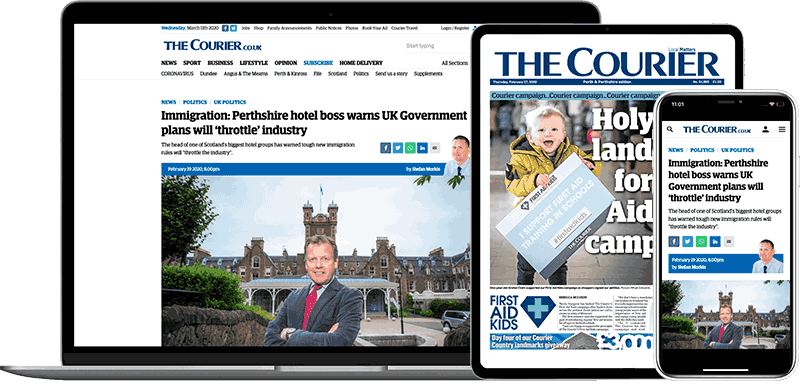 Help support quality local journalism … become a digital subscriber to The Courier
For as little as £5.99 a month you can access all of our content, including Premium articles.
Subscribe