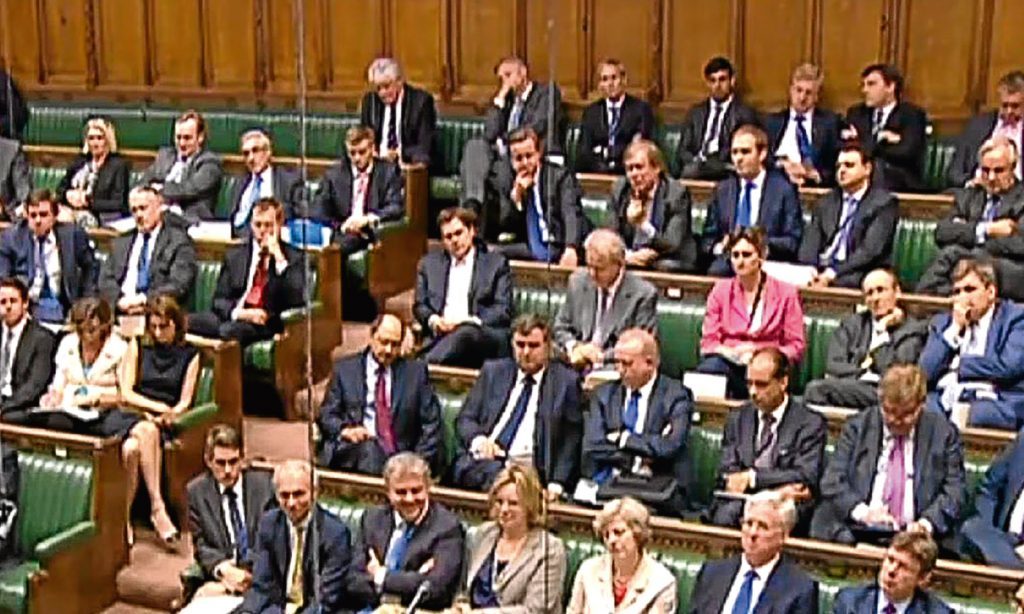 Passers-by who spotted David Cameron at a pavement cafe in London the day after he stepped down as Prime Minister said he looked "so relaxed and so young, like a new person".
He was joined by George Osborne, the booted out chancellor and both their families and could well have been thinking: "This is the first day of the rest of my life."
Enoch Powell's famous maxim that all political careers end in failure has been proved true in spectacular fashion with the abrupt departure of Cameron. He left Number 10 so quickly he had no home to go to and has ended up living, temporarily, in the £17 million mansion of a friend.
You can see why people have little sympathy with his plight – ex PMs don't have to slum it like the rest of us when they lose their jobs.
However, it must be galling to have to depart, usually against their will, when they (think they) have so much left to do. Margaret Thatcher cried and Gordon Brown, walking from Downing Street with his young sons, was a study in poignancy.
Cameron, who most will agree engineered his own exit with his gamble on Brexit, was hoping to hang on until September. He had a trip to Balmoral pencilled in the diary and a final G8 summit in China, his last chance to hone his legacy.
In America, it's more clear-cut. Barring a disaster like Nixon's, presidents serve their allotted terms and are even given a couple of months to pack up before the new incumbent is inaugurated.
British premiers are treated less ceremoniously. These days that usually means when you're out, you're out.
It used to be possible to lose an election and still go on to fight another.
The same goes for party leaders. Neil Kinnock contested the 1983 and 1987 general elections for Labour, whereas Ed Miliband got just one shot and, we can safely say, will never get another.
But there is life outside the highest office in the land and money, especially for those prepared to travel. Tony Blair, vilified at home, remains respected around the world and is said to have made millions on the lecture circuit.
John Major, admired more now than he ever was as Prime Minister, has entered the rewarding sphere of the elder statesman, most recently sought out for his views on Europe.
Even former First Ministers can trade on their political heyday. Look at Henry McLeish, who has managed to secure a prestigious academic post in the US despite having nothing of worth to say about politics here, let alone there.
Some find it harder to quit the political stage altogether. Alex Salmond has been uncomfortable since losing the 2014 independence referendum and with it all his power. As a backbench MP he is still in the game but not really at the races.
Political comebacks are obviously easier for mere ministers, as Theresa May has demonstrated with her cabinet reshuffle, hastily resurrecting Boris Johnson and Andrea Leadsom.
William Hague failed as leader of the Conservatives but went on to become a highly regarded Foreign Secretary. And Kinnock found a lucrative calling in Brussels once he accepted the British public would never warm to him.
But what will Cameron do? He is young, not yet 50 and an undoubted star of his party. He had already said he would not battle a third general election but he didn't plan to exit this early.
A much older prime minister showed there is victory in defeat. Winston Churchill might have lost the general election in 1945 but he maintained his role as party leader and also his international influence.
One of his best speeches – "An iron curtain has descended across the Continent" – was made not from the despatch box in the House of Commons but in Fulton, Missouri, in 1946, when he was out of office.
He was 76 when he became prime minister again in 1951. He had survived wilderness periods before, sustained by cigars and champagne but could a modern day figurehead entertain thoughts of a second coming?
Churchill had hero-like status, while Cameron, though not hated as much as other recent ex PMs, is hardly in the same mould. But if he does make a useful backbench contribution and if the May government comes unstuck, his party may recall his two election wins fondly and rescue him from oblivion.
In the meantime, returning to normal life will not be without its challenges. His new neighbours are already complaining about the security detail that will accompany him forever and it will be almost impossible for him to keep a low profile.
Prime ministers face daily tests of character but perhaps no test is as great as (in Cameron's words) having their future behind them.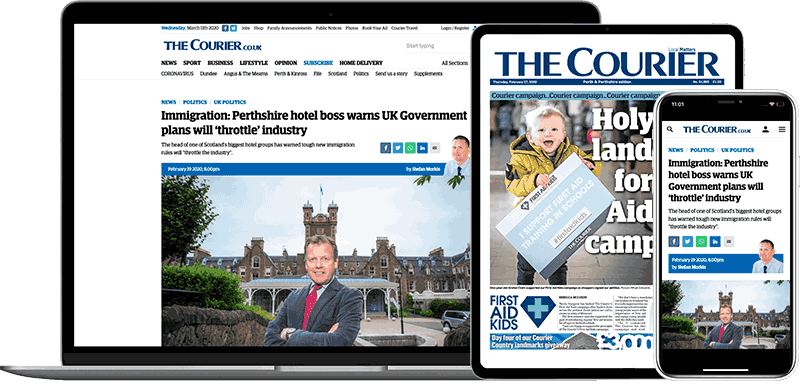 Help support quality local journalism … become a digital subscriber to The Courier
For as little as £5.99 a month you can access all of our content, including Premium articles.
Subscribe