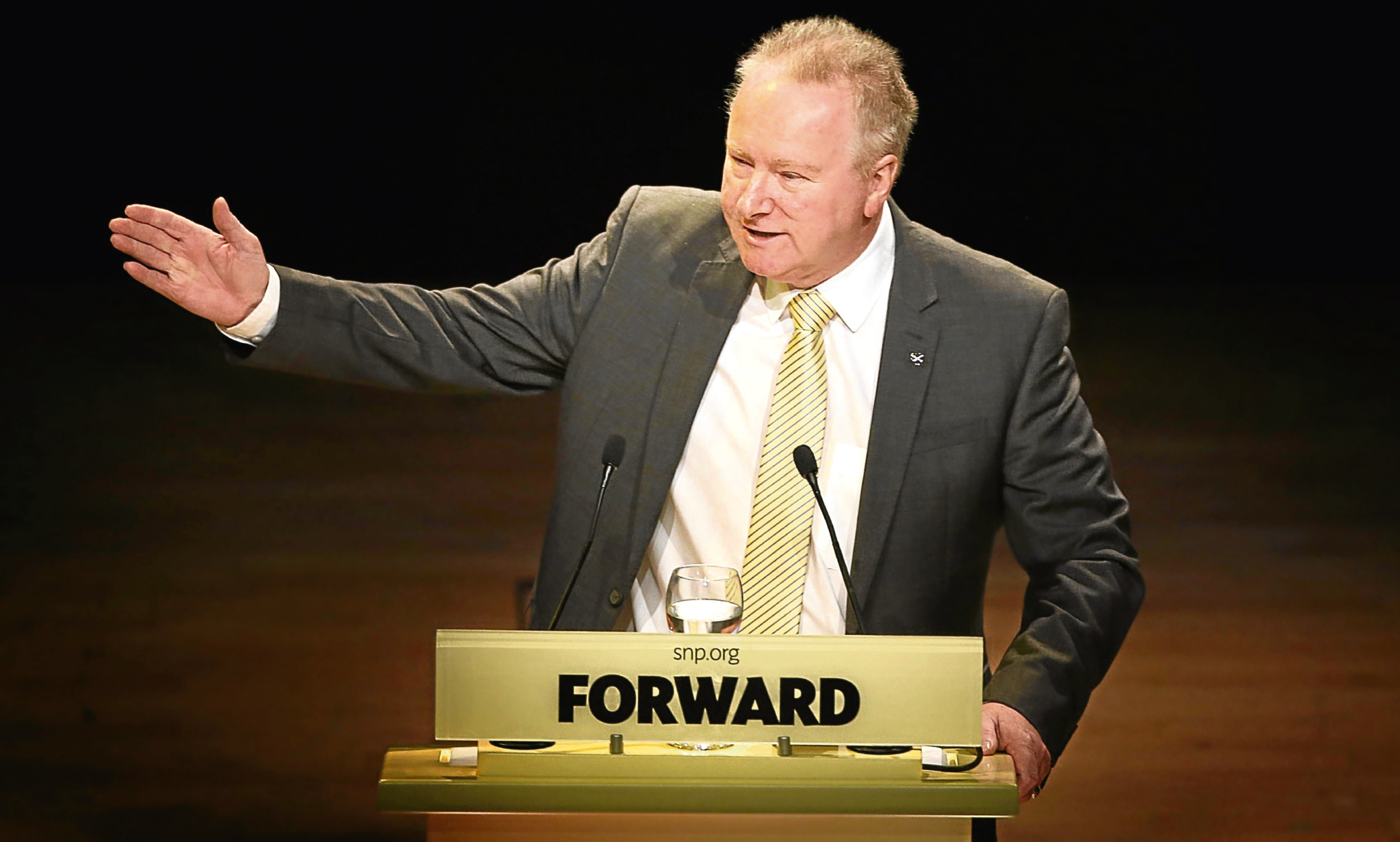 Theresa May's throwing down of the Brexit gauntlet on Sunday caused the pound to plunge, brought Remainers in her party to the point of rebellion and prompted the usual bellicose noises from the Scottish Nationalists.
The pound will no doubt recover quickly, as it did after initial jitters following the EU referendum in June and the Tory rebels are unlikely to unseat this Prime Minister, though they may give her a few sleepless nights.
The Nationalists, however, are unlikely to calm down. They see May's announcement that she will trigger Article 50 by next March – and thus kickstart negotiations for our exit from the EU – as a red rag.
Even worse, she told her party conference in Birmingham that she would "never allow divisive Nationalists to undermine the precious Union between the four nations of our United Kingdom".
Cue the howls of anguish from the separatists. Nicola Sturgeon said May was "going out of her way to say Scotland's voice and interests don't matter".
The SNP's Brexit minister, Mike Russell, meanwhile, declared Scotland would block May's Brexit bill.
His argument, that legislation to remove the European Communities Act of 1972 (that took us into Europe) from the statute book would require consent from Holyrood, has already been dismissed as nonsense.
The same tack was attempted in June by Sturgeon, who took herself off to Europe in the wake of the referendum and made a big song and dance about Scotland vetoing any EU withdrawal, after a majority of Scots voted to remain.
Just about every constitutional expert rubbished her claim, saying there was no legal requirement for Westminster to seek Holyrood's consent over Brexit. Either Russell wasn't paying much attention back then or he has decided to resurrect the discredited argument anyway as a means of exercising Nationalist grievances against the wicked English.
This is not going to get Scotland anywhere. Although most of us here would rather not be leaving the EU at all, we live in a democracy and must heed the democratic will.
May has simply spelled out, again, that the UK will negotiate its departure "as one United Kingdom and we will leave the European Union as one United Kingdom".
The result of another democratic vote the Nationalists would prefer to overlook – that of September 2014 – ensures that Scotland is in this, like it or not, with the rest of the UK.
It may suit Sturgeon to whip up fury on the eve of her party conference. A tirade against Brexit will play well with the grassroots clamouring for a second independence ballot.
However, the SNP is missing an opportunity. This has been pointed out recently by members of her own party, most notably Alex Neil, a former health minister now sitting on the SNP backbenches.
He said two weeks ago that Sturgeon should abandon her threat to call a second independence referendum and concentrate instead on getting a good deal for Scotland out of the EU deliberations.
She should, he said, press for all EU powers that relate to devolved policy areas to be "automatically" transferred to Scotland, including controls over farming, fishing, employment law, consumer protection, social policy and the environment.
It is unlikely Scotland would get everything it wanted from the negotiations but what Neil suggests is a starting point. This is how politics are conducted in the grown-up world, where each side puts forward its proposals and these are then debated.
Neil advocated issuing a list of Scottish demands, setting an agenda and getting the UK government to acknowledge Scotland's priorities.
Sturgeon could do a lot worse than listen to her older colleague. Scotland may well win control over areas such as fishing and it would be able to mount a strong case for increased immigration north of the border.
At the moment, the First Minister's insistence on picking a fight with the UK government on clearly spurious grounds makes her look out of her depth.
That in itself is of no concern to some of us but it is another matter if such a stance leaves Scotland on the sidelines.