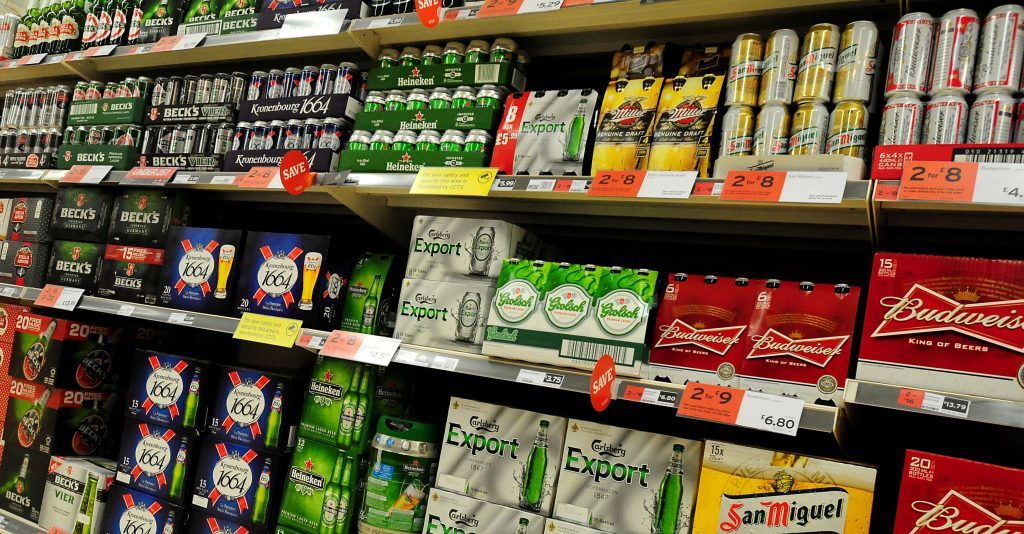 Scotland is said to have a complicated relationship with alcohol – a euphemistic way of saying we drink more than is good for us.
It is not surprising then that approaches to confronting this problem have also been complicated, beset by political disagreements and legal arguments.
It is those on the lowest incomes who are most affected by harmful drinking, so this Scottish government, with its promised commitment to equality, must be seen to be doing something about alcohol abuse.
In its defence, the SNP has made Scotland's drinking culture a priority (as much as any policy is a priority behind the constitution).
Minimum pricing
Its preferred means of combating dangerous levels of drinking has been to advocate minimum pricing. In 2012, MSPs passed a law to implement a price of 50p per unit of alcohol, but the measure was never introduced because of challenges from some in the drinks industry, in particular the Scotch Whisky Association.
Now the Court of Session in Edinburgh has ruled that the policy does not breach European law and the government can go ahead with its legislation. This will see the cost of a bottle of whisky increase to at least £14 and the cheapest bottle of wine rise to £4.69.
The move has been welcomed by medics, the police and alcohol charities, those fighting on the front line against Scotland's booze misuse.
They believe, along with the SNP, that removing inexpensive spirits and beer from the most vulnerable drinkers – the young and the alcohol dependent – will change drinking habits.
Those very cheap vodkas and gins that are the speciality of supermarkets and corner off-licences will be dearer, as will strong lagers and ciders.
Some anti-alcohol campaigners think the policy does not go far enough and have urged Nicola Sturgeon to "de-normalise" drinking with even tougher restrictions, such as separate supermarket checkouts.
Alcohol mortality is reportedly 50% higher than it was in 1981, which is partly blamed on greater consumption at home – a possible side effect of the ban on smoking in pubs as well as the easy access to discounted drinks.
But will state interference on pricing reach the people that current health initiatives have failed to reach? It is difficult for the opposition parties to object to the nationalists on this issue because they have not come up with an alternative.
And the righteous indignation of so-called responsible drinkers at having to fork out more for their favourite tipple is probably regarded by the government as a small price to pay.
Those who can afford to drink fine wines will still have the money to buy their New Zealand sauvignon blanc, and many will already make such purchases online.
Outlets like the Wine Society, based south of the border, will not presumably be subject to Scottish pricing policy.
However, despite its good intentions, it is hard to see how the new law will save hundreds of lives, or cut thousands of hospital admissions and crimes, as its supporters claim.
Other sources
There is a risk that those in search of cheap intoxication will always find other sources – from counterfeit dealers or in trips to Newcastle or Carlisle, where they will be able to stock up on supermarket bargains.
A better tactic might have been to target the producers.
Don't the makers of those extra-strong and extremely cheap ciders and lagers realise that they're falling into the hands mainly of youths and alcoholics, or don't they care?
Sturgeon pioneered the minimum pricing policy when she was health secretary and she no doubt sees it as being one of her legacies (perhaps her only one) when she eventually leaves office.
But tackling the root causes of alcohol addiction, especially in deprived communities, is surely a better long-term strategy. If teenagers choose to drink themselves to death for £5 they are not just victims of cut-price booze but of a society that has not provided them with an education, a job or in some cases even a home.
After nine years in government, the SNP is rightly shamed into drastic action to address Scots' unhealthy attitude to drink and its grim consequences.
It is incompatible with the nationalists' supposed focus on social justice that this country – for all its wealth and resources – has pockets of life expectancy lower than the Gaza Strip.
Ministers are also said to be considering deploying public sector workers, such as housing officers, to question people about their drinking routines, a daft example of government overreach aimed more at grabbing headlines than offering real solutions.
If Sturgeon diverted her attention away from her constitutional obsession and concentrated instead on closing the education attainment gap, improving health care and building a strong economy – the normal day jobs of any government – then, and only then, Scotland might cease to be the sick man of Europe.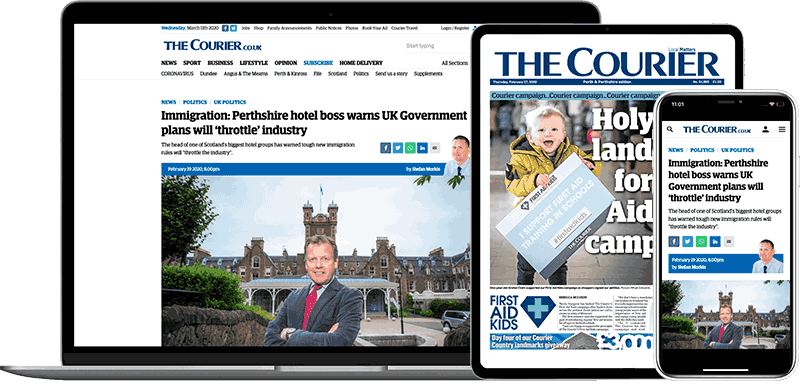 Help support quality local journalism … become a digital subscriber to The Courier
For as little as £5.99 a month you can access all of our content, including Premium articles.
Subscribe