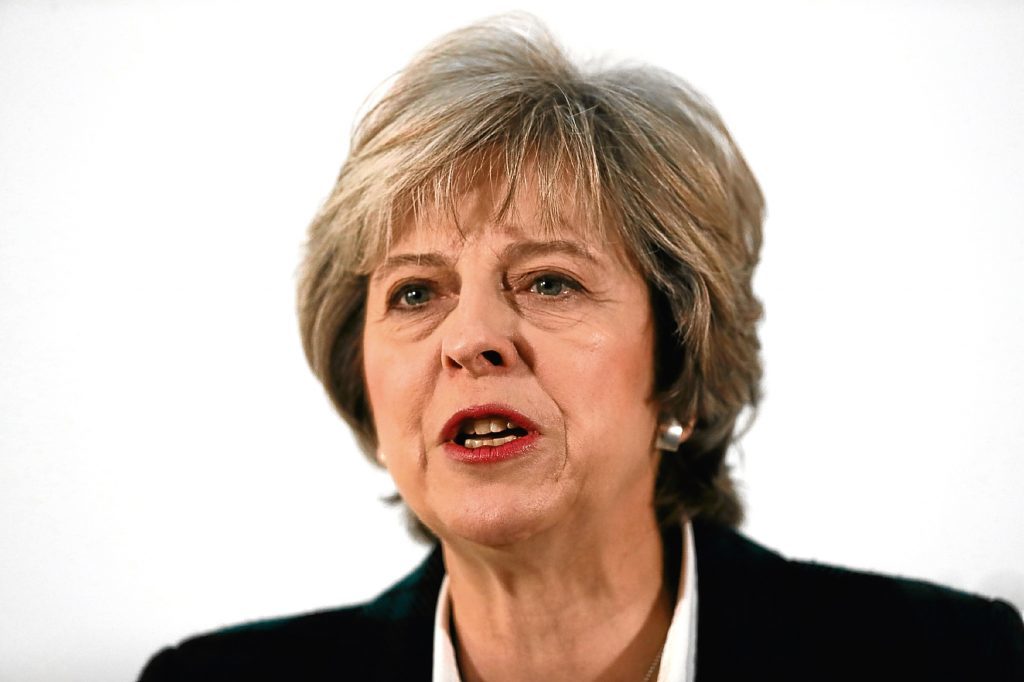 Europe, and Britain's place in it, might have propelled Theresa May to the top job in British politics but it has also given her a permanent headache since she entered Number 10. This week the pain must have intensified somewhat.
Just days before her big Brexit speech yesterday she would have turned on the television to see her foremost political enemy, Michael Gove, interviewing Donald Trump, who is due to be inaugurated as America's 45th president this weekend.
It was bad enough that Gove – the co-leader of the Leave campaign, who seems to have lost any sense of patriotic loyalty in the wake of his Brexit ego trip – met the president-elect before the Prime Minister has had a chance to do so herself.
He was there apparently in his capacity as a journalist but this was no impartial effort to quiz the incoming leader of the Western world.
Platform
Rather, it was a platform for a Trump/Gove love-in, each back slapping the other as they competed to do down Europe.
Angela Merkel had made a "catastrophic mistake", said Trump, when she opened Germany's doors to migrants.
Gove came away with a promise from Trump to give Britain a good trade deal, and later he insisted Brexit was about the UK asserting itself.
But his new friend remained characteristically off-message, saying the influx of refugees into Europe was the trigger for Brexit. This sideshow must have been a monumental distraction for May as she tried to make her case for quitting the single market.
Also hanging over her head is the decision, due this month, by the Supreme Court on whether to force the Government to seek a parliamentary mandate before triggering Article 50.
The judges are expected to throw out May's appeal against an earlier High Court ruling in favour of the Commons – and maybe Holyrood too – having a say. In which case, she will have to prepare a Brexit bill for MPs to sanction.
Scotland
With all this going on, Scotland is probably low down her list of priorities.
But she must have been thinking of us, a little, when she pleaded on Tuesday for "an end to division".
After the months of bitterness over Europe between Leavers and Remainers, she called for both sides to unite.
"One of the reasons that Britain's democracy has been such a success for so many years is that the strength of our identity as one nation, the respect we show to one another as fellow citizens, and the importance we attach to our institutions means that when a vote has been held we all respect the result," she said.
"The victors have the responsibility to act magnanimously. The losers have the responsibility to respect the legitimacy of the result. And the country comes together."
Presumably, she was including Scotland, still part of Britain, in this homily, although she cannot have been north much since our referendum in 2014.
If the Scottish Nationalists respected the result of that, there would be no drive for a second independence ballot, and relations between May and Scotland's First Minister would surely be warmer.
And if the PM thinks the language and "accompanying insults" associated with Brexit are bad she is in for a shock if/when a new Scottish campaign gets under way.
Here, we have never really recovered from the divisiveness of 2014, which is why such a large majority of Scots, nationalists among them, have no appetite for indyref2, and why Nicola Sturgeon has had to rule out a vote, for this year at least.
But that does not mean the SNP leader has taken May's entreaties on board, far from it. Her sole goal in any European negotiations will be not to end but to deepen the division between her administration in Edinburgh and Downing Street.
Even if May had softened her approach to Europe, Sturgeon would have found grounds for dissent.
Michael Russell, the SNP's EU minister, said on Monday Scotland wanted to see some "give" from May.
But we all know the only gift acceptable to the nationalists is the break-up of Britain. No deal on Europe will ever satisfy that longing.
UK and Scottish ministers are due to meet tomorrow at the joint ministerial committee for further Brexit talks.
May is naïve if she thinks her appeal for unity – to build a truly global Britain – will mollify the Scottish government (who don't want a Britain at all) any more than it will her Remain opponents in England.
She may have made her vision clear now but she is in for a rough ride, north and south of the border, as she tries to sell it.
Brexit, like Scottish independence, is about identity and the only certainty in both debates is that division is here to stay.