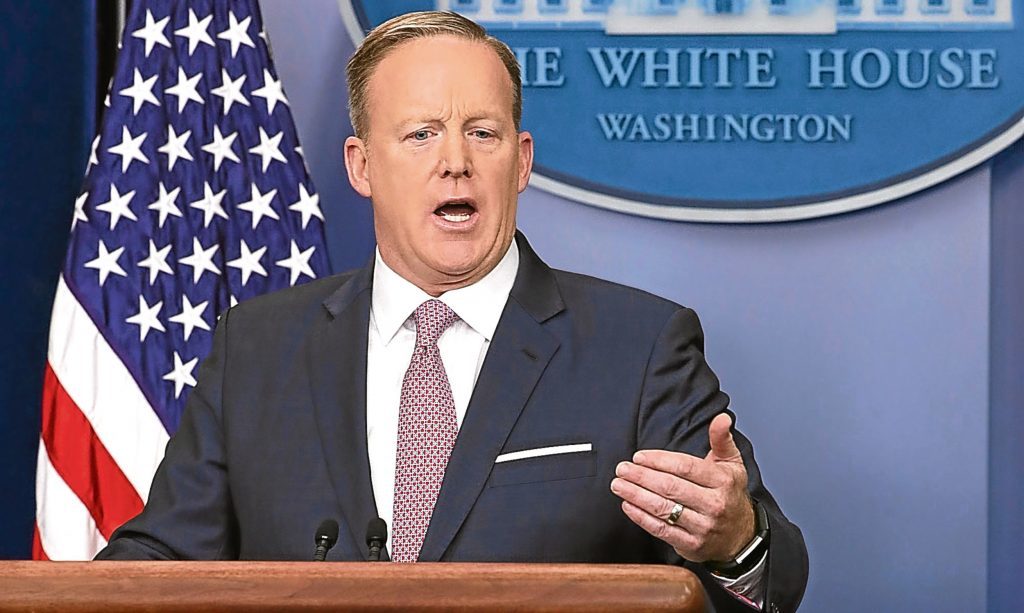 The veteran White House press corps appeared bemused rather than shocked as Sean Spicer, in his first encounter with the media, gave them "alternative facts" about the Donald Trump inauguration.
Having followed the new president throughout his campaign and then heard his version of a presidential address on Capitol Hill on Friday, perhaps nothing now surprises these political correspondents.
But their courtesy, in hearing out Trump's press secretary as he branded them all liars, should not be interpreted as submission.
Spicer accused the newsmen and women of "deliberately false reporting" after attendance at Friday's inauguration was compared unfavourably to Obama's in 2009.
In a bizarre denial of the unequivocal photographic evidence, he said their "attempts to lessen the enthusiasm of the inauguration" were "shameful and wrong".
Until that moment, reporters on both sides of the Atlantic had, in the opinion of some of us watching, been almost too polite about the fiasco unfolding in Washington.
Hearing a man of Trump's background, silver spoon and all that, use the platform of his inauguration speech to launch into his predecessors as the elite was galling, to put it mildly.
Barack Obama and Bill Clinton, both listening graciously to the diatribe against them, had reached the highest office in their land from the most inauspicious backgrounds and if they had ultimately joined a Washington elite it was only by their own efforts.
The dignity of the assembled American politicians and their families as Trump raged on was in respect of democracy rather than the new White House incumbent but how gratifying it would have been if a few of them had stormed out in protest.
Everyone remained on their best behaviour, though, even in our own television studios, where BBC and Sky presenters kept straight faces in the wake of Trump's spine-chilling awakening of "America first" nationalism.
But when the leader of the free world called journalists "the most dishonest people on Earth" – as Trump did on day one of his presidency and in front of the CIA – the gloves came off.
The White House press pack may not have been given a chance to question Spicer following his extraordinary outburst (almost certainly scripted by his boss) later but their news organisations will not be taking any of this lying down.
The press, some sections more than others, may deserve its detractors, especially in the light of grim episodes such as the phone hacking scandal.
However, the fourth estate – "more important" than the rest of the realm, according (arguably) to Edmund Burke – is here to stay and political leaders who declare war on the entire profession are fools.
Trump has thrown down a gauntlet to the media. His chief of staff, Reince Priebus, warned journalists who "delegitimise" Trump that they were now a target.
"We're not going to sit around and take it," he said. "We're going to fight back tooth and nail every day.'
Trump thinks if he discredits the mainstream news teams, the mud will stick and no one will believe the stories they write about him.
Already, quite a lot of Americans – enough to get him into the White House – either don't trust or don't care what the papers say.
He will use Twitter to communicate directly with the American people and wheel out his staff to dismiss any unwelcome press coverage as "fake news".
This is how despots act when they are cornered, presenting more palatable accounts of themselves and their actions to a supine audience.
But the American press is not subjugated like the Russian media, or South African newspapers under apartheid.
The US, despite the inclination of its new leader to operate as an unaccountable autocrat, is a democracy and its media is free.
The last president who thought he could circumvent bad publicity by shooting the messenger lost his job in the process.
Richard Nixon, by any measure a better informed, more politically savvy and bigger brained beast than the 45th president, invited the scrutiny of hostile hacks and the result was Watergate.
Trump and his henchmen and women, inexperienced and inept from what we have seen so far, have picked a dangerous foe.
As if there wasn't plenty of muck for them to rake already, the US press will without doubt now be training their considerable investigative skills on Trump.
How he survives in the glare will define the next four years – if he even lasts that long.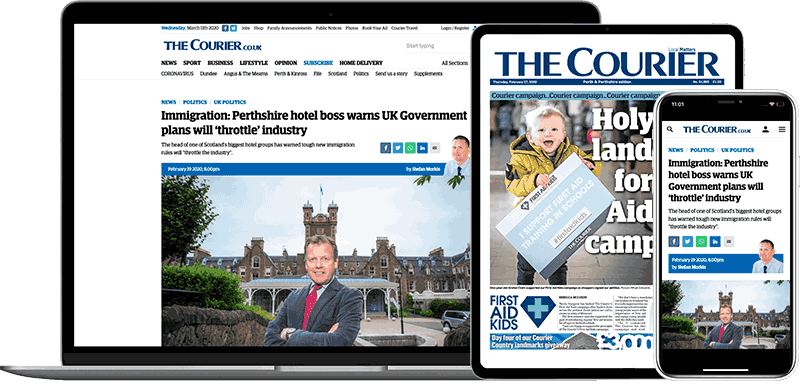 Help support quality local journalism … become a digital subscriber to The Courier
For as little as £5.99 a month you can access all of our content, including Premium articles.
Subscribe