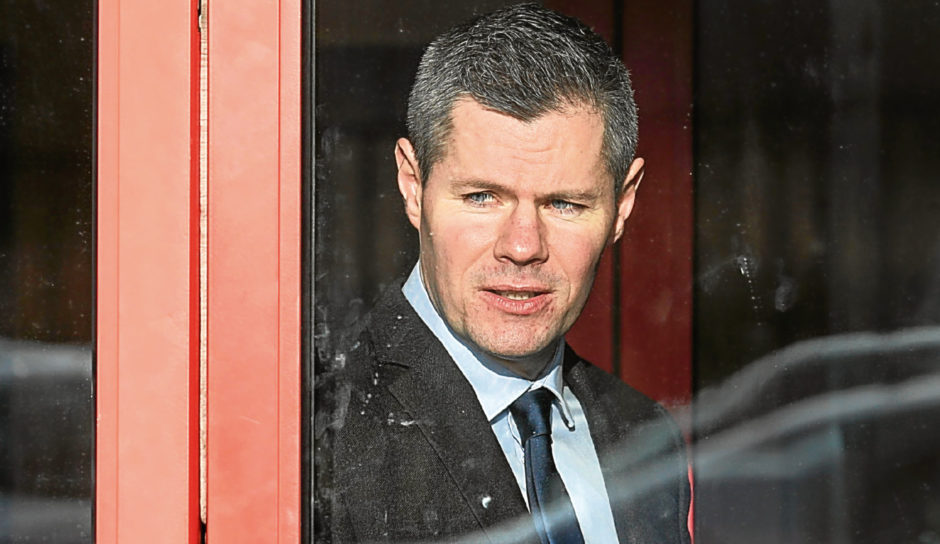 The SNP government has at last caved in to pressure from the Scottish business community over extortionate rate increases but only after mounting criticism within its own ranks.
Following months of denial, finance secretary Derek Mackay announced on Monday he would offer "a package of support" to help businesses deal with the potentially crippling hikes imposed by the Nationalists.
However, his about-turn has come too late to reassure Scottish companies that the SNP is on their side.
The rebellion against the business rates hike had been growing steadily across Scotland as the owners of enterprises small, medium and large realised they would soon have to pay increases as high as 650%.
Then, Alex Salmond, on hearing companies in his North-East heartlands faced ruin, declared that their grievances were "very legitimate".
Embarrassed
Although this certainly wasn't the first time the MP for Gordon had embarrassed his party colleagues, his intervention must have been particularly galling for the Nationalists, who had once sought to champion the business world.
The Scottish government, in its first such revaluation since 2010, claimed it was lifting many small firms out of rates altogether but if it hoped this move would just hit the biggest corporations it badly miscalculated.
In Aberdeenshire, for instance, some 62% of companies will see a rise. Valuations were made in 2015, when the oil economy was stronger than it is today and businesses are threatened with their rates doubling or trebling during the doldrums of an economic slump.
Hotelier and SNP supporter Stewart Spence said his rates were rising by 25% while his turnover had dropped by 40% because of the oil crisis and he would be leading a boycott.
He admitted he was disappointed in Nicola Sturgeon and was "seriously considering" leaving the party.
Also disappointed, it seems, is the pro-independence Business for Scotland group, which was a high-profile campaigner for a Yes vote in 2014. Its leader, Gordon MacIntyre-Kemp, said on Monday that the Scottish government "must step up for Scottish businesses and it must do it soon".
It is this interjection that appears to have prompted the SNP to acknowledge belatedly that its policy needed rethinking.
Businesses will have to wait and see what relief, if any, Mackay's "measures" bring but their trust in the government must be shaken beyond repair.
Sturgeon has acted with indifference throughout, dismissing business complaints by comparing Scotland's rates to the rest of the UK's, where there is also a protest over increased charges.
This is a favourite ploy of the First Minister's when things go wrong but is of no comfort to those hardest hit by her do-nothing attitude.
Another Nationalist hotelier, Sandy Fraser of the Oak Tree Inn on the banks of Loch Lomond, warned the backlash by businesses would be as fierce as that against the poll tax of Margaret Thatcher's era and could bring down the government.
"I am a Nationalist at heart so I am very disappointed," he said. "My vote will depend on how we are treated over the next few weeks."
Other rate rise victims include the NHS, the whisky industry, Dundee FC (though, strangely, not Dundee United), family run B&Bs and even renewable energy outfits.
The hydropower sector claims it has been marked out for "special punishment" as small hydro-businesses face an increase in rates of up to 650%, as much as a quarter of their total turnover.
Some critics of the revaluation blame the incompetence of Derek Mackay. John Swinney would never have allowed this to happen when he was finance secretary, said Stewart Spence, because "he spoke to people, he asked people's opinions".
And that more or less hits the nail on the head.
The SNP has believed for too long that it is invincible and can impose its will on an electorate which gave the party a mandate to govern.
But it has not governed in the interests of the country and has allowed itself to be distracted by the pursuit of constitutional upheaval.
Out of touch
Sturgeon has listened too closely to partisan activists and too little to ordinary voters, with the result that she is dangerously out of touch.
While she forges ahead with plans for a second independence referendum few of us want, Scots of all political persuasions have had enough.
The fallout from the rates debacle could indeed prove to be the tipping point. The North-East, especially, which the SNP had courted assiduously in the oil boom days, has been hung out to dry by the fickle Nationalists.
Sturgeon has managed so far to evade censure over her poor handling of the health service, education, transport and the economy.
How ironic it would be if her ambitions were finally checked by an issue so similar to that which ultimately destroyed her Tory nemesis.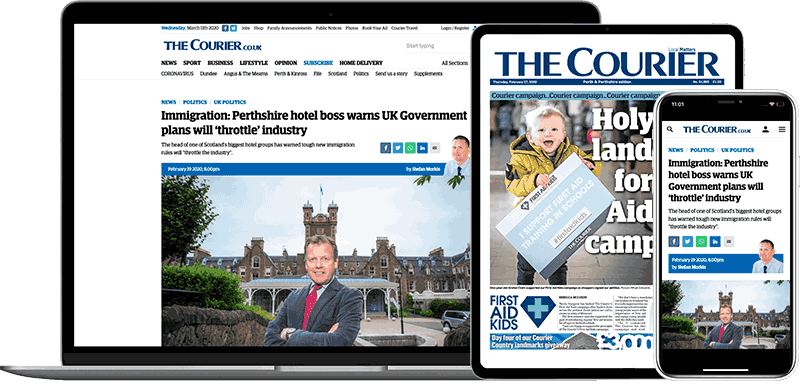 Help support quality local journalism … become a digital subscriber to The Courier
For as little as £5.99 a month you can access all of our content, including Premium articles.
Subscribe