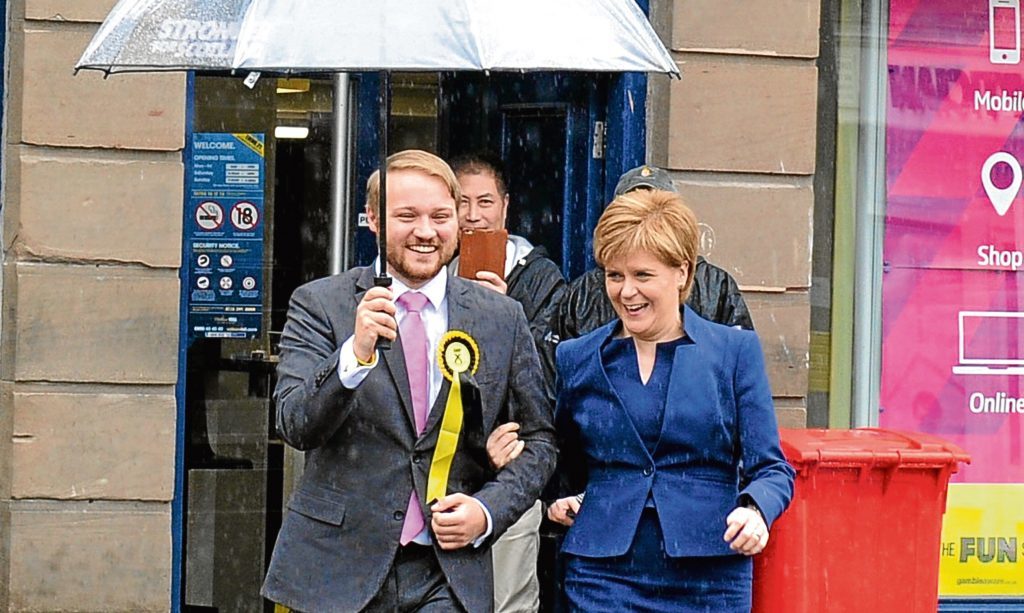 The narrowing of the gap between Theresa May's Conservatives and Jeremy Corbyn's Labour Party – if opinion polls are to be trusted – has thrown the SNP into even greater confusion.
An indecisive outcome tomorrow would give the Nationalists more clout at Westminster, especially if there was enough of an upset to result in a hung parliament.
Nicola Sturgeon has fantasised about such a scenario, as did her predecessor Alex Salmond and has used the possibility of a "progressive alliance" with Corbyn as a campaigning ploy.
But realistically, this looks unlikely and May will probably increase her majority, although not by as much as she hoped a few weeks ago.
For the SNP, the worry is less about Labour losing nationally than Labour's performance in Scotland. Whatever Sturgeon may have said of late, the election here is different.
It is being fought on a specific Scottish issue – independence – and voting preferences are being influenced by the question of a second referendum.
The First Minister did try last week to pretend this wasn't the case, blaming Ruth Davidson and the Scottish Conservatives for being obsessed with Indyref2.
Sturgeon even announced she would not now push for a new ballot on separation until the conclusion of Brexit negotiations, something of a departure from her stance to date.
But she can say what she likes on the matter – no one believes her, probably not even her own supporters.
The fact remains that the SNP and its leader wages every fight with one prize in sight: breaking up Britain.
This general election is, for them, about securing a big enough proportion of the votes and seats to claim a "mandate" to stage a rerun of 2014, when their Yes movement was convincingly beaten in a fair contest.
The party will almost certainly not hang on to all the 56 seats it won in the 2015 election but is still almost certain to send more MPs to Westminster than any of the other parties.
Sturgeon's opponents say a significant drop in the SNP's tally would represent voters' rejection of her plans for another independence referendum.
Although she will not concede any kind of defeat if the Nationalists end up with 40-something instead of 50-something Westminster seats, a big swing away from the SNP will damage not just the party but Sturgeon herself.
Despite her bravado, she understands this, thus her alarm at the apparent mounting support for Labour, in Scotland as well as nationwide.
The Nationalists are already facing the prospect of losing some of their biggest beasts to the Conservatives' increased popularity – Angus Robertson in Moray, for instance and Pete Wishart in Perth and North Perthshire.
Now they could have a battle on a second front, for the Left vote they have lured from Labour so successfully over the past decade. This is not what the SNP meant when it said it would back Corbyn.
Sturgeon is pleading with voters on the campaign trail not to let "Tories in the back door" by opting for Labour or even the Lib Dems .
Whatever the trends nationally, the momentum in Scotland seems to be with anyone but the Nationalists. The constant threat of a new referendum against the wishes of most Scots has tipped the scales.
Scots may not have wanted a snap general election any more than the rest of Britain – they have more excuse than voters elsewhere for democratic fatigue. But the vote tomorrow presents an opportunity in Scotland to stand up to the bullying of the SNP.
Sturgeon has said that if her party wins most of Scotland's 59 seats it will be a "triple lock" for a new independence referendum.
Voters, unless they too want a return to September 2014, can send her a powerful message. The best way to do this is to vote for whichever party is most likely to beat the SNP candidate.
The You Gov election centre website offers a constituency breakdown with estimates of voting intentions. By putting in your postcode you can see which Unionist party presents the greatest challenge to the Nationalists.
Whatever you vote, vote No.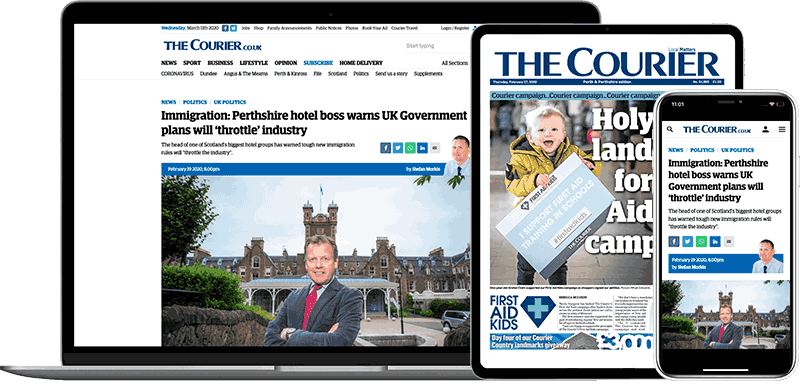 Help support quality local journalism … become a digital subscriber to The Courier
For as little as £5.99 a month you can access all of our content, including Premium articles.
Subscribe