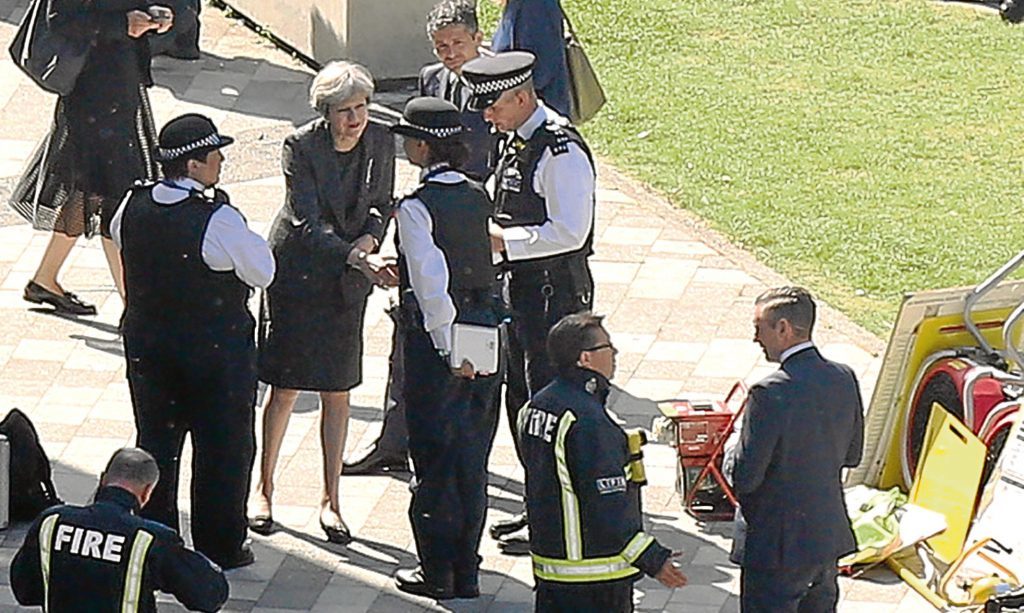 Theresa May has survived weekend rumours she was about to face a stalking horse leadership challenge and remains, at least at the time of writing, Britain's prime minister.
However, her chances of staying in the post until the next election, whether that is in five years or five months, are still slim, given the regicide tendency of the Conservatives.
The party to which she has devoted much of her working life is legendary for its cruelty towards leaders – and not just ones who have limped to victory but also those who have triumphed in many general elections.
May entered the first round of Brexit talks on Tuesday with threats to her left and threats to her right.
Sticking knife in
Her chancellor, Philip Hammond, a man she probably would have sacked if she'd won a decent majority on June 8, stuck the knife in on Sunday.
He told Andrew Marr that leaving the EU without a deal would be "a very, very bad outcome", in flagrant disregard for his boss's "no deal is better than a bad deal" line.
And he criticised the Tories' election campaign, during which he had been sidelined. May cannot expect much support from this quarter if her party rounds on her.
From the other direction, Eurosceptics have warned they will mount an immediate attempt to oust her if she waters down their hard Brexit dreams.
Any move to keep Britain in the customs union and single market or any softening over the European Court of Justice's oversight function will trigger an "overnight" coup, it was reported in a Sunday newspaper.
Europe aside, her detractors have found further useful ammunition against her in the Grenfell tower block tragedy.
While the Conservatives have been quick to condemn (and quite rightly) Jeremy Corbyn for shamelessly politicising the disaster, they have done the same themselves, albeit in a sneakier manner.
The muttering about May's perceived lack of empathy in response to the fire has come from within Tory ranks, as well as from the opposition, with former cabinet minister Michael Portillo going as far as saying she showed no "humanity".
This surely will have stung the vicar's daughter who, according to other reports, has sat holding victims' hands away from the cameras.
Even with her experience, it must be hard to understand the fickleness. Her failings – one of which is an inability (or a refusal) to emote, Blair-style – were, until very recently, seen as her strengths.
Barely a month ago she had among the highest popularity ratings of any serving prime minister and could do no wrong. Now she can do no right.
Not all of this is her fault but it suits the warring factions within the Conservatives to blame her for their flimsy hold on power. The minute they think it's safe to drop her, she will be gone.
However, a new leader would have even less of a mandate to govern and there would probably have to be another snap election, with a very real danger of Corbyn occupying Number 10.
To appreciate what a calamity that would be for Britain we only have to witness the hard left's efforts to stir up anarchy in the wake of Grenfell, just as the country needs calm.
May could, of course, hang on until her conference in October but in the meantime, the party may have self-destructed.
What impact will all this have on Scotland? Ruth Davidson has already distanced her form of Conservatism from May's and, as a Remainer, will fight for a lesser Brexit. With an increased tally of 13 MPs, she commands an influential lobby in the hung parliament of Westminster.
In Scotland, the party has successfully captured the middle ground, turned the tables on the Nationalists and should be able to build on this before the next Scottish elections in 2021. Davidson will even hope she is within reach of the First Minister's job, if she plays her cards right.
Torn apart
She will get plenty of advice on how to behave between now and then but if the parliamentary party in London carries on tearing itself apart, her future may be out of her hands.
It is quite a feat to have convinced voters here that she represents a different kind of Tory party but she can only live on Scottish goodwill for so long before she is tarnished by the turmoil in the south.
Increasingly, the option to break away must look tempting to Davidson. The Tories by another name in Scotland could still help keep Corbyn at bay but would be free to forge their own identity and fight battles closer to home.
Taking on the SNP, not each other, is the priority for the party north of the border. That worked for them during the election battle and it can work during the "peace".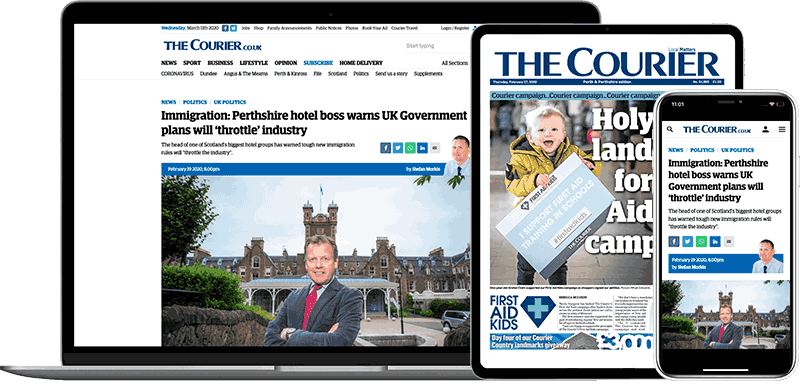 Help support quality local journalism … become a digital subscriber to The Courier
For as little as £5.99 a month you can access all of our content, including Premium articles.
Subscribe