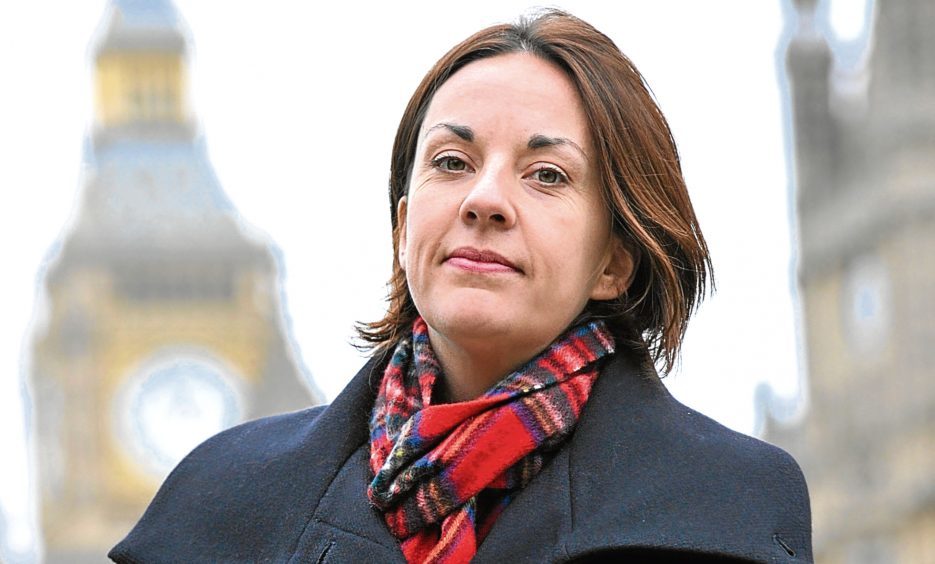 If any other politician had announced they were taking part in a reality television show just as their party's new leader was due to be unveiled, you might accuse them of being a spoilsport, at best.
But because it was Kezia Dugdale, the most recent head of Scottish Labour, revealing her forthcoming appearance on I'm a Celebrity…Get Me Out of Here, it all seemed a little less tawdry.
Ms Dugdale might have presided over Labour when it was in the doldrums and she might have failed to transform its fortunes during her two-year tenure but she managed to leave the post in August with her personal popularity largely intact.
Of course, it hasn't sounded that way in the past few days, as her party comrades continue to snipe about her and her choice of public platform.
Her replacement as leader – Richard Leonard, a privately educated wealth redistributor in the Jeremy Corbyn faction – said "feelings are running high" in the party over Ms Dugdale's revelation, which makes it seem grave, which it isn't. And on Sunday, another Corbynista, Neil Findlay, said in a television interview that her decision to take part was "utterly ludicrous. It demeans politics when people get involved in that."
There are quite a number of things that demean politics at the moment. This includes several MPs, a couple of cabinet ministers among them, having to step down because of questionable behaviour. Also demeaning is the airing of internecine squabbles on the BBC instead of dealing with trivial matters behind the scenes.
https://www.thecourier.co.uk/news/politics/549580/labour-we-will-not-suspend-kezia-dugdale-over-tv-show-appearance/
In fact, to most Britons, watching Ms Dugdale being put through her paces on I'm a Celebrity will be a far less demeaning experience of politics than they have come to expect of late.
Her motivation in accepting the producers' invitation was apparently to raise money for research into motor neurone disease, following the death earlier this year of her close friend and colleague, Gordon Aikman, from the illness.
PICTURED: Kezia Dugdale arrives in Australia for I'm A Celebrity…
There is a row about that, too, with some claiming she is not donating her entire fee to the good cause, but Ms Dugdale has pledged to throw in her salary too for the three weeks she is away, and why shouldn't we believe her? Possibly, she could have picked a more dignified milieu than the set, in the Australian jungle, of I'm a Celebrity but the nature of the programme should not be contentious.
The fact that her successor said "there are issues around… the kind of programme it is and people's view of that" says much more about him and his middle class tastes than it does about Ms Dugdale.
Publicity
If she had agreed to feature in Radio 3's Private Passions, as Nick Clegg once did, or Desert Island Discs, as Gordon Brown did, would Mr Leonard, and the rest of Old Labour, have been more forgiving?
Ms Dugdale could cite several precedents. Penny Mordaunt, the International Development Secretary, achieved some notoriety when, as a new MP, she was a contestant in Splash! Although any programme with an exclamation mark in its title should have rung warning bells, her participation does not seem to have slowed her political trajectory.
And Ed Balls, the former shadow Chancellor, used a surprising star turn on Strictly Come Dancing, another reality show, to rescue his reputation from despised New Labour manipulator to national treasure. Well, almost.
If politicians, or ex-politicians in Mr Balls' case, crave even more publicity than they get in their day jobs, then it is up to them, within reason, how they satisfy the craving.
Moot point
The only moot point is whether they are neglecting their duties and their constituents. Ms Dugdale's party has rounded on her for missing parliamentary time and she faces the threat of suspension, the fate that befell the Tory MP Nadine Dorries when she appeared on the same programme.
Ms Dorries, it could be argued, was more of a liability to her party while in the Commons than on our screens. But Ms Dugdale, one suspects, will steal this show, which she will surely find a less bruising ordeal than being Scottish Labour leader.
Such prime time exposure could even do politics a favour by showing politicians in a more human light, but it all depends on the politician.
https://www.thecourier.co.uk/news/uk-world/548623/labour-refused-dugdale-im-a-celebrity-permission-says-new-scottish-leader-2/
John McTernan, a former adviser to Tony Blair, said Ms Dugdale had an opportunity to "connect with the public", though few would have recommended that in the case of George Galloway, the MP who dressed in a red leotard and imitated a cat on Celebrity Big Brother.
More support has come from Nicola Sturgeon, who said she understood why her former front bench foe wanted to get away from Labour's "nest of vipers". The First Minister was perhaps musing over that other, far more sinister, TV debacle involving her own predecessor, and thinking if only Nationalist politicians could court a controversy as innocent as Ms Dugdale's.