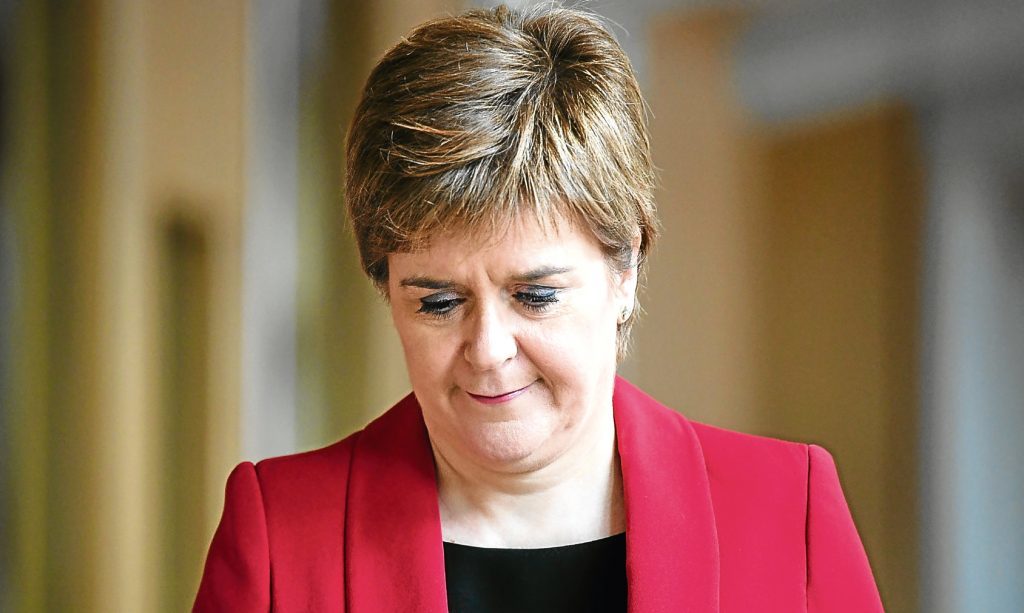 This year ends pretty much as it began in Scotland, with the First Minister sabre rattling over Europe to further her separatist agenda.
The Nationalists are demanding a vote on the final Brexit deal and dangling the threat of a constitutional crisis if they don't get what they want.
This is roughly where we were 12 months ago, when Nicola Sturgeon was still pushing for a new independence referendum between autumn 2018 and spring 2019.
Back then the SNP had 56 of Scotland's 59 Westminster seats, Ms Sturgeon's approval rating had yet to nose dive and she remained convinced that pro-European Scotland would jump on her secessionist bandwagon in protest over the vote in June 2016 to leave the EU.
She brushed aside opinion polls that suggested Scots were fed up – to put it mildly – with elections and promised a referendum bill in the New Year, even though a recent poll had shown 61.5 per cent of the country was against a second independence ballot.
Six months later she paid for her hubris. Theresa May's snap general election in June might have been a disaster for the Conservatives, who lost their overall majority in the Commons, but it also brought bitter disappointment to Scottish Nationalists.
Ms Sturgeon lost 21 of her MPs in a north-of-the-border Tory surge, and around half a million voters. The national mood had undergone a seismic shift in the two years following the last general election – but the Nationalist mood was stuck in a groove.
The decision to pursue independence on the back of Brexit has not worked out as planned for Ms Sturgeon, partly because a significant proportion of secessionists are leavers and partly because Scots do not link the two causes. In fact, the notion that Scotland is markedly different from the rest of the UK over Europe has been hard for the Nationalists to sustain.
Some 64 per cent of voters here believe that anyone from the EU who wishes to live in Britain should have to apply to do so in the same way as anyone from outside the EU, according to a study by NatCen Social Research published in March.
Also, 62 per cent believe the rules on immigration into Scotland from the EU should be the same as those for immigration into England and Wales.
But while Europe has not been the divisive issue Ms Sturgeon had hoped it would be, she seems unable to abandon her Brexit obsession.
Just weeks before the Prime Minister is due to sign the EU Withdrawal Bill – the first bit of the Brexit legislation – the SNP's leader in Westminster, Ian Blackford, said the next and final stage, the Withdrawal Agreement and Implementation Bill, must be endorsed by Holyrood.
As this is unlikely to include Ms Sturgeon's demands to keep Scotland in the single market and customs union, and as the current legislation is struggling to win SNP support, the prospect arises of the deal being voted down.
Ms Sturgeon has made the single market and customs union trigger points for calling a second independence referendum, for which she would need Theresa May's permission – something the Prime Minister has already ruled out for the course of this parliament.
So, the Scottish government heads towards 2018 at familiar loggerheads with its UK counterpart – just as emollient words were emanating from Number 10.
Damian Green, the now-sacked First Secretary, told the House of Lords EU committee that progress was being made with the devolved administrations over stage one of the Brexit agreement, and that it was in the interests of all parts of the UK that the Withdrawal Bill was passed.
Pity poor Mr Green, and not merely for his personal misfortunes. He clearly has not grasped the obdurance of Scotland's political leadership. Just because a political solution suits everyone does not make it acceptable to the Scottish Nationalists.
Ms Sturgeon did not get where she is today by acknowledging the common interests of her country. At the end of 2017, she still commands a parliamentary majority at Holyrood, but she must admit, if only behind closed doors, that this has not been a good year for her or her party.
She now finds herself out of step with the electorate but incapable of responding appropriately. Although she has pledged to focus on the issues that matter to most people, such as improving education, Mr Blackford's comments indicate that she went on her holidays with one thing on her mind.
Against wise advice in recent months from veteran Nationalist politicians, Ms Sturgeon refuses to drop the Brexit bone, gnawing away at a lost cause.
Perhaps the seasonal break will provide some necessary perspective; but if she persists in seeking grievances to justify indyref2 in a stand-off with Downing Street, there can only be one winner – and Mrs May, regardless of her present difficulties, retains the upper hand.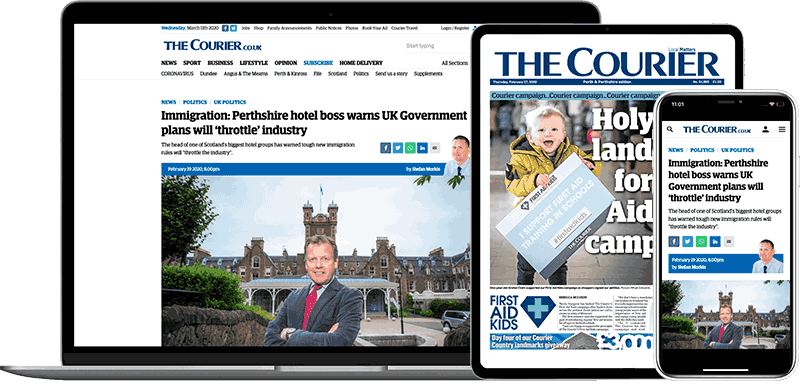 Our free web and ePaper offer to help you stay informed in these challenging times
3 months free access to our web and ePaper pack including Premium articles.
Subscribe