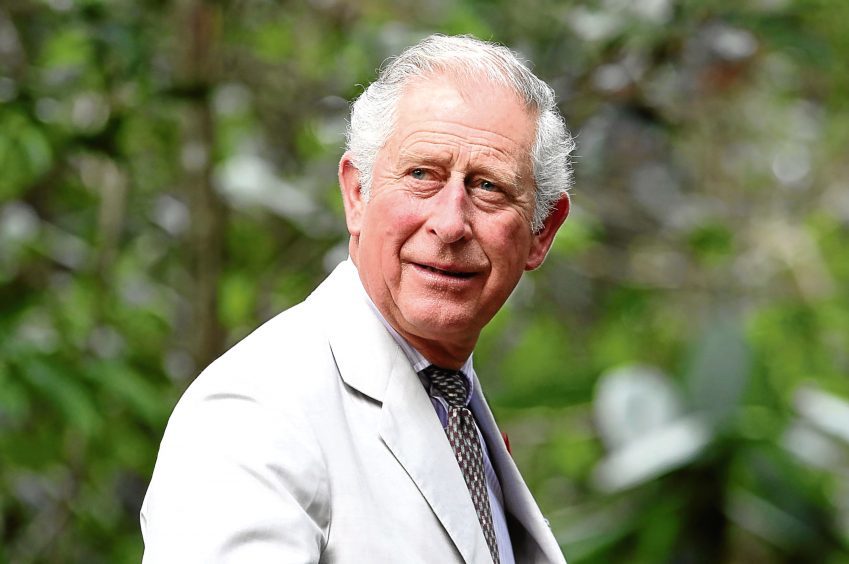 The recruitment problem in Scottish schools reached crisis proportions last year, with tales of desperate heads in Perth and Edinburgh begging parents to teach maths classes.
By November, there were 536 teacher vacancies, of which 268 had been empty for at least three months. The total included 29 head or deputy head teachers, 71 maths teachers and 65 English teachers.
Meanwhile, fewer than half of maths teacher training places are being filled and more than a third of English training posts are empty. Given such a scenario, surely any attempt to find a solution would be welcomed by the education establishment; and when that attempt comes from Prince Charles, no less, with all his influence and power, the educationalists must be falling over each other to listen to fresh suggestions, mustn't they?
Well, no, not in Scotland, where education remains the last bastion of resistance to reform. Charles is using his role as patron of the Teach First charity to host a meeting between its representatives and senior teachers in East Ayrshire. The event will be held in Dumfries House and was arranged to discuss how education in the area could be improved.
Teach First was set up in London some 15 years ago by a young American and is widely credited for transforming some of the capital's most troubled schools. The initiative aimed to break the link between low family income and educational attainment by catapulting high-flying graduates – after a six-week intensive training course – into the teaching profession and sending them to the worst-performing schools.
Since rolled out across England and Wales, the scheme has not only turned around the fortunes of many schools, but has also raised the status of teaching as a career.
There are countless examples of schools with Teach First staff in England dramatically increasing the proportion of pupils gaining A-C grades in five GCSEs. But despite early interest from the group to expand north of the border, Scotland's reactionary teaching unions managed to hold back the winds of change.
Even after the education minister, John Swinney, appeared to open the door recently to the pioneering service, our education bigwigs slammed it shut.
Last year, when he called for tenders for fast-track courses to recruit teachers, Teach First was in the running. But the successful bidder would have had to work with a Scottish university and ours all said no to the London upstart.
The head of teacher education at the University of the Highlands and Islands, Morag Redford, explained that the Scottish Council of Deans of Education had agreed that none would cooperate with Teach First. Considering the obvious collective failure of the deans to train enough teachers, this was an extraordinary attitude to adopt.
Now, Scotland's secondary teachers are behaving in the same, complacent but entirely predictable, manner.
At the mention of Charles's proposed summit, the Educational Institute of Scotland (EIS) voiced its "serious concerns over the compatibility with Scotland's professional teaching standards of such training-on-the-job approaches" like that of Teach First.
And the General Teaching Council for Scotland, which has refused to attend the conference despite being invited, said it had made its "position clear on Teach First" but would be "happy to speak to the local authority or any headteacher direct about recruitment".
If theses bodies had been on the case then Scottish schools would not now be facing a chronic teacher shortage, and Scottish children would not be handicapped by falling standards.
Fewer than half of 13 and 14-year-olds in Scotland are able to write properly and the percentage who are functionally illiterate more than doubled between 2012 and last year, according to Scottish Government figures. Reforms have long been needed here to address not just the dearth of teachers but also the low attainment and, specifically, the growing gap between the best and the worst-achieving schools
A programme such as Teach First, which has confounded assumptions that a poor background results in poor schooling, should at least be afforded a fair hearing. But as the EIS has said in the past: "The key problems for schools serving areas of multiple deprivation arise from the challenge of poverty not the quality of the teaching staff."
While they continue to use poverty as an excuse, it falls on those outside the profession to try to stop the rot. So good luck to Charles and let's hope his vision teaches the unions a lesson.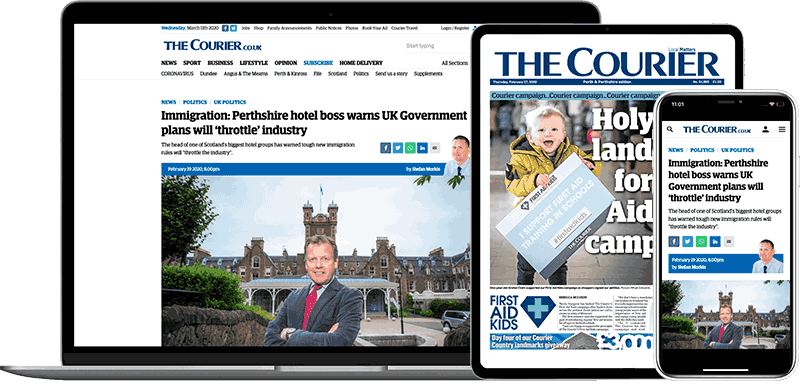 Help support quality local journalism … become a digital subscriber to The Courier
For as little as £5.99 a month you can access all of our content, including Premium articles.
Subscribe