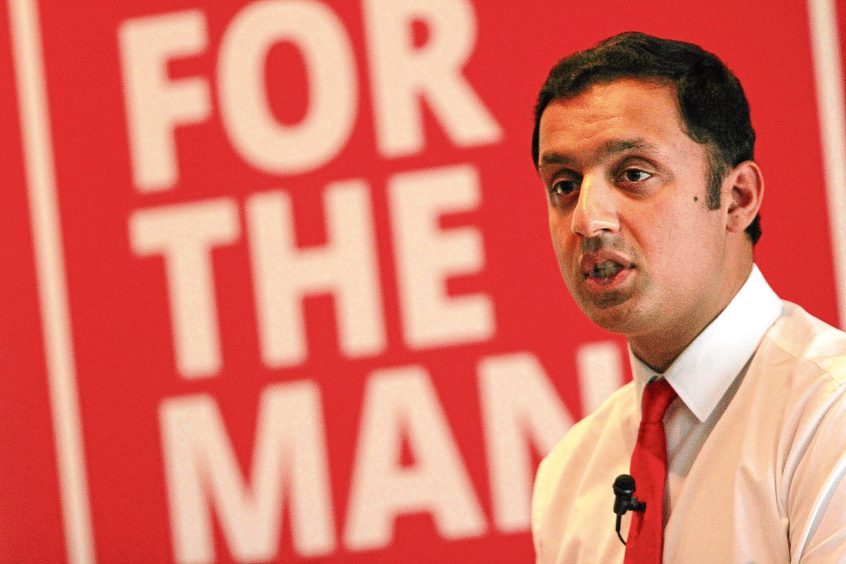 The suggestion that former Labour leadership candidate Anas Sarwar was unelectable in Scotland because he was a Muslim and a Pakistani has caused shockwaves.
The pejorative language used by a senior Labour figure towards the Glasgow MSP, and recently brought to light, was bad enough. But the notion that racist sentiments even exist here is completely at odds with modern Scottish identity.
Mr Sarwar fought a bitter campaign last summer to succeed Kezia Dugdale as leader of Scottish Labour. He eventually lost to Richard Leonard but only now has he revealed the disturbing behind-the-scenes animosity he encountered from his own colleagues.
As Sarwar told the Daily Record this week, a Labour councillor said he couldn't vote for him because Scotland wasn't ready for a "brown, Muslim Paki". When challenged over his comments, the councillor reportedly said it wasn't his opinion but his fear about what his constituents believed.
Furthermore, another senior Labour member said she decided not to back the MSP after seeing a picture of his wife wearing a traditional Islamic hijab – especially galling to the family, as Furheen Sarwar was born and brought up in Scotland.
Mr Sarwar said he is not blaming the episode for his failed bid to replace Ms Dugdale but is using it to highlight what he describes as everyday racism and Islamophobia, which "is on the rise in Scotland". To tackle this blight on our otherwise tolerant society, he launched a cross-party group, which is, surprisingly, the first of its kind in the Scottish Parliament.
Mr Sarwar said that while we talk about sexism and homophobia, we don't discuss racism and Islamophobia. He means in Scotland because, of course, the debate about race has long been centre stage in the rest of the UK, where there are hefty organisations devoted to nothing but achieving racial equality. The Labour Party itself has been embroiled in race issues nationwide, with persistent accusations of anti-Semitism leaving a stain on the party's reputation. The fact that Labour north of the border has been exposed as little better must be a new blow to the current bleeding hearts in charge.
https://www.thecourier.co.uk/news/uk-world/588784/msp-anas-sarwar-tells-of-labour-councillors-racist-islamophobic-comment/
But causing the most consternation across Scotland is Mr Sarwar's charge that Scots are really the same as other Britons, an inconvenient truth borne out by survey after survey. While most people can see past skin colour and faith, there is institutional racism and Islamophobia in Scotland, just as there is elsewhere in the UK.
A YouGov poll for the BBC in 2015 found 49% of people in Scotland thought the number of immigrants should be reduced, exactly the same proportion as in a poll conducted across Great Britain the previous year. One in 20 said immigration should be increased, a similar proportion as in the Britain-wide poll, while 26% said it should stay at the same level, compared with 20% across Britain.
A total of 38% of Scots thought immigration had been mostly bad for Britain, compared with 27% who said it was mostly good and 31% who said both good and bad.
Meanwhile, the most recent Scottish Social Attitudes survey found 34% of people in Scotland believed a Gypsy/Traveller was "unsuitable" to be a primary school teacher, and 31% would be unhappy if a close relative married a Gypsy/Traveller.
Anas Sarwar said the lack of ethnic minority politicians in Scotland illustrates the extent of prejudice in the country.
"In the entire history of Westminster elections in Scotland, we have only ever elected three ethnic minority – not even Muslim, but ethnic minority – politicians. Two from within one family. In five Scottish Parliament elections, we have elected only four different ethnic minority politicians."
This speaks for itself, as does the paucity of diversity on the benches of the Houses of Commons and Lords, and in many other corridors of power.
The majority of the British public are not racists and would probably deplore racism, and yet racist attitudes prevail.
What Mr Sarwar's experience demonstrates is that Scotland and England are no different, and that, like it or not, bigotry is a fact of life on both sides of the border. The challenge is to recognise this and confront it, as he has chosen to.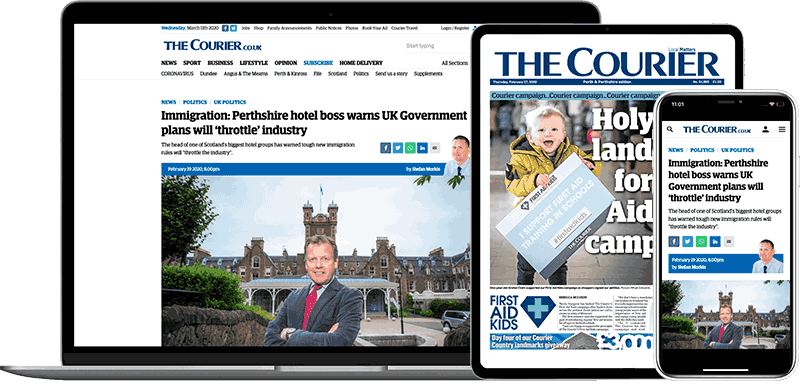 Help support quality local journalism … become a digital subscriber to The Courier
For as little as £5.99 a month you can access all of our content, including Premium articles.
Subscribe