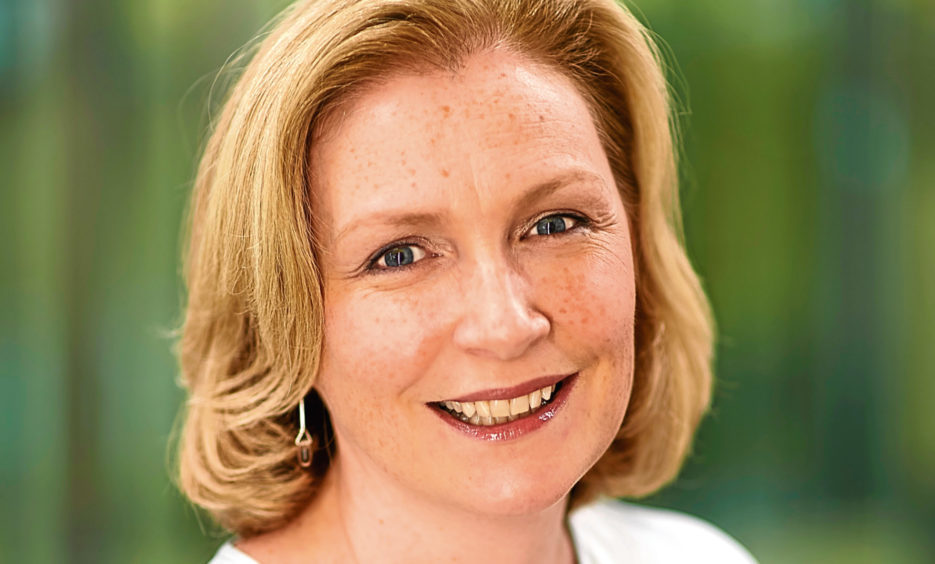 Ever since Sir Iain McMillan retired as head of the Confederation of British Industry in Scotland, the voice of the wealth-creating sector has been oddly silent.
Sir Iain, if you remember, staunchly defended the interests of his members, and therefore the whole country, by arguing passionately for the preservation of the United Kingdom and, with it, Scotland's largest market by far.
For this he was naturally vilified by the political leadership of the day, namely one Alex Salmond, who for much of Sir Iain's time in office was trying to orchestrate Scotland's departure from the rest of Britain.
This culminated in the Scottish Nationalists' defeat in the independence referendum of 2014, after a Unionist fightback in which the CBI boss played no small part.
But as Mr Salmond made way for a new Nationalist chief, so too did Sir Iain hand over his reins, after 19 years. And then what happened?
Well, the separatists kept up their game under Nicola Sturgeon and, in fact, upped the ante somewhat, refusing to accept the rejection of 2014 and threatening a referendum rerun.
It hardly needs pointing out that they are still at it, exploiting any political scenario, but mainly Brexit, to stoke the secessionist flames and try to create the conditions for further constitutional upheaval.
Of the CBI, though, we have heard scarcely a word; it's almost as if the business community has been complicit with SNP attempts to destroy Scotland. I even had to look up the name of Sir Iain's replacement (Hugh Aitken) who, after three years in the job, has now gone.
But there are early signs that his successor might be a more formidable contender. Tracy Black, interviewed by a pro-Nationalist newspaper over the weekend, was asked about the supposed 'brain drain' of talent from Scotland in the wake of the Brexit vote in 2016. This is one of the Nationalists' and their supporters' favourite catch cries at the moment. If they can't get anywhere accusing Westminster of a 'power grab', as EU powers are returned to the UK (and that includes Scotland, by the way), they can always fall back on Scotland's recruitment problems.
While some businesses north of the border undoubtedly do depend on their EU workers, it is hard to believe that all Scotland's staffing issues, which are real, can be blamed on Brexit.
According to a report by Lloyds Banking Group last week, 34 per cent of businesses in Scotland said skills shortages had impacted their activity. Half said they affected their revenue growth and business expansion, and 45 per cent said they had made it harder to respond to customer needs.
In January a survey by the Scottish Chambers of Commerce found that manufacturing, tourism and financial and business services were the worst hit by recruitment challenges.
The SNP has argued for a unique immigration system for Scotland post-Brexit to address staffing gaps, but perhaps it needs to look closer to home for the real cause of the crisis.
Ten years of Nationalist rule, with its persistent theme of tearing Scotland from the UK, have done little to inspire business confidence, or persuade people to settle here rather than in England. But it is more basic economic factors that are likely to be behind Scotland's present difficulties.
The new CBI head said her Scottish members were not in favour of a separate immigration policy to help fill their vacancies, especially since many employers worked 'across the United Kingdom'.
But asked what might help persuade workers to stay in Scotland, rather than move to other parts of the UK, she said: "I suppose I could mention the word 'tax'. We don't want to be at a disadvantage to other parts of the country.
"It is not just income tax – it is the whole package,' she warned, referring presumably to council tax and John Swinney's land and buildings transaction tax, which is crippling the housing market.
"We don't want to get too far away from everyone else… the question is, once you have done it once (used differential tax powers), will you keep using that as a solution?"
Her preference, she said, and that of her members, would be to focus on productivity and growth, on higher wages and higher skilled jobs.
"We are all aware Scottish growth, and our productivity performance, isn't where we would like it to be."
It was not an overtly political statement, and it is too soon to pass judgement on Tracy Black, but her remarks at least suggest she has the potential to be a bold mouthpiece for business.
Scottish companies need a forceful champion to contest the Nationalist narrative that Brexit – and, by implication, the UK Government – is behind all their troubles, when this decade-long administration itself is clearly most culpable for the nation's woes.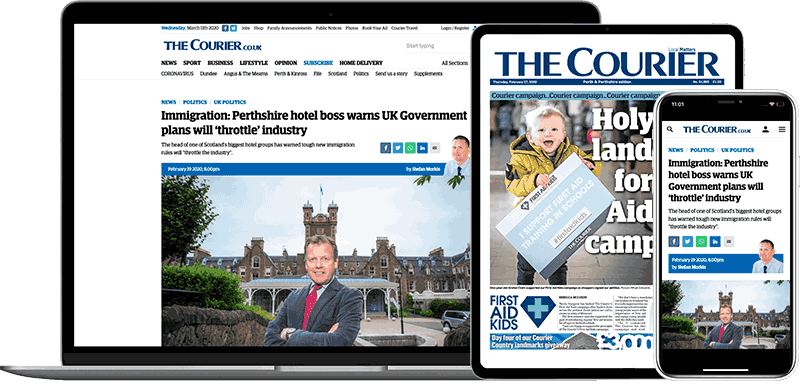 Help support quality local journalism … become a digital subscriber to The Courier
For as little as £5.99 a month you can access all of our content, including Premium articles.
Subscribe