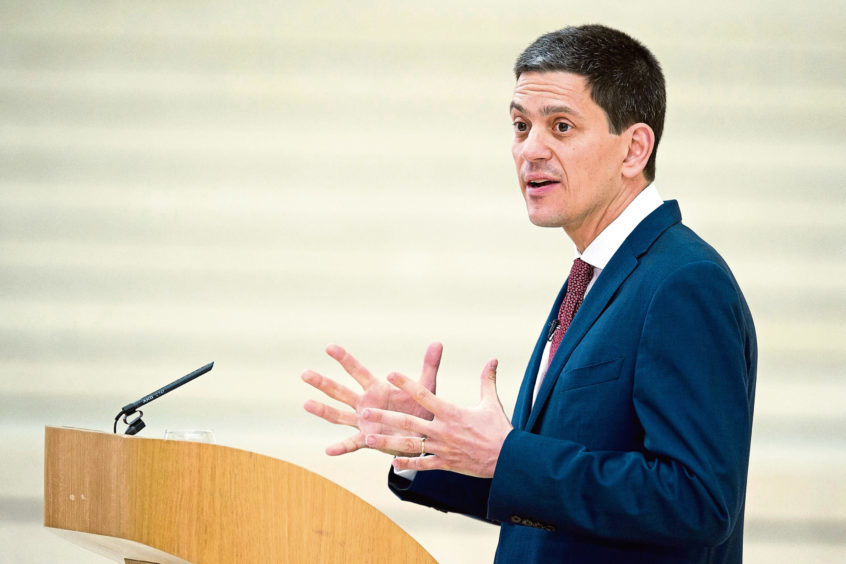 David Miliband's re-entry into British politics this week could be viewed as a selfless, principled stand against a disastrous hard Brexit. Or, if speculation that he plans to launch a new centrist party is correct, his return from the wilderness (if you can call New York a wilderness) could be seen as a cynical lunge for power.
As there is no way Labour in its current form would have him back, his only option if he wanted to pick up where he left off – beaten to the leadership by his brother Ed in 2010 – is to start his own party.
There has been plenty of murmuring about a third-way political movement emerging from the recent polarisation of the political scene.
Mr Miliband is just the latest to be tipped as the potential figurehead of such a force, and he can probably be taken as seriously as the other contenders, who include Tony Blair and Nick Clegg.
The latter joined him on a platform on Monday, along with the former education secretary Nicky Morgan, to call for Britain to stay in the European Economic Area (EEA), like Norway.
Mr Milband's speech immediately divided opinion, with Remainers welcoming his "mapping the only sane path towards Brexit" (Simon Jenkins in The Guardian), while Leavers attacked him for undermining Theresa May's negotiating hand in Brussels.
Not many politicians could provoke so strong a response after a five-year absence and the elder Miliband must be privately chuffed to still be a player, having described himself just last year as an "ex-politician".
Whether he has enough charisma to see through the birth of a new party is debatable – especially if his closest allies were Mrs Morgan and Mr Clegg. This most certainly would not be a breakaway cadre of the calibre of Roy Jenkins, David Owen, Shirley Williams and Bill Rodgers.
But putting aside the personalities (or lack of them) of this gang of three, the case for a moderate, cross-party, pro-Europe coalition is irresistible.
The present choice at Westminster, even if there was no Brexit to fight over, offers nothing for those in the middle, which is where most voters would surely sit.
Throw in Europe and the options are even starker: the hard Brexiteers on the far right and the hard Brexiteers on the far left. The MPs who voted to remain in the EU may be voluble but they have been increasingly sidelined.
Among pro-Europe Tories, Amber Rudd has gone, and so has Damian Green, and even former Remainers such as Gavin Williamson have switched camps.
There is no getting away from the fact that Mrs May's Cabinet is being commandeered by its hardliners, from the shockingly disloyal Boris Johnson to the slippery Michael Gove, cheered from the backbenches by Jacob Rees-Mogg.
But where can an appalled Remain voter turn when the alternative is worse – Jeremy Corbyn and his leftist little Englanders pandering to the xenophobic constituency in many Labour heartlands.
The situation has been described as a perfect storm, from which the only possible salvation may be a new party.
Brexit gives the likes of Mr Miliband an opportunity to step into the political void – in a similar way that Tony Blair did a generation or so ago, the last time British politics needed a good shake-up from the centre.
Mr Miliband could galvanise Remainers from both sides of the Commons and use the numbers to give May enough courage to stand up to the hard Brexit bullies.
She wouldn't have to decide between her party's warring factions if there was a parliamentary majority broadly supportive of her desire for a softer exit strategy – and there almost certainly would be. She could have a customs union within an EEA, and a single market, and Britain's divorce would be kinder on everyone.
True, Mrs May would then have to confront the fury of her Tory Europhobes, but there would be compensations.
The Scottish Nationalists would have to come on board, having lost their chief grievance if granted an EEA deal. And if they continued to complain, it would be proof (if it were needed) that they had secretly yearned for a hard Brexit to further their separatist agenda, and they would be rumbled.
But once the centrist politicians had successfully forged a centrist route out of Europe, what then? Would Mr Miliband fade away again or would he be emboldened to make a formal comeback, create a new political group, and take on whoever replaces Mrs May, after her terminally-split party dumps her?
Let's hope so – not because he is so appealing as a future leader, but because it is time the moderates of all parties regained ground.
Brexit would not have happened under the last coalition but now that it has, we must collectively come to our senses, evict the extremists and steer a course to safety.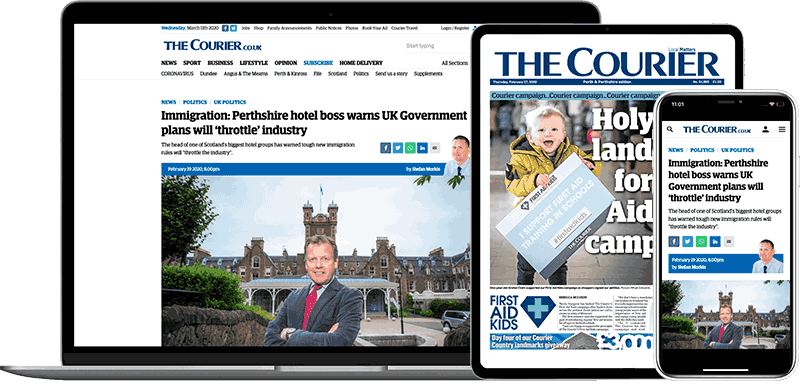 Help support quality local journalism … become a digital subscriber to The Courier
For as little as £5.99 a month you can access all of our content, including Premium articles.
Subscribe