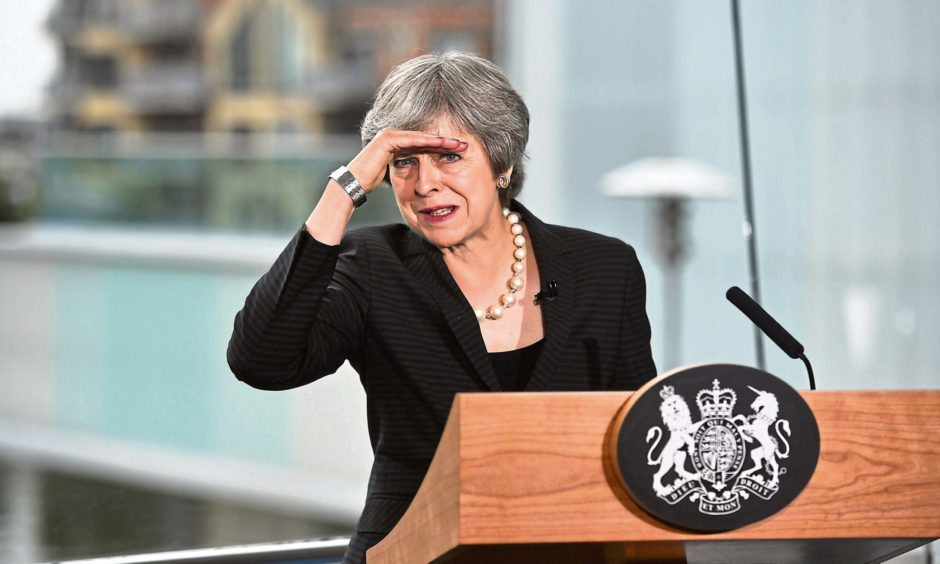 The parliaments north and south of the border may still be enjoying their lengthy summer recesses but there has been no shortage of politics over the holidays, and politicians of all parties will now be girding themselves for the bruising conference season.
There isn't an election due soon, either at Westminster or Holyrood, but given the fragility of the government, a snap general election following a bad or no-deal Brexit cannot be ruled out.
If Theresa May were to face a vote of no confidence in the wake of the negotiations she concludes with Brussels next spring, her future is far from secure and Britain could face its third ballot in four years.
"Not another one!" as Brenda from Bristol would probably say. But even if the whole country has had enough of politics, the parties must nonetheless be campaign-ready at their autumn get-togethers.
First up, in mid-September, are the Liberal Democrats in Brighton. Their leader, Vince Cable, has dropped a bit of a bombshell by revealing he intends to stand down before the next election – if it is held, as scheduled, in 2022.
As he is now 75 this in itself is hardly surprising, but his suggestion that his successor is drawn from beyond the party's Commons contingent is a departure.
The Lib Dems have been punished harshly by voters since the Nick Clegg coalition with David Cameron, and went from 57 seats before the 2015 election to just 12 after last year's poll.
Cable believes, quite rightly, that the talent pool is too small to produce the kind of leadership that can rescue the party's fortunes.
But even with him at the helm they have been poor in opposition to Brexit – with Cable and his predecessor, Tim Farron, both failing to turn up for knife edge votes on customs and VAT amendments in July.
The Lib Dems might not be making much trouble for the Conservatives but the party of government is creating plenty of animus for itself, as usual.
What May pulls out of the hat at her conference, in Birmingham from September 30, won't alter the trenchant divisions within the Tories over Europe, but surely the majority of voters would rather she stayed put.
The alternatives on the hard-Brexit right are just too unpalatable for most tastes: the not-to-be-trusted Boris Johnson or the even more devious Michael Gove. And someone rehabilitated from the Remainers, such as Amber Rudd, would be even more divisive.
May's advantages include her ability to waver, crucial in the current EU negotiating climate, and the fact that she is already in Number 10.
But her biggest advantage is still Jeremy Corbyn. His four-day tour of Scotland last week confirmed fears that he presents a far greater danger to Britain than anything May does.
From his pro-Marxist ramblings at an Edinburgh Book Festival appearance to his refusal to address the anti-Semitism shame of his Labour Party, he continues to show he is unfit to be prime minister.
His presence in Scotland was designed to help the party here boost its appeal to swinging voters in SNP marginals, and on that level there is some hope for Labour – but it has little to do with the political skills of Corbyn.
If the SNP approaches its conference, the final jamboree of the season, to be staged in Glasgow in October, with plummeting popularity it can take all the credit.
Even before last Friday's allegations about former leader Alex Salmond's behaviour in office, the Nationalists were unravelling over Europe.
Nicola Sturgeon has not regained the momentum of the 2015 election since aligning the cause of Scottish independence with Brexit.
Dissent within the party, between pro-Leave SNP stalwarts such as Jim Sillars and Alex Neil, has threatened its legendary hegemony and made Sturgeon look out of touch, with the grassroots, who demand another referendum, and the cautious old guard.
Now the manner in which her one time mentor has been brought down will stir animosities between the different wings of the Nationalist movement and test loyalties to the leadership.
And what will voters make of it all? If the Nationalists had executed their domestic brief better, people might be in a more forgiving mood.
But just about every major government department – especially health and education – has been mishandled to the extent that the SNP now has a reputation for incompetence.
Add in a sexual misconduct scandal (though yet to be proven), an ex-first minister suing his successor's regime, and charges and counter charges with a sleazy subtext, and the SNP's problems seems insurmountable.
Although bringing down May is the Nationalists' dream, they must be hoping there won't be a Westminster election any time soon.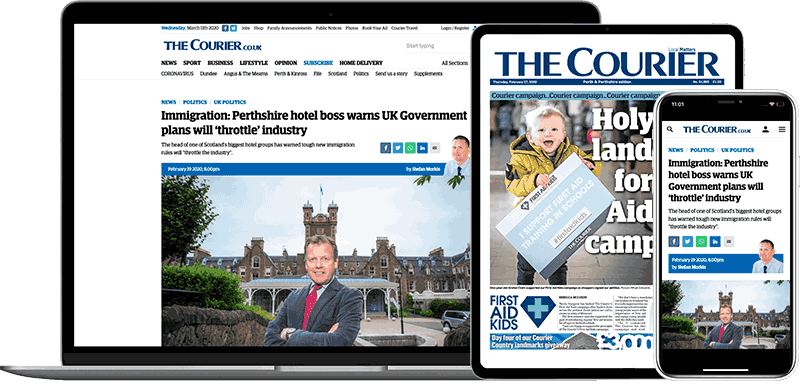 Help support quality local journalism … become a digital subscriber to The Courier
For as little as £5.99 a month you can access all of our content, including Premium articles.
Subscribe