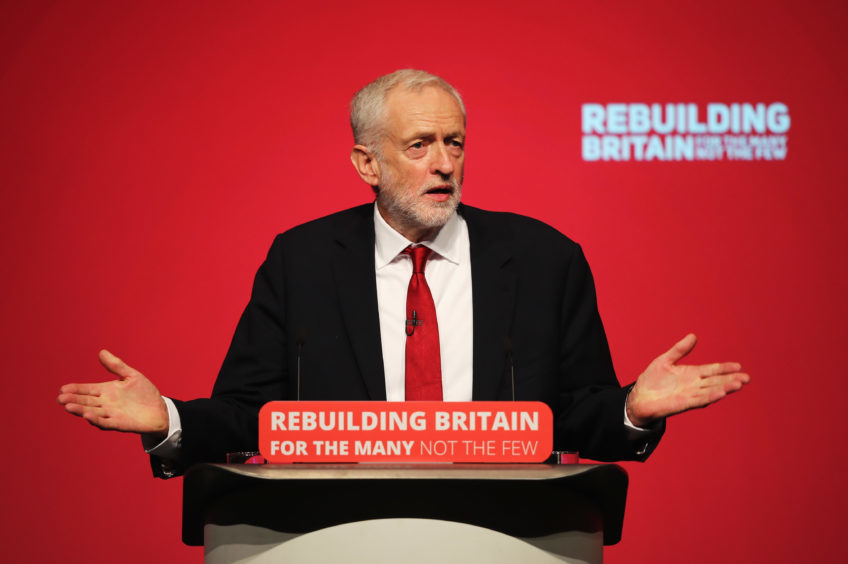 Even to non Brexiteers, the campaign for a People's Vote on Europe insults all normal concepts of democracy. For what did we have back in June 2016 but a vote by the people?
As this column has argued before, a referendum result cannot be so blithely rejected because the people voted the wrong way, in the eyes of some of the other people.
If that were the case, Scotland's unionists would have a fragile defence against a second independence referendum.
Although advocates of the People's Vote are broadly, but not exclusively, on the left, the main party of the left isn't at all sure.
Many voters in traditional Labour heartlands were only too eager to see the back of Brussels and its liberal bureaucracy – in much the same way that many Scottish nationalists were – and voted Leave the first time around.
This has made the Labour leadership (the SNP is obviously another matter) lukewarm about revisiting the referendum, despite immense pressure, most recently during its conference in Liverpool, from the People's Vote activists.
The preferred option, certainly of Shadow Chancellor John McDonnell and therefore, we can assume, of the current hierarchy, is to push for a general election, which otherwise would not be due until 2022.
As he addressed his party conference on Monday, McDonnell (a closet Brexiteer, as is Corbyn, in the opinion of some of their colleagues) said the Tories should get out of the way of Brexit and 'let us get on with securing a way forward'.
The strategy would be to seek a vote of no confidence in Theresa May's government when she brings whatever Brexit deal she has salvaged from Salzburg to the Commons. If she were to lose, this would likely force a snap poll.
Labour expects that the Prime Minister will not be able to put a package together that unites her party, let alone the house, and her subsequent humiliation in parliament is almost inevitable.
The reckoning on the opposition benches is that she will then be at her most vulnerable, giving Labour its best shot at electoral victory.
What happens after that – and whether the party would include a commitment to a People's Vote in its election manifesto – is anyone's guess.
But the interesting point about this latest Labour ploy is that the party is deadly serious about trying to send Britain back to the ballot box sooner rather than later. This implies that Labour chiefs genuinely believe they have a chance of winning.
Where does this wisdom come from? Corbyn is the most hated Labour leader in history and that's just in his own party.
At least half the (elected) party wants to get rid of him and many would rather break up Labour and form a new movement than see him in Downing Street.
So who would vote for Corbyn as Prime Minister?
He nearly toppled May in last year's election, against the odds, by attracting a large proportion of swinging voters.
These are not votes he can count on. According to a survey earlier this year, by Policy Network, it was not a surge in the youth vote that improved Labour's performance, but an older, Eurosceptic, anti-immigration demographic.
Policy Network researcher Charlie Cadywould, who carried out the study, said: 'To win next time around, Labour will need to focus on winning back those it has lost since 2015, as well as those that have not recently – or ever – voted Labour.
So, however preposterous a Corbyn bid for Number 10 appears to the moderate majority, we must take it as seriously as Labour does.
And then what? Brexit may turn out to be the catalyst for an early election, but Labour, in the event that Corbyn does succeed, will not necessarily deliver for Remainers.
It is power that Corbyn and McDonnell want, and power that the pro-Europeans could give them in what is now the fruitless pursuit of trying to keep Britain in Europe.
Help support quality local journalism … become a digital subscriber to The Courier
For as little as £5.99 a month you can access all of our content, including Premium articles.
Subscribe