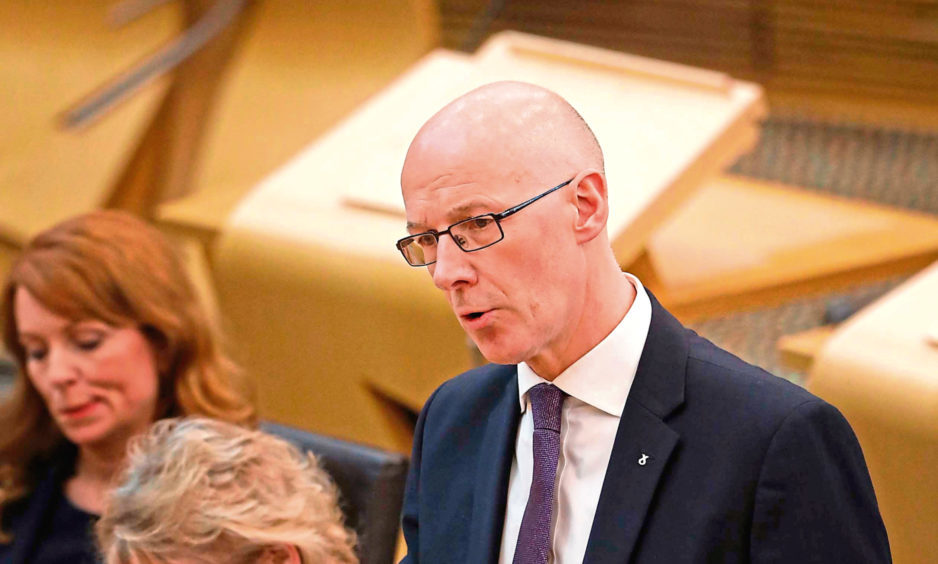 Monday's Budget gave Scotland's government little to go on in terms
of blaming Westminster for its own shortcomings.
Scotland has received more per capita than the rest of the country from the Treasury over the years, thanks to the Barnett Formula block grant, and is now in line for nearly £1 billion in extra spending announced by the Chancellor.
If that money is not spent wisely in the key devolved areas, ministers here must accept full responsibility.
They won't, of course, and have become adept at making excuses. Europe has provided a distraction from domestic matters since 2016, just as the constitutional question has diverted ministers from their day jobs over the past 11 years.
But with crises looming on two major home fronts, the nationalists must buckle down and attend to their duties, or face a winter of discontent.
After more than a decade in power, the SNP has run out of other politicians to implicate in a shambles of its making, particularly in the health service and in education.
Its failings can no longer be offloaded, and it will be no surprise if the next election in Scotland, due to be held in 2021, is fought over the party's record in our vital public services and not over independence.
Although the constitution still divides Scots, there is an acceptance in nationalist high command that the fight for independence cannot be won in the short term.
Without the prospect of a referendum on the horizon, the focus of voters will surely hone in on schools, hospitals and primary care, especially in parts of the country where these are in greatest need of attention.
Last week, some 30,000 marchers demonstrated in Glasgow in support of a teachers' pay rise. Organised by Scotland's largest teaching union, the EIS, the protest showed that people believe the future of Scottish education "is worth standing up and fighting for", said union boss Larry Flanagan.
The fact that performance in this country's schools lags behind that in the rest of the UK, and the attainment gap between advantaged and disadvantaged has accelerated under nationalist rule, was not highlighted by the EIS.
This could be because the teaching unions have obstructed every attempt at reform, with the result that schools north of the border have not been released from local authority control, as in the south, and therefore have not benefited from the improvements such freedoms have brought.
Teachers here are "demoralised and overwhelmed", said the Greens' Ross Greer, "trying to deliver the impossible with not nearly enough resources".
The Education Secretary John Swinney hasn't made a very good job of addressing the malaise because, like all his predecessors, he hasn't taken on the unions.
His pay offer has been rejected, and Scottish teachers are demanding 10% increases, although they already earn more than counterparts elsewhere: £27,438 to £44,727 compared to £23,720 to £35,008 in England – excluding London – and Wales, and £22,243 to £37,870 in Northern Ireland, according to Graduate Prospects Ltd.
Meanwhile, the NHS in Scotland has been given an even grimmer diagnosis, with a report by Audit Scotland last week finding it "is not in a financially sustainable position".
The study revealed that the health budget fell in real terms in 2017-18 to £13.1 billion, and doctors warn that inadequate funding has threatened services across the country.
Health chiefs estimate a black hole of £132 million next year, according to the report; in Tayside alone, the deficit is forecast to be £19 million.
Perhaps pressure by their own members will force the nationalists to give their undivided attention to domestic issues. But, with three terms in office wasted, it might be too late.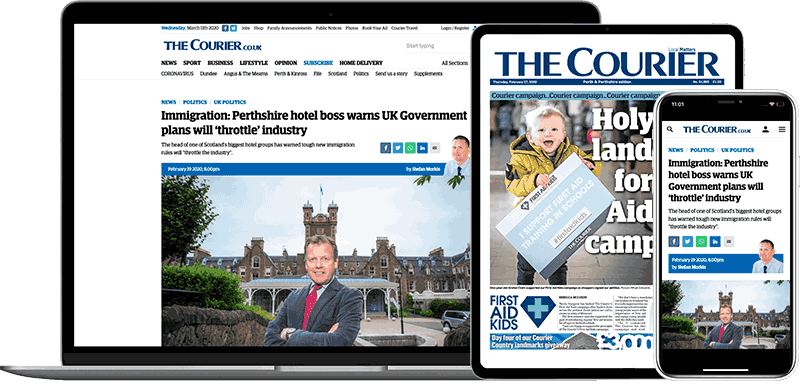 Help support quality local journalism … become a digital subscriber to The Courier
For as little as £5.99 a month you can access all of our content, including Premium articles.
Subscribe