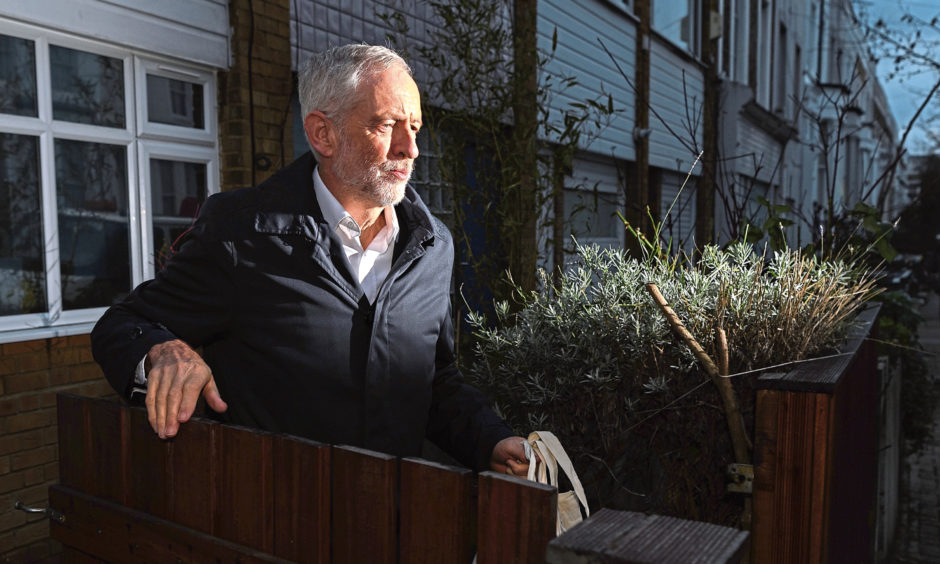 There may be a few days left of 2018, but I think it's safe to say the big triumph this year is that we've got through it without an election.
Despite all the talk of snap polls and votes of no confidence, of re-running referendums on independence and Europe, 12 months have passed without going to the polls.
For Scottish voters, it has been the first election-free year since 2014. And while politics has not been uneventful, exactly, the respite provides an opportunity to reflect on individual performances, in parliaments both sides of the border.
So who were the winners and losers of 2018? Starting with the latter, which is always easier, the top prize goes to Jeremy Corbyn.
Caught lying over his 'stupid woman' aside in the Commons last week, the Labour leader capped a year of ineptitude. Lacking the wit to tap dance his way out of the insult to Theresa May, who was wiping the floor with him at PMQs, he tried to pretend it hadn't happened.
"I said 'stupid people'," Corbyn protested, but any amateur lip reader could see he was fibbing. His shiftiness was sealed when Dame Evelyn Glennie, the acclaimed, and deaf, Scottish percussionist, was shown the footage and declared she was very certain he said 'woman'.
The incident highlighted the contrast between the untrustworthy Corbyn and May, resplendent on the day in cobalt blue, a female figurehead infuriated by a cheap chauvinist jibe. She looked like a PM and he looked like he belonged on the back benches.
Talking of which, many politicians make, and break, their reputations from this platform. Outstanding in 2018, for the wrong reasons, has been Jacob Rees-Mogg.
The Conservative MP for North East Somerset, dubbed the 'honourable member for the 18th Century', had earned his place as an outspoken, principled parliamentarian with impeccable manners and old fogeyish decency, despite his reactionary views.
But this hard Brexiteer has allowed his Eurosceptic obsession to cloud his judgment.
He has made tactical errors, most notably jumping the gun with his no confidence letter challenging May, which failed to attract support.
He has emerged as a chancer, putting the preoccupations of his extremist European Reform Group before the interests of the nation and proving he has neither the character nor the discipline to be a leader.
In the same camp, but falling from a greater height, has been Boris Johnson, who began the year with Number 10 in his sights but ends it with any realistic hope of succeeding May surely abandoned, thanks to his indecisiveness, lack of courage and general bungling.
Also downgraded, though not from a position of much strength, is the Commons Speaker, John Bercow, who has presided over a shambles, irritated everybody and done nothing to grace the office he holds.
Scotland, sadly, has made little impression at Westminster this year, chiefly because of the erratic and grandstanding behaviour of SNP Commons leader Ian Blackford. His stunts, including staging a clash with the Speaker so he could be thrown out of the Chamber, only underscored the Ross, Skye and Lochaber MP's inexperience.
Unfortunately for the nationalists, though, there are no obvious contenders to replace Blackford, so lacklustre is the calibre of SNP members in London.
Of the winners in 2018, mention must go to Michael Gove. While not quite credible as the Good Samaritan who decided to rescue his prime minister, he has gone some way towards rehabilitating himself after a disastrous 2017.
Gove might not be loved by voters, and suspicions persist over his personal agenda, but he threw his weight behind May at the crucial moment, opting to put country before career for once.
For Labour, Yvette Cooper can hold her head high at the year's end. Although she is a committed Remainer representing a constituency of Leavers (70%), so has rather let them down, she has been a memorable chair of the powerful Home Affairs Select Committee and a consistently effective contributor in the Brexit debate.
In Holyrood, some credit should go to the new health secretary Jeane Freeman. It may be early days in this most challenging of portfolios, but she is at least attempting an overhaul of the chaos she inherited.
And finally, for getting on with the day job and, mostly, keeping politics out of his dealings with the rural communities he serves, full marks go to that unsung, seasoned pro Fergus Ewing.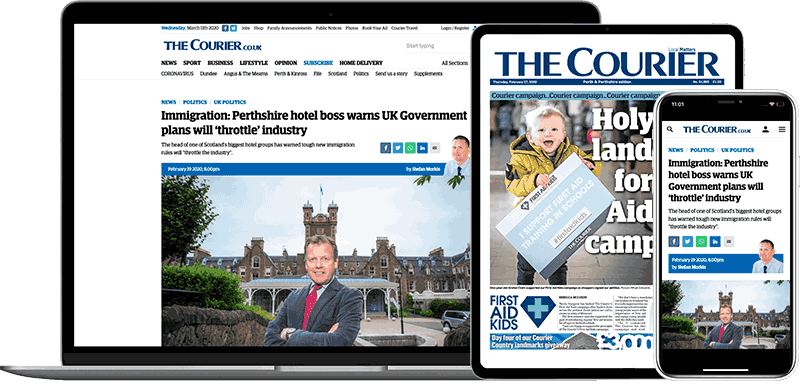 Help support quality local journalism … become a digital subscriber to The Courier
For as little as £5.99 a month you can access all of our content, including Premium articles.
Subscribe