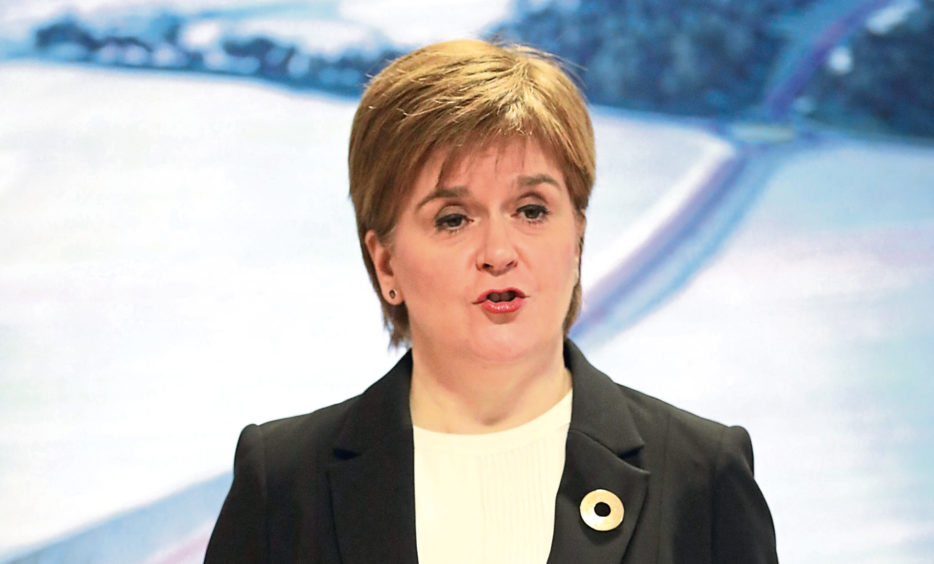 Wherever your sympathies lie in the Nicola Sturgeon versus Alex Salmond saga, with her, with him or with neither, there is no escaping the fact that the scandal engulfing the SNP has rocked their independence cause.
The UK Government might be handling Brexit ineptly, but that involves an evenly split parliament, a divided country, the individual governments of 27 EU member states, and the apparatus of Brussels itself. In the circumstances, any politician would struggle.
In Scotland, the first minister has managed to lose £500,000 of taxpayers' money and much of her own credibility, as well as quite possibly jeopardising a police investigation involving her predecessor.
If she can't be trusted to deal professionally, and legally, with a local difficulty, why should we trust her, as she would like us to, with the full powers of an independent country?
This is more or less what the former nationalist adviser Kevin Pringle wrote in his Sunday newspaper column. Unlike many of his fellow separatists, Pringle is probably now above taking sides, and directed his ammunition at his party in general.
When the SNP won power 12 years ago "it established a reputation for competence that was the foundation of its success," said Pringle, who was of course part of the team responsible for that success.
"The events of the past week strike a severe blow to this reputation," Pringle continued. In truth, the party's reputation started to erode before the past week, and discipline has not been what it was for a while.
When Salmond was first accused of alleged sexual misconduct in August last year, he sued the Scottish Government over the way it had investigated the case. That was the opening shot in what is now all-out war between the current and former first ministers.
But if Sturgeon had wanted to avoid further fall-out from the affair, she was in for a shock. Last week, the Court of Session ruled that the government's probe into the Salmond allegations was unlawful and maybe biased, and Sturgeon's career has been unravelling ever since.
She denied any wrongdoing over her role – which included private, unminuted meetings with Salmond at her Glasgow home – by saying the discussions were party, not government business.
But the presence of her chief of staff, Liz Lloyd, a government employee, at these secret conflabs undermines that defence, as Scottish Tory interim leader Jackson Carlaw made clear last week.
Belatedly, on Sunday, after a mauling at First Minister's Questions on Thursday (by Carlaw, among others), Sturgeon referred herself to the standards watchdog, which will decide whether she broke the ministerial code of conduct.
If she is in breach of the code over her failure to record her meetings with Salmond, she will be under pressure to resign. But even if she is cleared, there are many questions still unanswered.
For instance, we are asked to believe that Sturgeon's husband, Peter Murrell, also the SNP's chief executive, was not present at the meetings in their home, and that she did not reveal details of the Salmond inquiry to him.
But this is a couple who have been inseparable, politically at least, throughout the SNP glory years, often to the dismay of other party elders, excluded from decision making.
We only have Sturgeon's word that her version of these events is correct, but in the heat of a damage limitation exercise, her word, despite her high office, is somewhat devalued.
Far more devalued, though, is the person who hopes to gain the most from her predicament, Salmond himself. Police Scotland is still investigating allegations of sexual harassment brought against him by two civil servants.
His loyal fan base should have advised him to lie low, given the seriousness of the matter. But instead his allies have been briefing against Sturgeon all week, accusing her of lying and misleading the public.
Perhaps he hopes that if the smears and counter smears continue, he could argue for the police's case to be thrown out, on the grounds that he won't get a fair hearing.
In the war of words threatening to tear the SNP apart, the prospect of Sturgeon setting a date for a second independence referendum, as she confidently said she would just over a week ago, is looking very unlikely.
Unionists should be rejoicing. This can only end badly.
But the spectacle of the leader and the former leader of our government embroiled in such personal hostilities reflects poorly on the whole of Scotland. It's not something you'd wish on your enemy and certainly not on the country.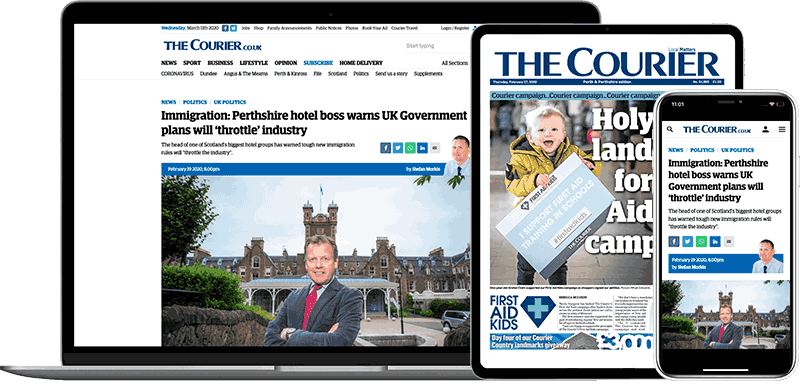 Help support quality local journalism … become a digital subscriber to The Courier
For as little as £5.99 a month you can access all of our content, including Premium articles.
Subscribe