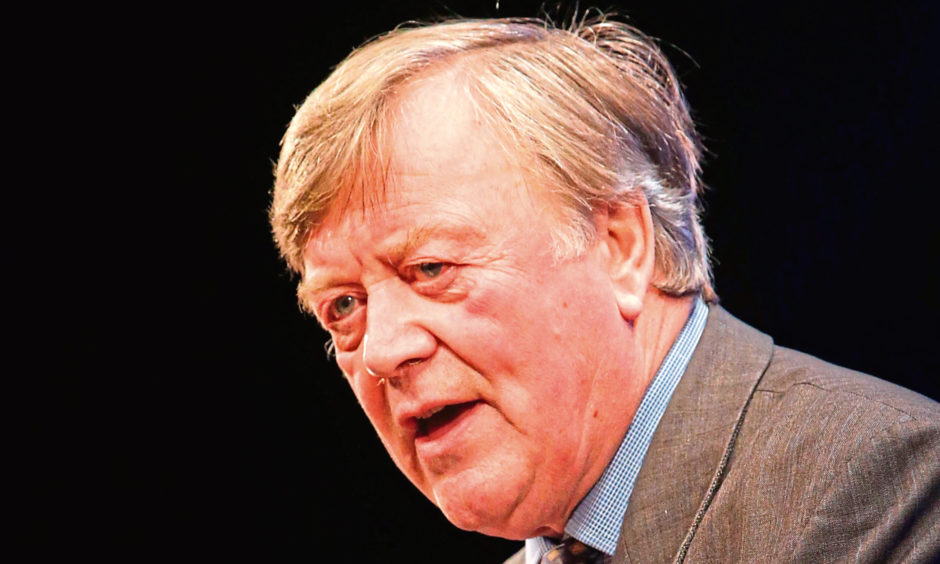 The word of the night in the Commons on Monday was compromise, which is ironic since that was the element missing from the latest attempt to break parliamentary deadlock over Brexit.
The Tory MP Nick Boles, whose motion for a Norway-style deal was one of the four to fail, dramatically quit his party over his colleagues' intransigence.
"I have failed chiefly because my party refused to compromise," he said before leaving the Conservative backbenches to walk across the floor.
Ken Clarke, the veteran Tory MP, denounced the lack of political nous in the chamber, as it became obvious that MPs of all parties had been "gaming", voting against solutions they were not against in the hope of their own favourite option succeeding.
So Clarke's motion, for a customs union, was narrowly defeated, by 276 votes to 273, because politicians who support a customs union voted against it.
For voters who have better things to do than watch Brexit play out night after night on the news, the behaviour of their elected representatives must have been bewildering.
Why, for instance, did all of the Independent Group's 11 MPs, five Lib Dems and some Labour backbenchers vote against a soft Brexit when that is exactly what they have long campaigned for?
They had all plumped for a second referendum, called a confirmatory vote, which lost by 292 votes to 280.
And why did the SNP's 35 MPs reject a customs union, given that a customs union has been on their agenda since June 2016 when Scotland voted to stay in the EU?
The nationalists had put their own motion forward, with Joanna Cherry demanding to revoke Article 50 if there is no deal and no extension to Brexit agreed by April 10. This was the biggest loser of the night, failing by 101 votes.
Clarke's exasperation was directed at Ian Blackford and his SNP group, whose votes could have easily secured the customs union compromise.
Why, asked Clarke, didn't they vote for something they don't disagree with. There wasn't a majority in the House for a people's vote, which they also want, or for the Norway deal, which goes too far for most Brexiteers, he reasoned. What will bring them on board?
The answer to that is that nothing will resolve this shambles amicably. Maximum disruption suits the nationalists' ends, which is to break up Britain. This is their only motivation, in Brexit as in everything.
Blackford claimed Scotland (by which he means his party) had been disrespected, an odd interpretation of being democratically defeated in parliament.
And he harked on about Scottish sovereignty, quickly exploiting the night's chaos to make his case for independence.
The thinking of the SNP was laid bare; there was much mock ire at Labour for not going with the Cherry motion, a rehearsal of the position the nationalists will take to their spring conference.
Now they can argue that they tried to find a way out of the EU impasse. But, of course, that is not what they want.
If they had helped push through a compromise on Monday night, Britain would have edged towards the light at the end of the tunnel. But what is good for the country is bad for the nationalists.
The compromise that Clarke believes will coalesce around a customs union, perhaps in a third round of indicative votes, is not going to come from the SNP.
He must now look to his own party for cooperation. This is not promising either. Only 37 Tory MPs voted for his motion, although many more than that are Remainers and would surely prefer the soft Brexit option of a customs union to the hard no deal alternative if MPs cannot agree on anything.
The prime minister was the target of MPs', and protesters' anger, but the failure again of all the indicative votes, like the failure of her deal, reflects the division in the country over Brexit.
The choice is a little clearer though (at the time of going to press – as this is Brexit, the usual caveats apply). It is possible that the most popular of the four choices put to MPs on Monday will be pitted against Theresa May's deal in another Commons vote.
May hopes the very real prospect of a soft Brexit, which even her chief whip, Julian Smith, said now looks inevitable, will persuade enough Brexiteers to pass her deal.
But there is as much belligerent intransigence here, among the DUP and ultra ERG zealots, as there is in the SNP.
The compromise is more likely to come from the middle, naturally, and therefore, as Ken Clarke predicted, the customs union is going to win.
Would that not be the best outcome, mirroring most of, but never all, the electorate's desire for a moderate way out of the mess?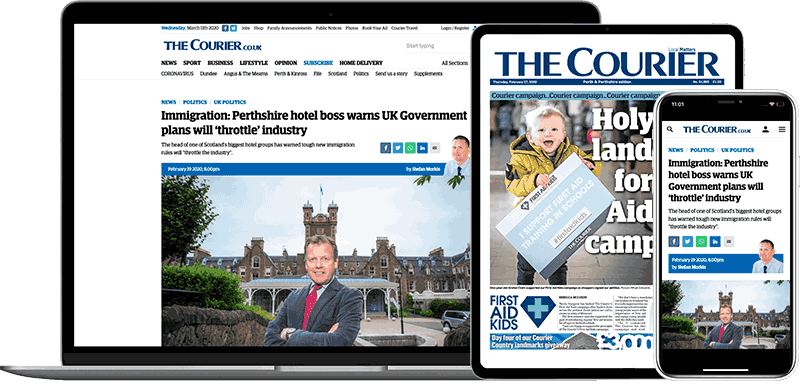 Our free web and ePaper offer to help you stay informed in these challenging times
3 months free access to our web and ePaper pack including Premium articles.
Subscribe