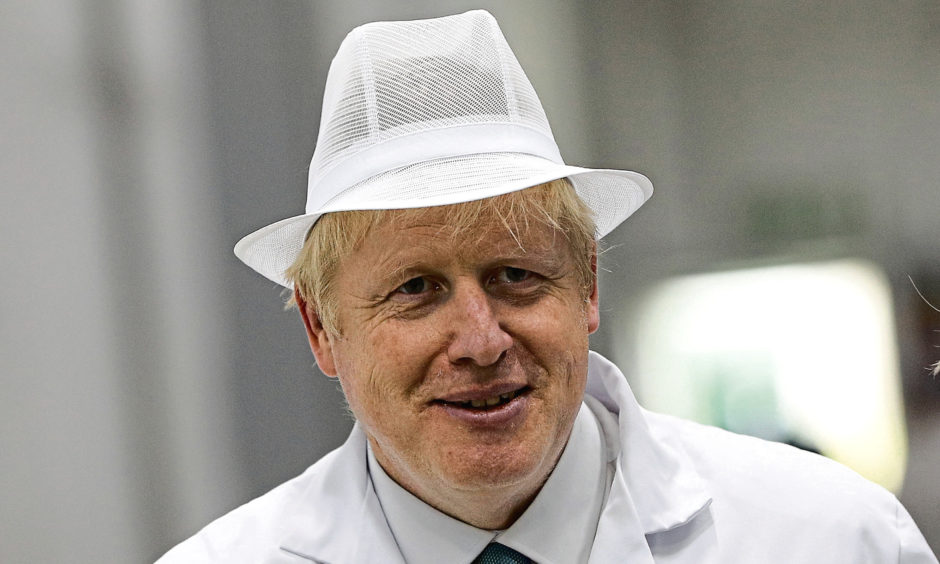 Barring a miracle, Boris Johnson will move into Downing Street next week, replacing Theresa May as prime minister, and uniting his opponents (inside and outside his party) in outrage.
It's too late for the hand-wringing; if MPs of all persuasions had voted, in the interests of the country, for May's compromise withdrawal deal, there would be no Johnson premiership.
Britain would not be bracing itself for a leader so ill-suited to the task that his minders had to hide him from public view for much of his campaign. And a politician who, when he did finally take part in a head to head with his rival for the leadership, Jeremy Hunt, he mostly dodged the difficult questions.
Here, Scottish Unionists would not be despairing over the damage that a hardline Brexiteer in Number 10 could inflict on the constitutional issue.
However, too late for all that. Looking ahead, there are two possible scenarios.
The first, and most probable, is that Johnson will listen to the voices egging on his preference for a no-deal to avoid any more delays to Brexit.
This has been his winning gambit with Tory Party members, who seem to think leaving Europe by the October 31 deadline is more pressing than anything else, and worth the gamble of a general election they could easily lose.
Given that the odds are against Johnson using his swagger to secure a different withdrawal package to the one negotiated by May, we are doomed to a no deal.
Remain MPs – Conservatives, such as Ken Clarke, among them – will try to block this, voting down the government if needs be and triggering a general election.
While Johnson supporters believe he is loveable and electable – and he must think so too if he is reckless enough to risk a new poll – the country's mood is unlikely to be so indulgent.
The Brexit majority of 2016 was narrow, and many of those who opted to leave the EU would surely now be appalled that we are leaving in tatters.
So, how can Johnson avoid being the shortest lived ever prime minister, and deliver Britain from Jeremy Corbyn?
One way would be to balance his Cabinet, with Remainers as well as Leavers in key portfolios. This would provide some hope that he is at least trying to undo the divisions of the past three years.
And it would suggest that he is not gung-ho about going to the electorate yet, and still sees room for a compromise of sorts.
He is quite capable of choosing his own Leavers, but on the pro-Europe side, maybe he will welcome some advice.
First, rule out Amber Rudd, currently the work and pensions secretary, for any job. She may have been the darling of the Remainers but her integrity is questionable, to put it politely.
She was a flip flopper in May's Cabinet, one minute for her deal, the next against it. Why her serial disloyalty to that PM was tolerated is a mystery.
She then prevaricated over who to back for leader, after toying with standing herself, and a couple of months ago said she was open to the notion of a joint leadership with Johnson.
Further into the race, she announced she would vote for the pro-Remain candidate Jeremy Hunt. But in the past few days, seeing that Hunt's days as a contender are numbered, she has U-turned again.
Now, incredibly, she is saying she would contemplate a no-deal, a blatant attempt to secure a job in a Johnson government.
She has no scruples, has brought nothing to May's regime or the Brexit process and, anyway, hangs on to her Hastings seat by a thread.
If Johnson wants a true alternative thinker, he should try to mollify Rory Stewart. Although the MP for Penrith and former leadership challenger ruled out serving in a Boris Cabinet, an appeal to his sense of duty might lure him.
With Stewart, an uncompromising Europhile, on board, Johnson's administration would send a clear signal to Brussels that the Conservatives have not sold their souls to Nigel Farage. And Stewart would, of course, introduce ideas, something the former Mayor of London is short of.
Johnson can also look closer to his own camp if he decides, after all, that ideas are useful to a prime minister.
By becoming PM, he would have served the ultimate revenge on backstabber Michael Gove so there would be no need to perpetuate their feud and exclude Britain's most able political operator from office.
Johnson doesn't have to give Gove a juicy job, yet, but he does have to give him something, anything – which Gove, one imagines, would accept – to keep him inside the tent.
As for the others – Sajid Javid, yes; Hunt, of course; Andrea Leadsom, maybe, if only because he needs women too.