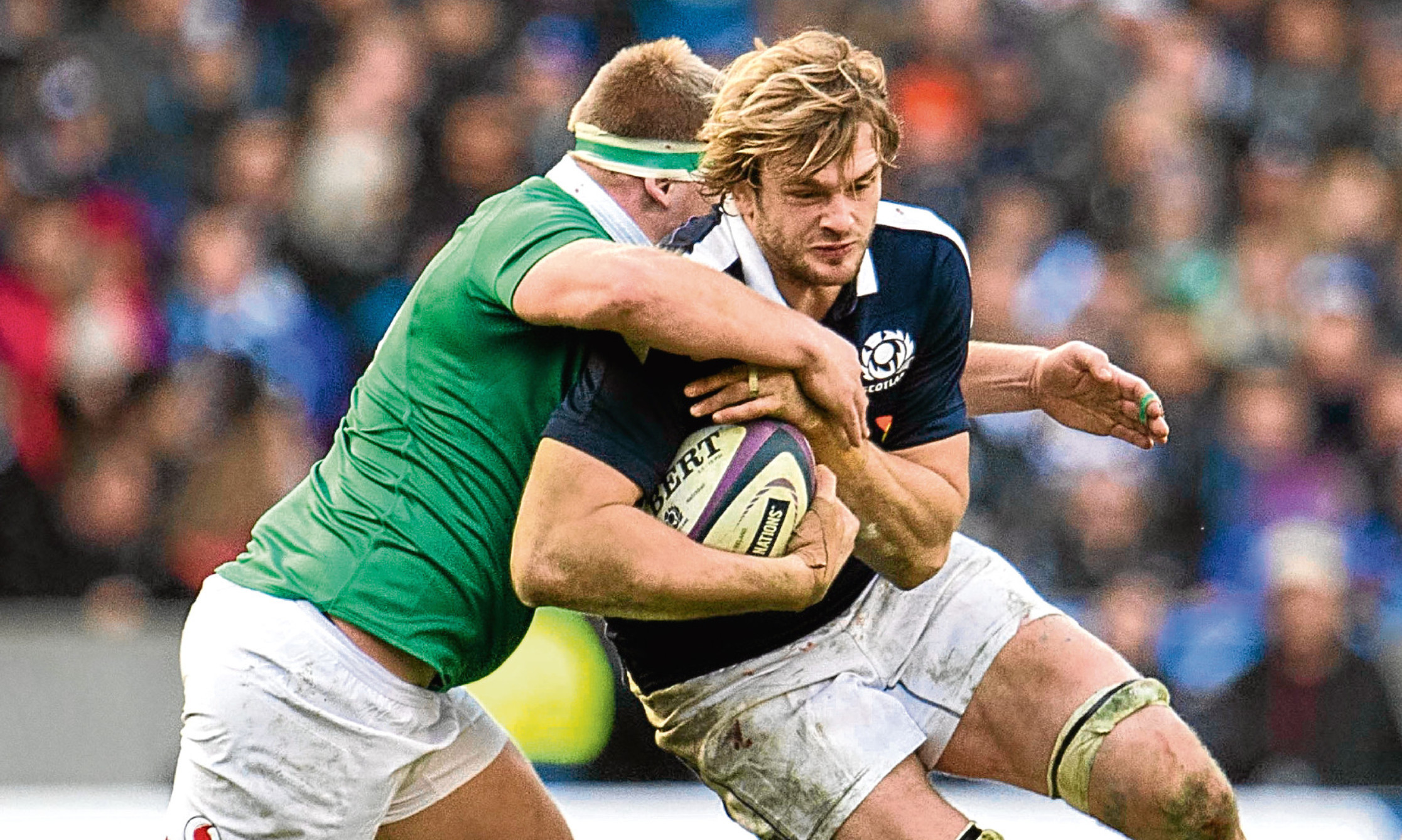 I was persuaded a few years ago by some less than exhaustive research that my particular branch of the Crumley tribe was thriving in a wee village in Donegal around 1790.
About 50 years later, John and Catherine Crumley made their way from there to Lochee. The rest is my personal history.
So what I'm wondering is this (please take a deep breath at this point, because it's complicated):
Given that the British Prime Minister is more enthusiastic about embracing President Trump (metaphorically speaking, although the hand-holding moment did give worrying pause for thought) than she is about embracing the concerns of the people of Scotland;
Given that the entire Brexit project was a nightmare dreamt up on the back of the loathsome Nigel Farage's fag packet, which explains the Spitting-Image-like nature of recent House of Commons debates (these people cannot possibly be real);
And given that the fairly crude dismissal of the Scottish Government's stance will lead to a second independence referendum sooner rather than later, after which (I suppose I must acknowledge) there is a very remote possibility that Scotland will say No again (although I think the polls are lying again and we'll skoosh it);
And we are finally dragged out of Europe into the apocalypse that is the consequence of President Trump's ego allied to the destructive power of the worst excesses of Westminster Conservative hubris…
Given all that, do you think they would let me go back to Ireland?
Can I become Irish again and live in civilised Europe? I've got papers, research documents and stuff like that. I can confidently trace my direct lineage back to Donegal.
I know the words to The Wild Rover and Red is the Rose and I can spell taoiseach.
Of course, I don't think it will come to that because I think Scotland will vote for independence as enthusiastically as it voted against Brexit. But I was just wondering about a fall-back position.
I've been losing sleep about all this ever since I discovered I would have to change my shampoo. I told you this was complicated.
I want to keep my shampoo. I like it and I've been using it for quite a while but there again, I also want to live in an independent Scotland embedded in the cultural and peace-promoting miracle that is the European Union.
My mother was right: it seems you can't have everything you want in life.
So what is the problem with my shampoo? Well it's the name. TRESemme. It's written like that and because it's French and there is an acute accent over the final e, the word is pronounced tres-e-may.
Theresa May is in my shower. It's too much. It's the final straw and the camel's back is broken into more pieces than there are euros in a dodgy Ukip MEP's expense account.
Do you ever wonder how this state of affairs came to pass? Any rational assessment of world history would seem to indicate that Britain and the United States of America have been two of the most successful of nations and (now that we have got slavery out of our system) two of the more persuasive models of democracy's possibilities.
Both countries are demonstrably blessed with smart and creative people.
Yet within the space of six months we have succeeded in destabilising Europe (thank you Nigel Farage, David Cameron, Boris Johnson, Theresa May) and the wider world (thank you President Trump whose capacity for offensiveness is a truly global phenomenon).
As a result, I actually feel truly depressed for the first time in my life.
A dear old friend of mine, long gone now, once told me that there are only two kinds of people in the world: Scots and people who wish they were Scots. There is a degree of truth in that.
We live in a wonderful country, our society is essentially compassionate and tolerant and we travel well around the world.
Despite colossal media bias both within Scotland and especially in London, we have voted into government at Holyrood the most accomplished group of politicians anywhere in Britain and in much of Europe.
Yet as things stand, we are powerless to win a fair hearing for Scotland either on a British-wide stage or a European one.
So I catch myself looking at Ireland in frank admiration and wonder what it is about Scotland and Scots that inhibits us from fulfilling our potential as a nation.
So I'm composing this little letter in my head, just in case:
"Dear Taoiseach,
"We have been happily looking after the Crumleys of Donegal c.1790 and many of their direct descendants in Scotland for about 170 years and I was wondering if you would now consider taking one of them back – me."
I'm still working on the words but that's the gist.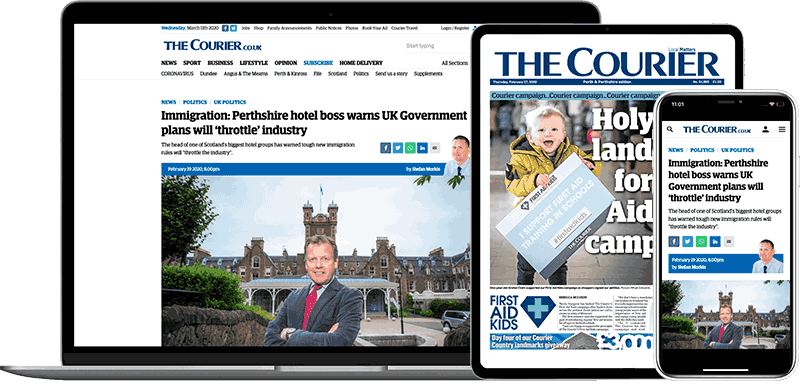 Help support quality local journalism … become a digital subscriber to The Courier
For as little as £5.99 a month you can access all of our content, including Premium articles.
Subscribe