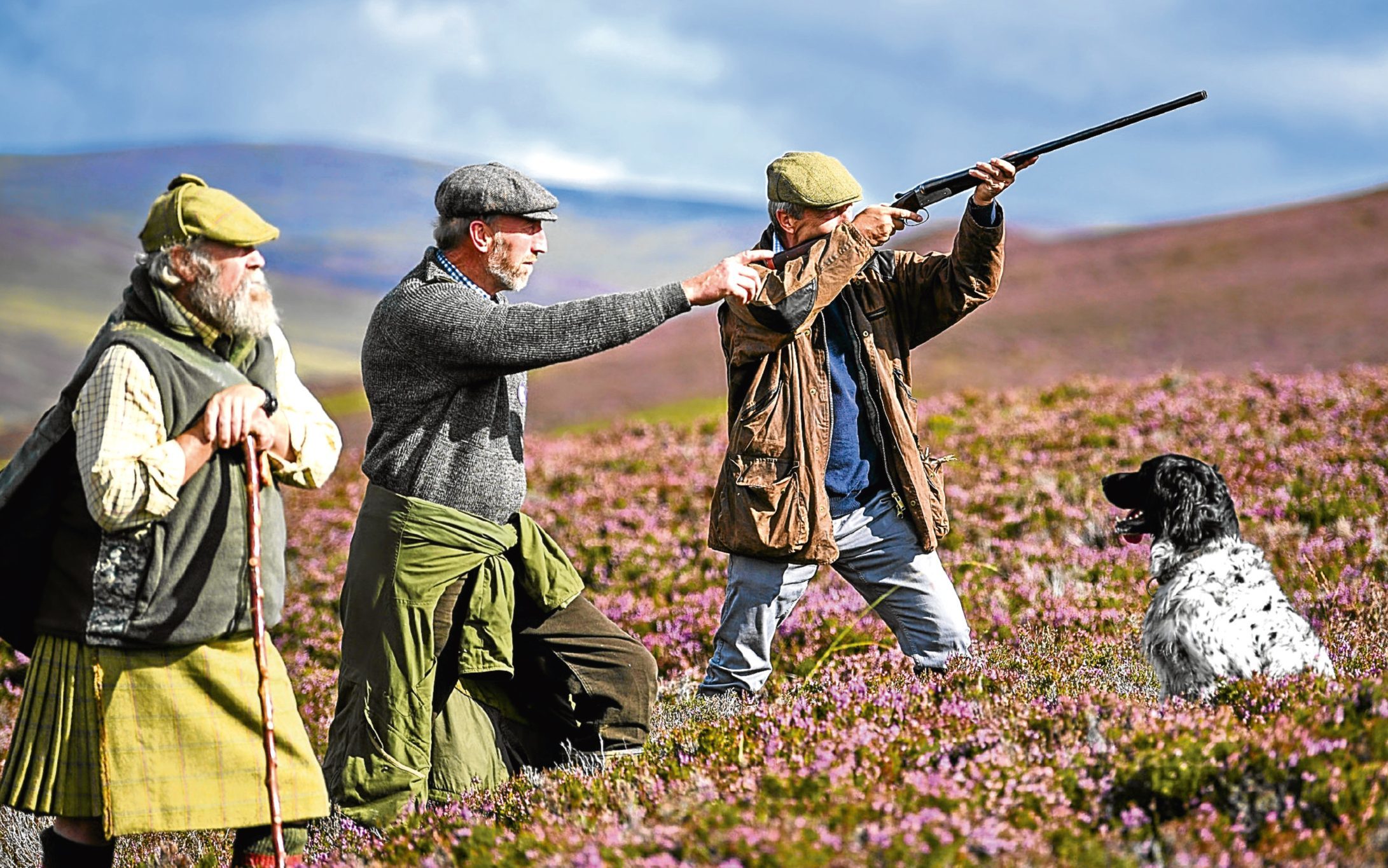 Say for the sake of argument you are an extra-terrestrial from a galaxy far, far away, you just dropped in for a few days of space tourism on planet Earth last week, you wanted to know a little bit about the place, and so you picked up a copy of The Courier (why wouldn't you?) each day.
By now you might be thinking reintroducing the lynx is a capitalist plot to make money, sea eagles caused havoc in the West Highlands, grouse moors are an enlightened rural panacea, culling mountain hares is sound ecological practice (not least because they are anti-social creatures that endanger the health of grouse and nothing is permitted to endanger the health of grouse other than those Earthlings who pay vast sums of money to shoot them), and people who think nature has a right to a fair hearing in this landscape are creatures from a lower caste than, say, mountain hares and sea eagles.
Oh, and beavers.
You can relax now, and stop pretending to be from a galaxy far, far away, because you and I both know The Courier is a fair-minded newspaper that not only tolerates but also encourages and enjoys informed debate around the issues of the day and of the landscape where its readers are lucky enough to live.
Extremes
You and I also know when the rights and wrongs of what we still like to call "the natural world" are being debated, those who hold the strongest views or have the most vested interests are apt to migrate towards the most extreme manifestations of opinion.
I don't have a problem with that.
If you cannot be passionate about the land of all things, then you are a dull soul. If you cannot bring passion to your corner when you enter the debate, then you do the debate a disservice.
The more observant among you will be thinking that by now there is a "but" coming along, and you would be right.
But… the essential word in all of the above is "informed", as in "informed debate", and a closer inspection of that menu of nature-related items confronting my notional extra-terrestrial finds the "informed" quality to be either lacking or compromised.
In the spirit of honesty which I think should characterise the debate, I don't know too much about the lynx reintroduction project.
I don't think it has been well handled by conservationists, and I am unconvinced of its ecological value, particularly while conservation is still struggling to save the native wildcat from extinction.
But to rubbish lynx reintroduction on the basis that its sole motive is to make money does landowning interest no credit whatsoever.
Likewise, the much-repeated story that sea eagles cause havoc in the West Highlands has acquired the rural equivalent of urban myth status.
They don't. They never have.
There is nothing new about this kind of myth-making; it has been in vogue since the last wolf died, and was remorselessly nourished by the Victorians.
Economical?
The argument about the economic benefits of grouse shooting was well presented and articulated, and would have convinced any uninquiring mind.
But the case was completely devoid of any assessment of grouse shooting's ecological cost.
Manipulation of vast areas of land into what is essentially an artificial monoculture, and the widespread intolerance of a range of wild animals and birds (many of them protected by law) are essential tools of the grouse shooting industry.
To extol the perceived economic benefits of the enterprise while declining to acknowledge the ecological cost is simply dishonest.
New landscape
So where do we go from here? Well, I would love to see the grouse moor, and for that matter the deer forest, vanish from the Scottish landscape altogether, because they make for an unacceptably impoverished ecology.
But I am realistic to know that is not about to happen.
I am also well-enough travelled in my own country to know there are landowners who are passionate about their land, and who do accord nature a fair hearing.
But my fondest hope is for the changing pattern of land ownership, fewer huge privately-owned estates (especially by absentee landowners), more land owned by communities and by conservation organisations. An overhaul of our national parks is overdue.
As things stand, their priorities are skewed towards tourism development, but the only reason for setting up a national park in the first place is some particular quality in the landscape or the wildlife or both, and these should be the overwhelming priority.
Having achieved that, the climate might be ripe to expand the national park network, to create a national park service that puts the landscape's needs first, and is prepared to think in terms of, say, the next 100 years – and is resourced accordingly.
In the meantime, let's allow some honesty into the conversation, and a little more progressive 21st Century thinking and a lot less Victoriana.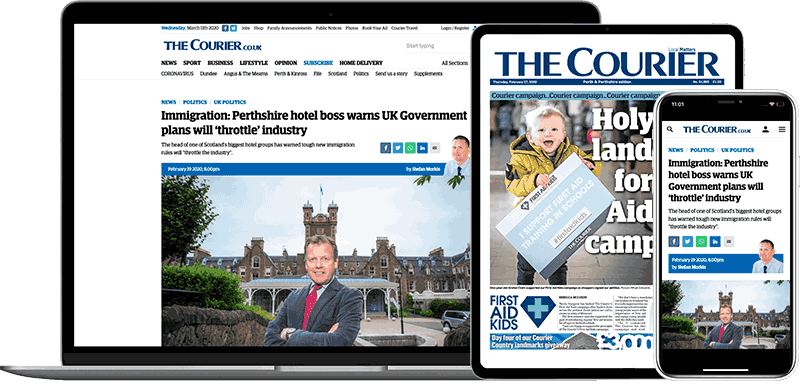 Help support quality local journalism … become a digital subscriber to The Courier
For as little as £5.99 a month you can access all of our content, including Premium articles.
Subscribe