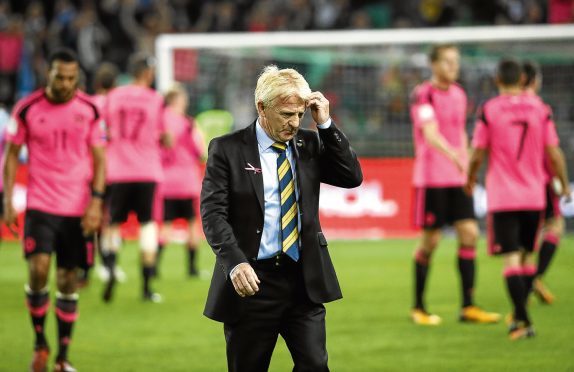 I have been thinking about the Scottish football team because, well, hasn't everybody?
But I perceive a problem and it may not be the obvious one, and although the one is a fairly direct consequence of the other, I am less than clear in my own mind which is which.
Are you following this so far?
The obvious part of the problem is that the Scottish team has not qualified for major championships since the old king was on the throne, or shortly thereafter (I was never much of a stickler for details).
But once we had blamed Gordon Strachan (and sacked him for saying something incomprehensible about genetics apparently) and appointed Malky Mackay as interim whatever (Malky Mackay? Really?) because we don't have a proper international match until the next king is on the throne, and the bookies started desperately trying drum up interest in who should be the next poor sod who's out of a job to take over… that was when I started to think about the Scottish football team.
The particular problem that I have perceived is one that has not been a part of the post-world-cup-play-offs-non-qualification conversation as far as I know, and it's this: there is a widespread lack of any kind of engagement between the football fans of the land and the national team.
Typical fan
I am a fairly typical middle-of-the-road football fan. I have a season ticket for Dens Park, I go to as many home games as I can possibly manage in a season given that getting to Dens involves a round trip of 120 miles and my day job has irregular hours.
And I often watch Match of the Day and Sportscene.
And from childhood until well into adulthood, I used to love big international matches, and especially the Home Championships, and I used to pick my team for these, and I could do that because I knew who the players were and who they played for, and over the course of a season I would see most of them play at Dens, because most of them played for Scottish clubs.
And I know the world changes and football changes with the world, and Scottish players can earn more money at English clubs, even rubbish teams in the basement of the English Championship, and who am I to object to that?
But I think the SFA is blinded by the big money in England, and so thinks it's OK for the Scottish Premiership to be seen as inferior to the English Championship.
Or to put it another way, our best league is worse than their second division.
Scottishness?
Apart from the fact that such a judgement is arguable at best, by picking a team that is top-heavy in Scots who play their football furth of Scotland, they undermine the one quality that should be an essential component of any Scottish football side – it's Scottishness.
Anyone who comes to Scotland to play club football will tell you that we play the game differently.
So why don't we take that difference on to the pitch in internationals?
Why don't we pick a team top-heavy with players who play in Scotland every week?
Why should we?
Firstly, they know each other well. Secondly, it would be a boost to their morale that the Scottish club game should be the preferred source of international players. Thirdly, the people who see them playing every season from the stands might rediscover their own ownership of the national side.
TV troubles
There's another problem: the outrageous attitude of television.
For how many years now have Scottish football fans been offered an English game instead of a Scottish one that is being played at the same time on the same day?
Even the television company that calls itself Scottish Television does it.
Can you imagine the outcry in England if the situation was reversed?
Where is the outcry in Scotland?
It's not there because we have widespread disengagement between the Scottish national side and the Scottish football fan, because we don't know the players in the team, because television treats Scottish international football as a non-event, and you are crazy if you think that these aspects of the game don't affect the level of performance on the pitch.
Scotland internationals used to be the highlights of the football year.
Now they are the weekends when there is no Premiership club game to go to.
So here's an idea.
Our next match is a friendly against Holland. Malky Mackay will be in charge of the side.
Why doesn't he pick a team from the Scottish Premiership?
Why doesn't he boost the morale of the Scottish club game by saying: look, you don't have to go to England to get a game for Scotland; in fact, it's better if you don't.
I might even start picking my own team again.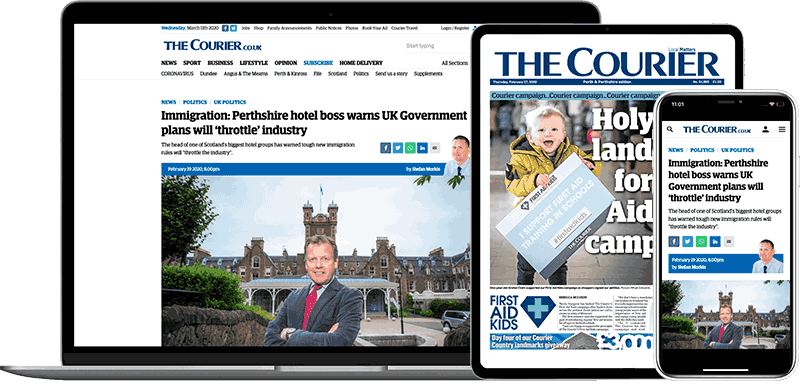 Help support quality local journalism … become a digital subscriber to The Courier
For as little as £5.99 a month you can access all of our content, including Premium articles.
Subscribe