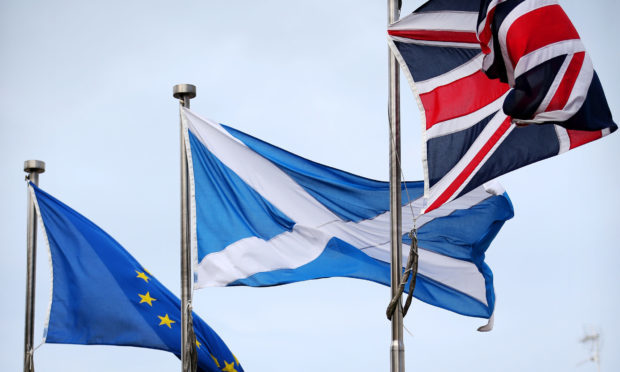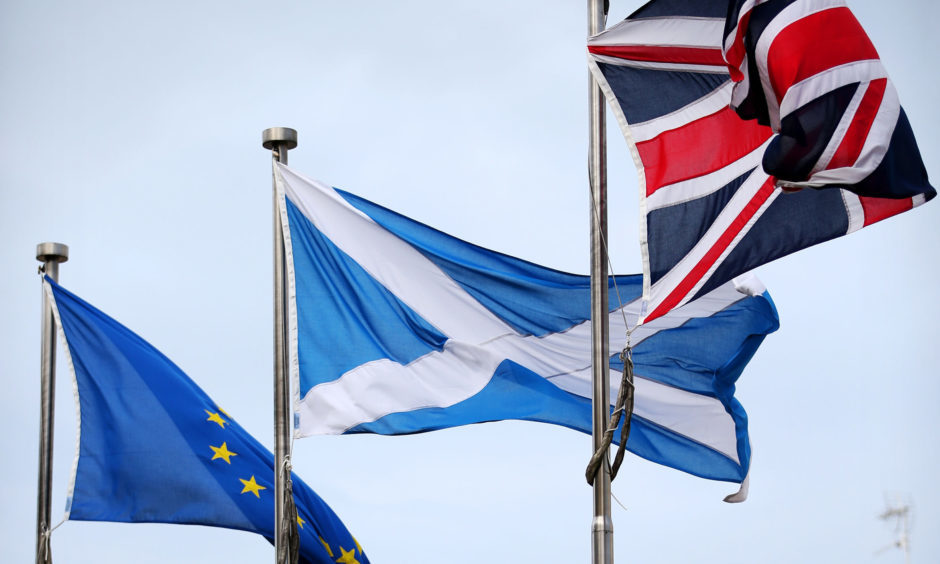 I am not much of a marcher in the name of good causes. In fact, I have never marched.
I have never carried a placard or wrapped myself in a flag or sung "We Shall Overcome".
Never shouted "What do we want?" (answer: "Freddos!"); "When do we want them?" (answer: "Now!").
Never joined a demo that sang Bob Dylan songs.
I do admit to a degree of covert admiration for those who take the time and trouble to stand up and be counted, to march and beat the drum.
But I tend to march to the beat of my own drum. I don't like crowds. So instead of a placard or a banner, a flag or a protest song, I write stuff down with a pen. There is more than one way to skin a rabbit, save a whale, ban a bomb, say Yes 2 to Scottish independence.
Saturday was a case in point. One hundred thousand people wandered through the middle of London at a less-than-funereal pace to demand a second referendum on Europe. Walking through the middle of London is pretty close to my idea of hell on earth at the best of times. Being one of such a horde is way beyond hell on earth.
A little closer to home, and on the same day, I had extended a walk for coffee and newspapers to one of the airier outer reaches of Stirling and saw in the distance a cluster of saltires. As I got closer I saw that more saltires were homing in on the place from every compass point, many borne by kilt-wearing natives.
Of course, it was June the twenty-somethingth, and, therefore, the nearest Saturday to Bannockburn day, and the best excuse in the calendar to brandish saltires and the cause of Scottish independence. They march from Kings Park to the Bannockburn memorial. If you put your mind to it, you can cover the distance in about half an hour without breaking into a run. In a convoy of 15,000 determined to make the most of their afternoon in the sun, it can take the better part of two hours.
Only the symbolism of the Battle of Bannockburn survives, the freedom from London thing. I passed many more marchers on the way to Kings Park, and what characterised all of them was their good humour. This wasn't a battle cry, this was fiesta. I was taken with the idea that we as a people can imbue a march to such a destination with the sense of a hail- fellow-well-met mobile ceilidh.
Of course, there is a serious side to it. Every man, woman, child and dog (and there were plenty of all four categories of marcher) would either be a card-carrying nationalist, an instinctive nationalist, the child of nationalist parents, or the dog of nationalist owners, and there is more than a whiff of enthusiasm for another independence referendum in the air in these parts. "Yes 2" stickers abounded on the windscreens of parked cars (thinks: wonder where I can get one of them).
But the mood of the occasion was summarised by a woman and her dog. The woman was on her own, heading for the park, and she had a great Dane on a lead.
On the great Dane was a certain amount of tartan and a kind of saddle fashioned from a saltire, on which sat a tartan-clad doll.
They had stopped for a moment while the woman adjusted the dog's outfit, and resettled its rider in the saddle. She had gone to a lot of trouble. She looked up as I passed and smiled a touch self-consciously. She knew how daft it looked.
But this is who we are, the nation we call Scots. In the 21st century, we march with a smile on our faces and a quiet pride in our country. At the destination of the march, the Bannockburn memorial rotunda and its statue of Robert the Bruce are what you notice first, that and the far-flung view across the last of the Lowlands to an arc of mountains, the first of the Highlands.
You might expect to find carved somewhere in large letters the words of Bruce's Address to His Army at Bannockburn, also known as Scots Wha Hae. Instead, all the way round the top of the rotunda, carved in large letters, is a poem by the best poet of our own living generation, Kathleen Jamie. It's called Here Lies Our Land, and it begins:
Here lies our land: every airt
Beneath swift clouds, glad glints of sun,
Belonging to none but itself.
The place is a 15-minute walk from my house, so I can march there to my own drum, and take some heart from the fact that the spiritual homeland of the Scottish independence movement is a place where the message when you get there is couched in poetry, not war cries.