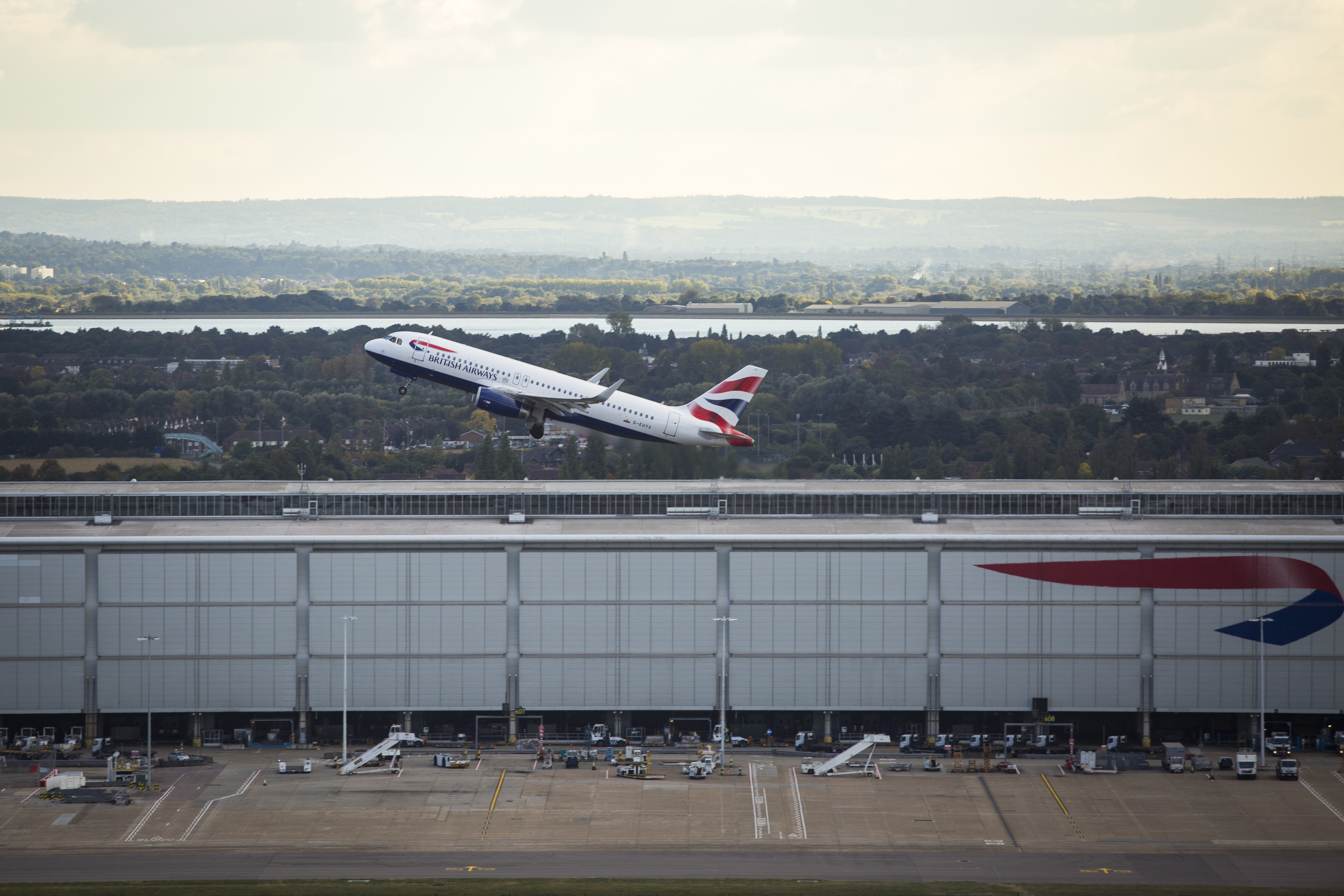 That endlessly complex, endlessly adaptable, but also endlessly fragile phenomenon we are inclined to think of as "the environment", has just been dealt what could yet prove to be a mortal wound.
We have our own environmental laws in Scotland, our own Environment Secretary in the Holyrood cabinet, but we do not have our own environment. Nature doesn't stop at the Border, doesn't behave differently on the far side of it, doesn't know there is a different set of environmental values and laws there, doesn't speak with a different accent.
So when the Westminster Government decides in more or less the same breath to build a third runway at Heathrow Airport and abandon plans for a trail-blazing tidal-powered power station in Swansea, Scotland can rest assured about one thing: it is about to be short-changed by default.
Double whammies don't get much whammier than this, so let's take them one at a time.
Heathrow's third runway is a strategy founded on politics, greed, and nothing else. I read in one London newspaper these words:
"London is the world's capital of aviation."
It is perhaps the most meaningless sentence you will ever read. There is no world capital of aviation. The only place you will ever find a sentence like that being written is in London itself. London has six airports and these process 150 million passengers a year. But that is not enough for London.
Yet Britain has all the runway capacity it will ever need, and while Heathrow and Gatwick operate far beyond their design limitations, regional airports have huge spare capacity. But they are not in London and the airlines want London and Westminster wants London and London wants London.
Would you like some more numbers? Good. A third runway at Heathrow will increase the total number of take-offs and landings in a year by 480,000 to around 740,000. An extra 16 million long-haul seats will be available by 2040. Long-haul flights deliver absolutely the most potent form of climate poison that we have yet devised.
Would you like to fear the funny bit? Good. The Government has backed an extra Heathrow runway "delivered in a cost-efficient and sustainable way, with a comprehensive package of measures to support affected communities and protect the environment". How hilarious is that?
"Comprehensive package of measures…to protect the environment" – by creating 16 million long haul seats. Unless they plan to insist that all aircraft using Heathrow must be solar-powered (in which case a flight to Australia will probably take about a fortnight), creating a comprehensive package of measures to protect the environment is simply impossible.
Do not believe them. It is a lie, a very big lie indeed.
Would disseminating international air travel around regional airports with spare capacity make any difference? No.
Why not?
Because Heathrow is – demonstrably – an overstretched abomination, driven by greed. You can almost see the eyes of the councillors of Dundee and Edinburgh and Glasgow and Aberdeen, and Manchester and Birmingham and probably Papa Westray too light up a strange green colour as the economic prospects of mini abominations dawn on them. Disseminate the flights, disseminate the pollution.
Bottom line: the environment is in trouble. We cannot make every development decision based on whether or not it will be good for the economy. Government policy – all governments, everywhere – should be to find ways to reduce air travel, especially long haul air travel.
We believe we have the right to travel anywhere in the world whenever we want by the fastest possible means. But we do not have that right, because insisting on it will kill our planet, and before that we will have eliminated ourselves.
So what about tidal power and the abandonment of the Swansea lagoon project? In an island landmass like this one, the potential for wave and tidal power is more or less limitless. A high profile project like this could have kick-started investment, and given the environmental movement – and the planet itself – cause for celebration.
But Business Secretary Greg Clark said it did not demonstrate value for money, "however novel and appealing". Whereas Heathrow's third runway does? However predictable and unappealing?
I find myself wondering when politicians both north and south of the Border will start to get really serious about the environment and what it might take to make that happen. Scotland would do well to distance itself from the contempt for the environment displayed in Westminster. There is a lot to be said – and a lot of votes to be gained – for Holyrood to start thinking greener than it has ever dared before, to think beyond that species of economic and political greed characterised by the Heathrow decision, and to support exactly the kind of initiative that Westminster has just patronisingly dismissed as novel and appealing.
A boom in international air travel is a one way ticket to hell on Earth.