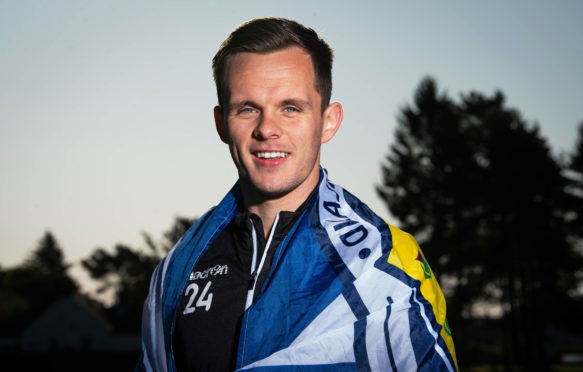 Lawrence Shankland's performances in his two Scotland appearances were a boost for every player who has ever suffered a career setback.
The United striker played assuredly in his few moments of involvement in his second half appearance against Russia, and scored a calmly-taken goal against San Marino.
For a young man whose early hopes in a four-year spell at Aberdeen were almost crushed, his reinvigoration is inspirational.
Currently his goal-to-game ratio is the best in European football and the naysayers who griped about a player from the Championship being called up are eating their words.
His progress is testimony to the player and the coaches, including Scotland boss Steve Clark, who have shown faith in him.
A little belief goes a long way in football and Shankland is showing the potential to go a fair distance.
~ Dundee's meeting with bottom club PartickThistle today offers the chance to build on their last league win against Arbroath, and continue the progress I think they are capable of.
It has been a tough start to the season but the big gap between them and United which threatened to be insurmountable a few weeks ago has narrowed to six points…or two derby day wins.
There is ability in the squad which James McPake has assembled. The do need, though, a rub of the green and the backing of the fans, along with the freedom to play the football they are capable of.
Graham Dorrans in midfield has the craft to be the creative midfielder the team has lacked; in Declan McDaid they have an energetic wide man who can beat an opponent, provide crosses, and chip in with goals; and there is energy and ability spread through the squad.
The manager just needs to find the magic recipe to make all of those ingredients mix to make the cake rise.
Getting the ingredients of a team to blend can be frustrating but if he can do that there is potentially a sweet-looking side ready to satisfy the taste buds of Dens fans.
~Forfar Athletic made two good off-field appointments last week.
Former Dundee FC director Steve Martin joined as commercial director at Station Park along with Keith Haggart, who was previously in charge of commercial operations at both Dens and Tannadice.
I confess an interest here in knowing both men well. In fact, Steve and I went through St Columba's Primary School together.
Football clubs constantly need fresh sources of income to stop them going to the same well too often.
Forfar's move to bring on board two men who know the Dundee business scene and its movers and shakers is a smart play.
It opens up potentially significant new revenue streams from businesses and individuals from outside the normal sources.
A hospitality day out at Station Park is one which lives long in the memory.
The friendly atmosphere coupled with great hospitality is one which those who have sampled it will readily testify to.
Football clubs don't run on fresh air, so the board at Forfar are to be congratulated on widening their horizons to ensure the future of the club is as prosperous as possible.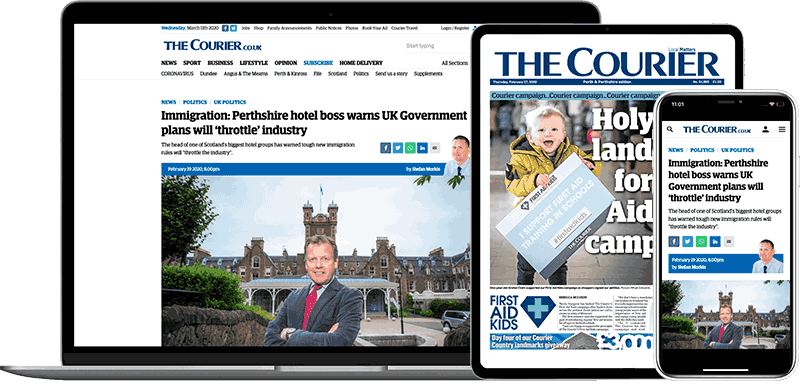 Help support quality local journalism … become a digital subscriber to The Courier
For as little as £5.99 a month you can access all of our content, including Premium articles.
Subscribe