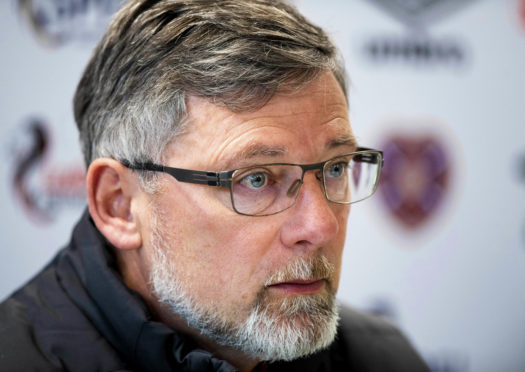 I was at Craig Levein's press conference in 1997 when he announced his retiral through injury as a Hearts player.
He'd played 401 times for the club and was rightly lauded as a legend.
Now though the circle has completed its revolution with his dismissal both as the manager and director of football, proving the old adage in football that results are everything.
Levein's sacking shows how things can quickly turn sour at a football club when things go badly, even for club greats.
With Hearts in turmoil and second bottom of the Premiership and with fans baying for his dismissal, the floodgates had opened and he was washed away in the tide of fan anger.
After a great supporters campaign a few years back to save the club, which was in administration and facing liquidation, supporters who are still digging deep to fund Hearts have decided that their investment deserved better returns.
Ann Budge, who along with the Foundation of Hearts group helped finance the moves to save the Tynecastle club, was torn between loyalty to Levein and watching the club being torn asunder.
In football results are king and Levein couldn't deliver them.
By the end he seemed a deeply dispirited and beaten figure, and to folk like me who have dealt with him for 30 years both as a player and manager, it was a sad sight to see his fall from grace.
I'd said on radio in midweek it wasn't in his nature to walk away.
In the end he wasn't given the choice.
* Two weeks are a long time in football.
The recent gloom surrounding Tayside's top three has lifted, with St Johnstone climbing the table with two wins on the bounce, and United and Dundee taking full points of late as well.
It's been a time for calm heads in the dugouts and the boardrooms at all three clubs.
It's good to see that they've ignored the merchants of doom and gloom.
Football is a results business as I said above, but it's also a business where calm thinking is better than following the stampeding herd.
* As medical science continues to reveal the dangerous effects of heading the ball over a prolonged period of time for professional footballers, some serious changes may have to occur in the game.
A heading ban in kids' football could be just the start, followed perhaps by a general training ban on heading to reduce exposure to dangerous contact.
No sport can ever be completely safe, but inherent risks once identified can be addressed.
In all sports, especially boxing, there is a voluntary acceptance of risk however modern methods and advances such as increased frequency of brain scans and different training routines can be utilised to reduce the risk factor.
Increasingly in rugby too we see weight, bulk and power used to sometimes dangerous and deadly effect.
Sport will never be completely risk averse but in areas like concussion and head injury in particular, there's a pressing need for much greater.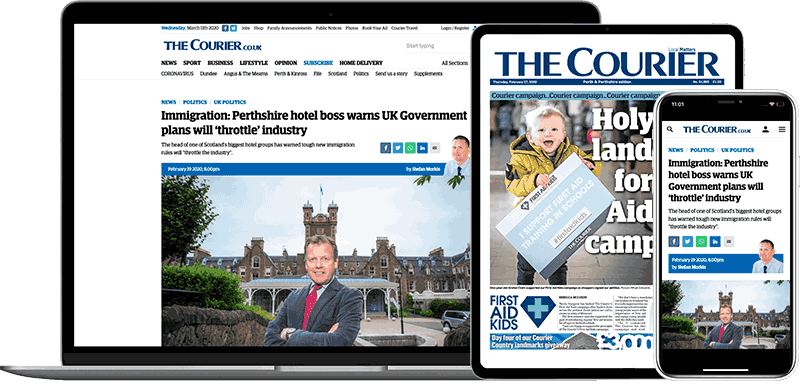 Help support quality local journalism … become a digital subscriber to The Courier
For as little as £5.99 a month you can access all of our content, including Premium articles.
Subscribe