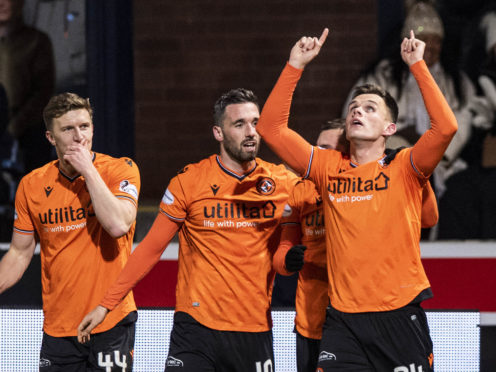 For football purists last night's Dundee derby will linger in the memory like a rainy January weekend in Blackpool.
That though won't bother United fans who are celebrating double derby success this season.
The game may have had all the quality of a 10-year-old banger bought at auction, with a suspiciously low mileage reading, but the Tangerines still arrived successfully at their destination.
Top of the Championship and nine points clear of their city rivals, Robbie Neilson's side are motoring towards promotion, despite a couple of mechanical breakdowns on the road in recent weeks.
Dundee were desperate to ensure no repeat of the 6-2 rout at Tannadice in the first derby of the season, and in the first half they competed challenge for challenge, to ensure that United's rhythm staggered like a drunk on a stag do.
Many in the stands at that stage would have been glad of their pre-match fortification, after enduring a dire half which would have turned non-drinkers to the hard stuff.
United though have the quality which the neighbours yearn for, and his name is Lawrence Shankland.
The Tannadice talisman went into the game with 18 goals bagged, and with that fearsome strike rate, it was always likely that he would add to it.
He did so after Clark had netted from the penalty spot to put the Tangerines ahead, and the goal was testimony to his desire, effort, and drive.
Having appeared to be on rations throughout the game with his team-mates starving him of decent service, Shankland carved out his own opportunity to weave past his markers to stab in United's second goal.
Many United fans worry about Shankland being injured, and with such a huge reliance on his predatory skills, it's understandable. But it is also pointless.
The notion of strengthening the squad to accommodate such a possibility would be like trying to replace a Van Gogh with a Dens Road market knock-off.
At United's level, Shankland is an absolute one off and a rarity.
He has elevated goal scoring to an art form, and the chances of signing someone who could replicate a fraction of his goals should he be missing would tax a fevered mind.
Dundee didn't ever flatter to deceive.
It was hugely disappointing night from the Dens side.
Dorrans and Hemmings, who on paper have quality in abundance, failed to spark at all, and James McPake's men looked bereft of the craft and guile needed to unlock a United defence which must surely have expected a stiffer test.
United are now flying high and with the investment made in the squad clearly marking them as the most talented outfit in the Championship, my prediction that they'll win the title looks as secure as Fort Knox.
Dundee though need better value from their big names.
Losing to a side who have spent as heavily as their city rivals is no disgrace, but the Dark Blues' budget isn't meagre.
It's well in excess of others like Ayr and Inverness who are serious rivals to them.
United can be delighted with their progress, Dundee require a renewed effort.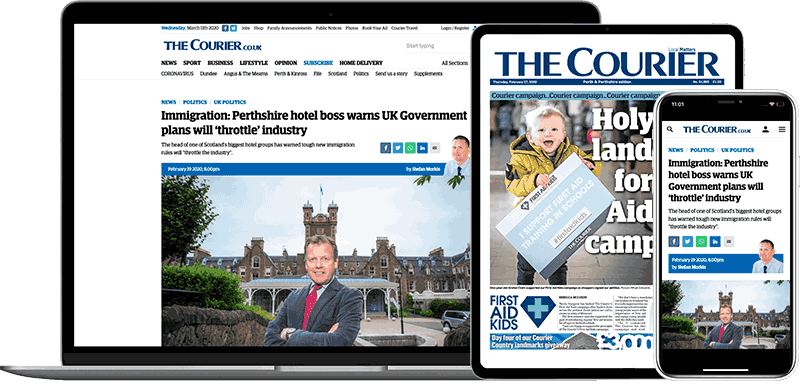 Help support quality local journalism … become a digital subscriber to The Courier
For as little as £5.99 a month you can access all of our content, including Premium articles.
Subscribe