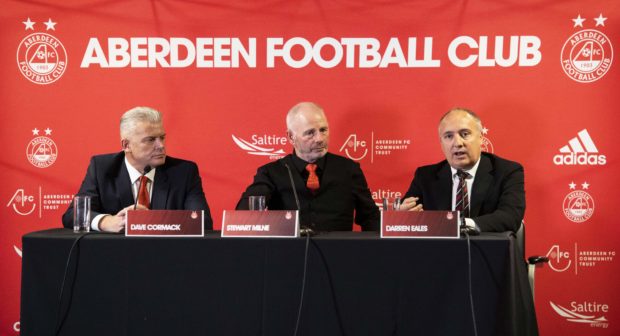 Are we seeing the future of Scottish football with Aberdeen FC's link-up with American club Atlanta United or is it a vanity exercise with no real meat on the bones?
Dundee United contemplated a link with an American club a few years back, and Dundee and Celtic were linked with playing each other in a game in the States.
The game is changing and an entrepreneurial spirit exists at some clubs to try bold and imaginative ventures but is there actually anything in them other than buzzwords about collaboration and shared knowledge?
Some may be torn between thinking the Dons' new partnership is like nouvelle cuisine where the portions look exciting but tiny – ultimately fail to satisfy the appetite – and accepting that the football world is transforming rapidly, and that inter-club link-ups could be the future.
The sharing of coaching methods and sports science, and contacts, and marketing and sales techniques, could all be extremely beneficial to Aberdeen if they can be adapted to their benefit in a Scottish setting.
However, Dons fans will ultimately want to see success on the park.
With the admission from their new chairman that the club still won't be financially able to match Celtic and Rangers, and that the cash needed to make the new stadium move happen isn't guaranteed, there will be a worry by some supporters that the link-up across the water is a neat PR exercise but of little real substance.
However, if there proves to be tangible benefits in such a collaborative venture then Aberdeen will have stolen a march on other Scottish clubs and may soon be viewed as visionaries in their new venture.
Football clubs aren't owed a living and are very expensive to run so examining every possible angle to increase their viability in an economically-stagnant Scottish setting is certainly worth examining.
At a lower level in the Scottish game we are seeing the transformation of the scene with clubs like Kelty Hearts, East Kilbride, Edinburgh City and others challenging the old, established outfits.
No club is guaranteed a bright future and innovation and constant change seem inevitable so Aberdeen are to be applauded for being bold and open to new ideas.
Other Scottish clubs will be watching closely to see whether the experiment succeeds.
~ Calum Butcher typifies the vagaries of football fans.
In his previous spell at Dundee United there were some folk constantly criticising him.
In his second incarnation at Tannadice, though, his contract extension news has been met with delight by fans.
The only issue that divides the support now is whether he is more valuable in midfield or central defence.
His rehabilitation is proof that players mature and develop in their own time.
When folk are prepared to look at potential and see the ability which was always there with a player, then sometimes a very pleasant surprise awaits.
United without Butcher in the team is now a prospect which most supporters would rightly object to, so the news that the club have signed him up until 2023 is great news for those of a tangerine hue.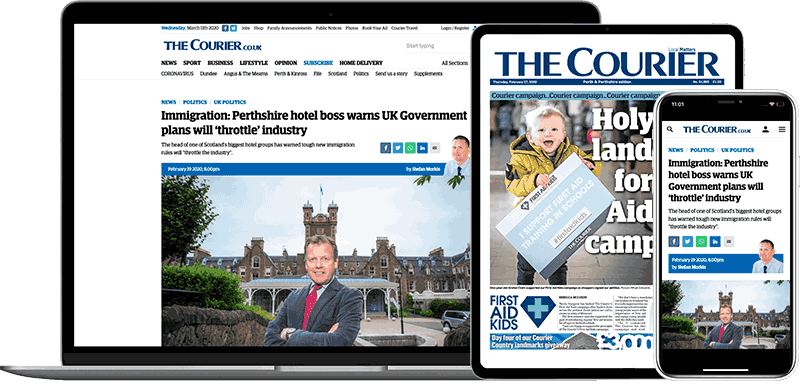 Help support quality local journalism … become a digital subscriber to The Courier
For as little as £5.99 a month you can access all of our content, including Premium articles.
Subscribe