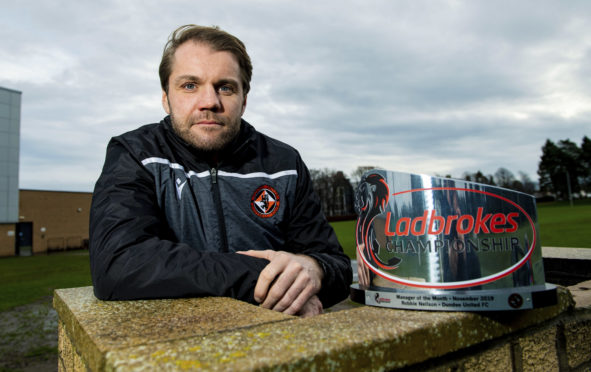 Robbie Neilson's manager of the month award is testimony to the excellent job he's done at Tannadice.
Neilson is a steady Eddie. He treats the twin impostors of victory and defeat much the same, never getting carried away with either, and remaining focused on the job.
He is no shrinking violet though, and having watched him recently at close quarters, quietly but firmly putting a fellow manager in his place after comments which he disagreed with, he fights his managerial corner with the same tenacity which he showed as a player.
He has cultivated a hard edge in this United side. Fine teams need doggedness and dig, as well as panache and pace, and he has instilled both at Tannadice.
He has had a very good budget to work with, but that's no guarantee of success. Witness Everton who have squandered £500 million south of the border.
He's had his critics but they've mainly been silenced by a team now hitting top form and leading the Championship by seven points, and a game to spare, over their nearest rivals Inverness.
The team are capable of verve and style, but also crucially, produce graft and grit when required.
Neilson hasn't long signed a new deal at Tannadice, hopefully it includes a decent compensation clause because the kind of work he's doing doesn't go unnoticed for long in the wider football world.
* While things are going swimmingly at Tannadice, Dundee and St Johnstone are two clubs badly needing to rediscover their chutzpah.
I watched James McPake's team throw away two points last week within thirty seconds with a defensive calamity after having just equalised, while St Johnstone's midweek point at Kilmarnock was a relief in a week where rumours of Tommy Wright's waygoing, did the social media rounds.
There's flatness and a sense of drift at both Dens and McDiarmid Park. Two managers at different stages of their careers need to find how to get more from their men.
On paper both bosses have good squads but the game is played on grass, and both men are desperately pursuing the key to unlock the potential at their clubs.
* The prospect of a new global football competition reared its head yesterday with reports that Fifa and Real Madrid were in talks with a private equity firm about the possibility.
The proposed cup and league set up would radically change the nature of football.
Fifa may face a stark choice of embracing a revolutionary new proposal and working in partnership, or seeing a breakaway group threaten its very existence as the game's world governing body.
Just as the Bosman ruling transferred power from clubs to players, big finance has the potential to transfer authority from those in charge at present to new rich power brokers.
Kerry Packer did it with his World Series Cricket in 1978 and changed that sport forever.
The CVC private equity group who are in talks about the changes have $82.5 billion assets under their control so they present a serious challenge in a sport where increasingly the top clubs are big businesses, and the rest simply community clubs.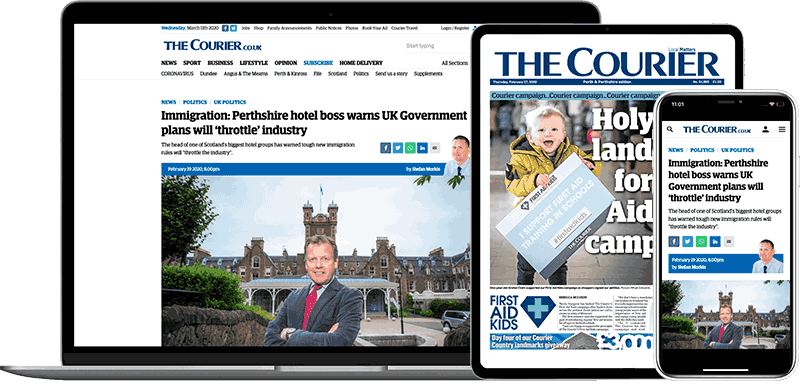 Help support quality local journalism … become a digital subscriber to The Courier
For as little as £5.99 a month you can access all of our content, including Premium articles.
Subscribe