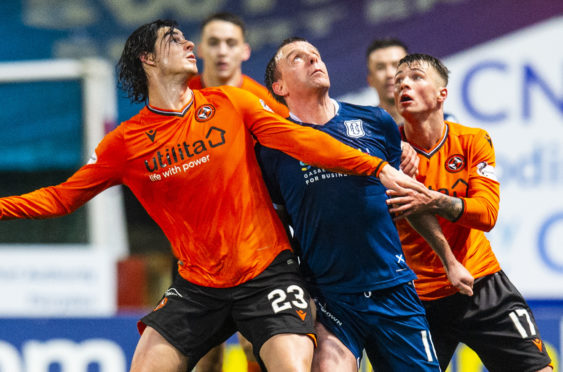 New Year resolutions have hopefully been made, and will be firmly followed though at Dens, Tannadice, and McDiarmid Park.
Dundee FC must grab the turn of the year by the throat and sustain their recent good form.
They've finally discovered the grit to go with the undoubted talent in their squad, and it would be criminal not to maintain that solid progress.
The attacking options open to James McPake are considerable and with a more adventurous two playing up front this Dundee side has the definite capability of causing serious problems for opposing defences.
Bravery brings its own reward in football and this Dens park team needs to believe more in their ability to create and take chances.
A bolder approach from the Dark Blues, allied to unleashing the potential in their ranks, is justified and can bear fruit.
United must ensure they avoid any complacency which could see their huge lead at the top of the Championship dissipate.
It appears unlikely to happen, but a redoubling of effort in 2020 will ensure that the fantastic achievements so far are maintained.
The talent at Tannadice needs to keep its eyes firmly on the prize of automatic promotion, which is tantalisingly within their grasp.
St Johnstone meantime, as the top team on Tayside, must, like Dundee, prove to themselves that their recent upswing in form is due to inherent ability and not a lucky roll of the dice.
The Perth squad are eminently capable of propelling themselves up the table.
All three clubs should be Premiership outfits.
Saints have been regarded as such for a long while now but this season has led to worries that their status is under threat.
They must now push on and put clear blue water between themselves and the other basement strugglers.
United and Dundee are Scotland's sixth and seventh biggest clubs in terms of support.
The Championship is not their natural home.
No club is guaranteed their place in football, but with the advantages both have traditionally enjoyed over other much smaller clubs, they should be challenging regularly in the top half of the top league, not yo-yoing, between divisions or spending seasons out of the top flight.
All three clubs have the ability to improve even further in the months ahead.
Each has the capability to ensure 2020 is a very happy new year.
* The current Liverpool team are unlikely to be troubled by the old dictum, 'Hard work beats talent when talent doesn't work hard'.
Rarely has a side of such immense ability also contained such a fierce work ethic.
The commitment of the whole team to chase back and harry opponents when under pressure, and similarly to pour forward with pace and verve to put teams under sustained assault is breathtaking.
The ability to switch play from one flank to another, and from back to front like a carnival waltzer, is dizzying.
Old re-runs of the great Anfield sides of yesteryear, which in their pomp were untouchable, are currently being shown on television.
This wonderful Jurgen Klopp team though may yet prove superior to any of those magnificent outfits.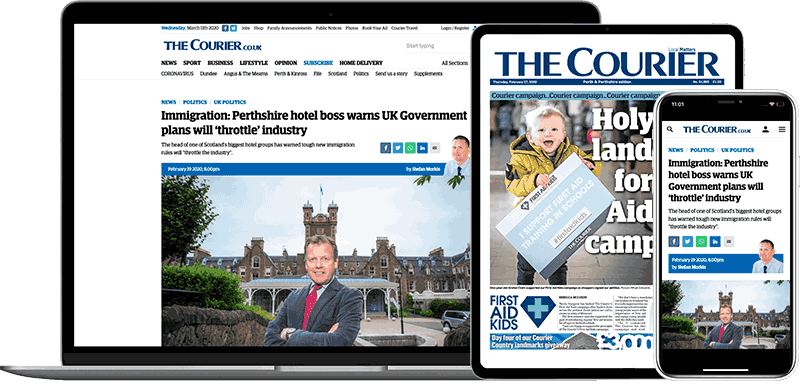 Help support quality local journalism … become a digital subscriber to The Courier
For as little as £5.99 a month you can access all of our content, including Premium articles.
Subscribe