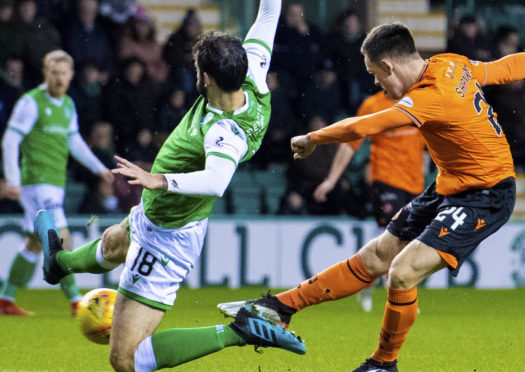 In midweek in one fluid move, balletic in its grace and precision, Lawrence Shankland cushioned the ball on his chest and pivoted to unleash an unstoppable shot beyond the Hibernian goalkeeper's despairing gaze.
The United striker in his brief spell at the club has already written himself into the history books at Tannadice and ensured his place in the hearts of the faithful.
He joins a list of striking legends in the city who have captured the hearts of fans on both sides of Tannadice street.
Finn Dossing, Andy Gray, Paul Sturrock and Davie Dodds at United and Alan Gilzean, Jocky Scott, Gordon Wallace and Tommy Coyne at Dens, are just a few of the men who have set pulses racing on the terraces with their goal scoring exploits.
Some like Kenny Cameron have achieved legendary status in both clubs' colours.
Of all the positions in a football team, none encapsulates the glories and the passion like a striker.
The men who can in one sweeping movement of power and panache, or in stumbling but deadly steps, find the route to goal where lesser mortals find post, bar or sky with their efforts are a breed apart.
That's why they command the wages and transfer fees over and above the others.
Goals win games and win the bonuses in so doing.
United's eminently sensible decision, backed by Shankland himself, that he'll be remaining at Tannadice at least until the end of the season is shrewd.
There will come a time when a call comes which will prove irresistible to player and club alike. That's the business of football and in truth it always has been.
For the moment though, it's wiser by far to allow the supporters and the player himself to enjoy winning the Championship title and with it, promotion.
All professionals yearn to win silverware, but few do.
Shankland, a young man who suffered early career disappointment at Aberdeen, is flourishing and showing the maturity to enjoy his coming of age in the full and certain knowledge that even bigger things are on his horizon.
For United a potentially handsome transfer fee awaits, but should the player decide to see out his contract then a potentially golden goals return from a proven striker will compensate for that.
The club have handled the situation well.
Like every other club in Scotland including the big Glasgow pair, they'll always be a selling club, but fans will accept that as long as the timing, the money, and the reasoning is clearly visible to them.
Both United and Dundee have had their fair share of top goal getters.
Shankland is the latest in a long and honourable line of the men fans pay good money to see.
Sensible supporters appreciate the good times knowing that in football disappointment regularly lurks around the corner.
Smart United fans will appreciate his gifts and his level headedness while he still wears the tangerine, because it assuredly won't be forever.
Meantime they'll simply enjoy watching a young man who can snaffle a goal from thin air, and who's at the top of his game, giving their Saturday's special meaning.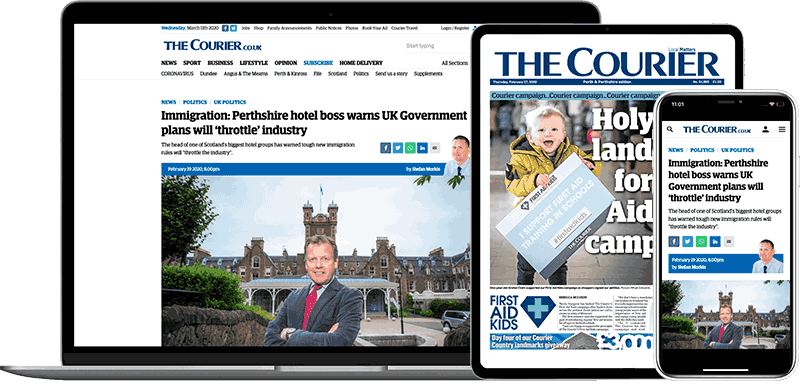 Help support quality local journalism … become a digital subscriber to The Courier
For as little as £5.99 a month you can access all of our content, including Premium articles.
Subscribe